Jerry Lewis opts for poignance in new movie 'Max Rose'
September 15, 2016 - 5:21 pm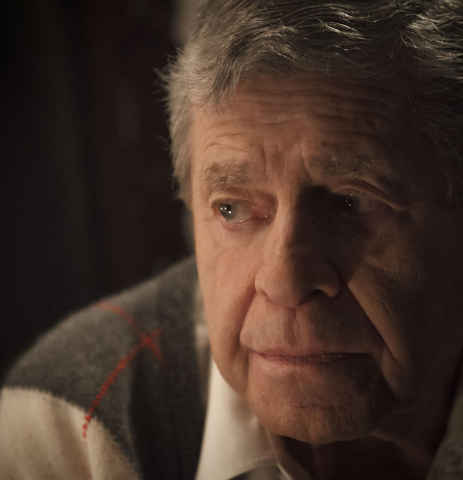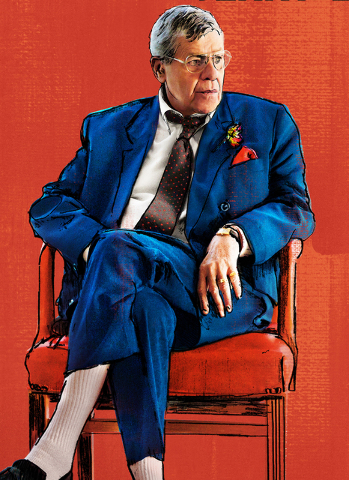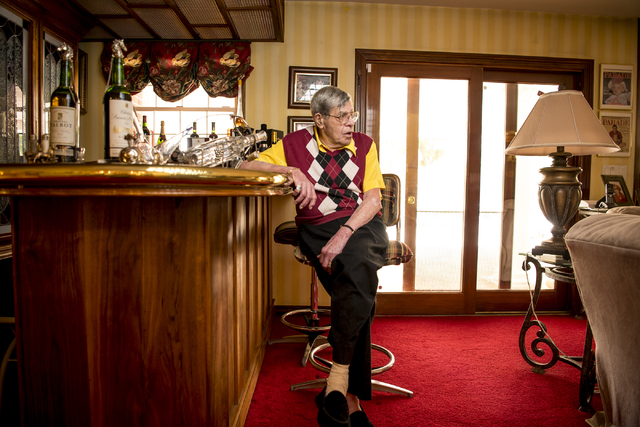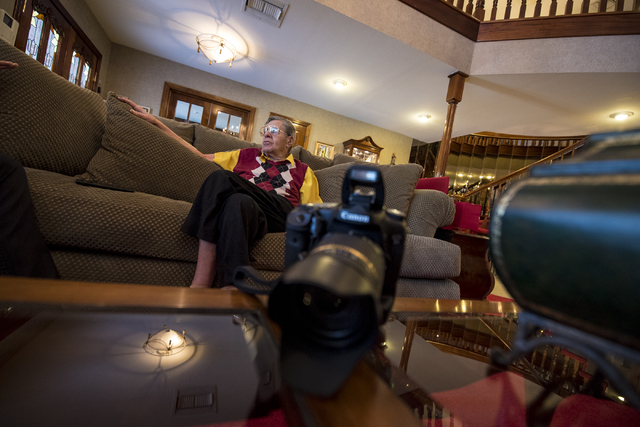 With Jerry Lewis, the conversation invariably turns to his health, how he feels, how much he has left in the tank.
"You doing OK?" is the oft-asked question to the 90-year-old entertainment legend. "You healthy? Comfortable?"
Lewis grins, halting slightly for a comedic beat. "Comfortable?" he answers. "I make a nice living."
"God, that's a great, old joke," he says with a chuckle.
His acuity remains intact, even as his eyesight fades and his body becomes more frail — a doctor's visit earlier this month resulted in minor surgery on his right foot.
"Turning 90 is not for sissies," he says, his voice still resonant. A few physical concerns aside, he adds, he is enjoying his latest career Renaissance.
Lewis' new film, "Max Rose," premieres Friday night at Regal Village Stadium Square 18 in Las Vegas, following its release in major cities earlier this month. At 1:30 p.m. Saturday, Lewis will attend a VIP screening of the film at Regal Village Stadium and host a Q&A session with audience members afterward.
Lewis is keeping his stage career afloat, too, appearing at the South Point Showroom Sept. 30-Oct. 2, where he will sit onstage and introduce film and TV clips from his prolific career and converse with the audience.
Some of Lewis' Q&A sessions can last more than an hour, although he admits he tires quickly of the requisite, "I am such a big fan!" comments.
"I don't want it to sound like an awards show, and I do become impatient," Lewis says. "Just give me a question or a statement or a fact. Something I can answer."
These days, he's especially fired up to talk about his new movie, his first since "Funny Bones" in 1996.
"You would not believe some of the scripts I have seen," Lewis says. "I have read something like 160 that I've rejected, and I keep them all, for posterity. Maybe 15 or 16 were plausible or possible, but those that weren't were devastating," he says. "By the time I get to the fourth page, I am finished."
But "Max Rose" is a different kind of role for Lewis. His titular character is a jazz pianist who has lost his wife, portrayed by an actress he greatly admires, Claire Bloom. This is no nutty comedy. Max is a sobering individual, who realizes after reading an inscription on a makeup compact that his wife was likely unfaithful to him, and he embarks on a search for his wife's other love to learn the truth.
Even watching the trailer for the film gives Lewis "goose flesh," he says. The winces in his face in the film are the same sorts of pained expressions he shows when he rises from the sofa.
To evoke Max's angst, Lewis says he imagined his own feelings as if he had made the same discovery of infidelity about his wife, Sam.
"I thought of how that would feel to me, and it hurt," he says. "One reason I took this film is because Sam approved of it. She is my sounding board. She has to like it, so in that way it was a very personal role. … It's a universal subject and a universal feeling, a simple application of people's love and uncertainties."
Fans yearning for Lewis' return to comedy may find the role jarring. Lewis says he fought his comedic tendencies while filming.
"There were many opportunities to do that, when I was lying in bed with Claire and talking about Charlie Chaplin (with whom she starred in the 1952 film "Limelight")," he says, invoking the name of one of his cinematic idols. "People will be surprised that I am not taking it to the level of insanity and craziness that I'm known for. I'm pretty much myself in the film."
It's not the first time he's played such a role.
"The film I did with Bobby De Niro, 'The King of Comedy,' — an awful lot came to me out of that movie, because De Niro never allowed me any room to be crazy," Lewis says. "If I had tried to play it the way I would normally play it and get hysterical, Bobby would punch me. But, yes, that role was also somewhat autobiographical."
Speaking of past films inevitably raises questions about the status of his unreleased 1972 film, "The Day the Clown Cried." Reported to be in the hands of the Library of Congress, Lewis insists he owns the only negative of the controversial film he starred in and directed.
"It's upstairs," he says, nodding skyward. "Nobody can touch it. I've got it in a safe and there's nothing to talk about."
Curiosity about that film, in which Lewis plays a clown who entertains children while leading them into the gas chambers in Nazi Germany during World War II, has always rankled him. "It's not released because if I am offended by something and my audience is offended, I can't do it. That's what I think and why I stopped it," he says.
"I'm an unusual man. I know that."
Also tucked away in the Lewis safe is any formal relationship with the Muscular Dystrophy Association. Lewis is no longer angry with MDA officials, as the board has been overhauled since his ouster after the 2010 telethon, and he has appeared on video in February to promote the MDA's new logo. But otherwise, he says, "No, that's put to bed." Sixty years as telethon host and MDA chairman, and more than $2 billion raised for the association, is Lewis' philanthropic legacy.
Lewis did make an appearance on behalf of a charity on Sept. 12, joining Tony Orlando (who co-hosted the "MDA Labor Day Telethon" with Lewis for 30 years) and magician Criss Angel onstage at Luxor for Angel's "H.E.L.P." pediatric cancer fundraiser.
As Orlando introduced Lewis, the theater's curtain rose to reveal him sitting in his signature director's chair.
When it was time to leave the stage, Lewis stood and gingerly walked to the wings, forgoing the scooter that had been placed nearby for him. Angel and Orlando watched, wide-eyed, indicating a seemingly unscripted moment. Further proof that even at age 90, Jerry Lewis still knows how to steal a scene.
John Katsilometes' column runs Saturday, Sunday, Tuesday and Thursday in the A section, and Fridays in Neon. Contact him at jkatsilometes@reviewjournal.com. Follow @johnnykats on Twitter.