Kevin Hart hosts Rich Paul, Ludacris in Resorts World taping
Updated November 21, 2022 - 9:40 am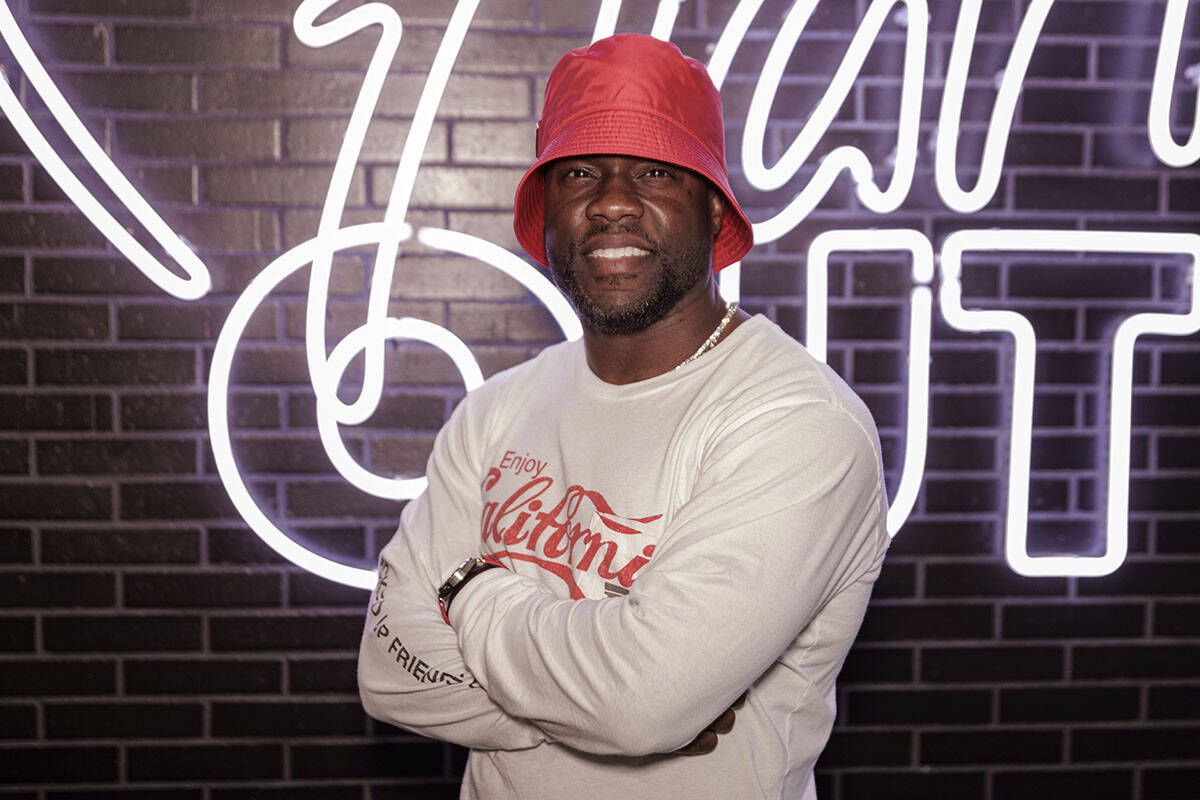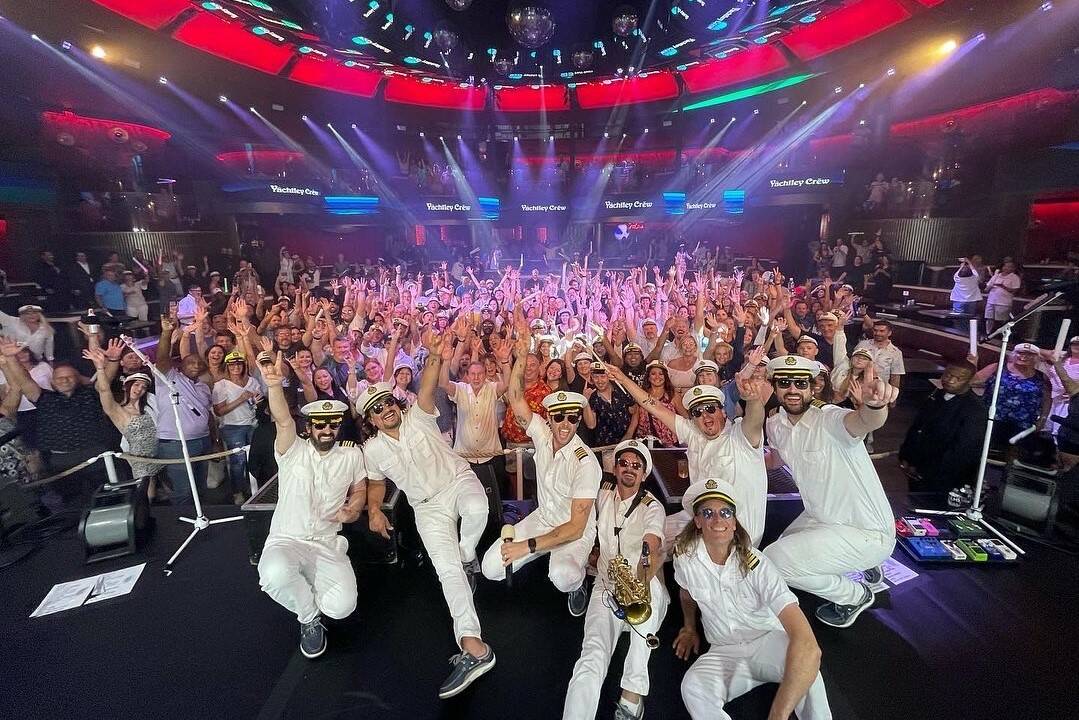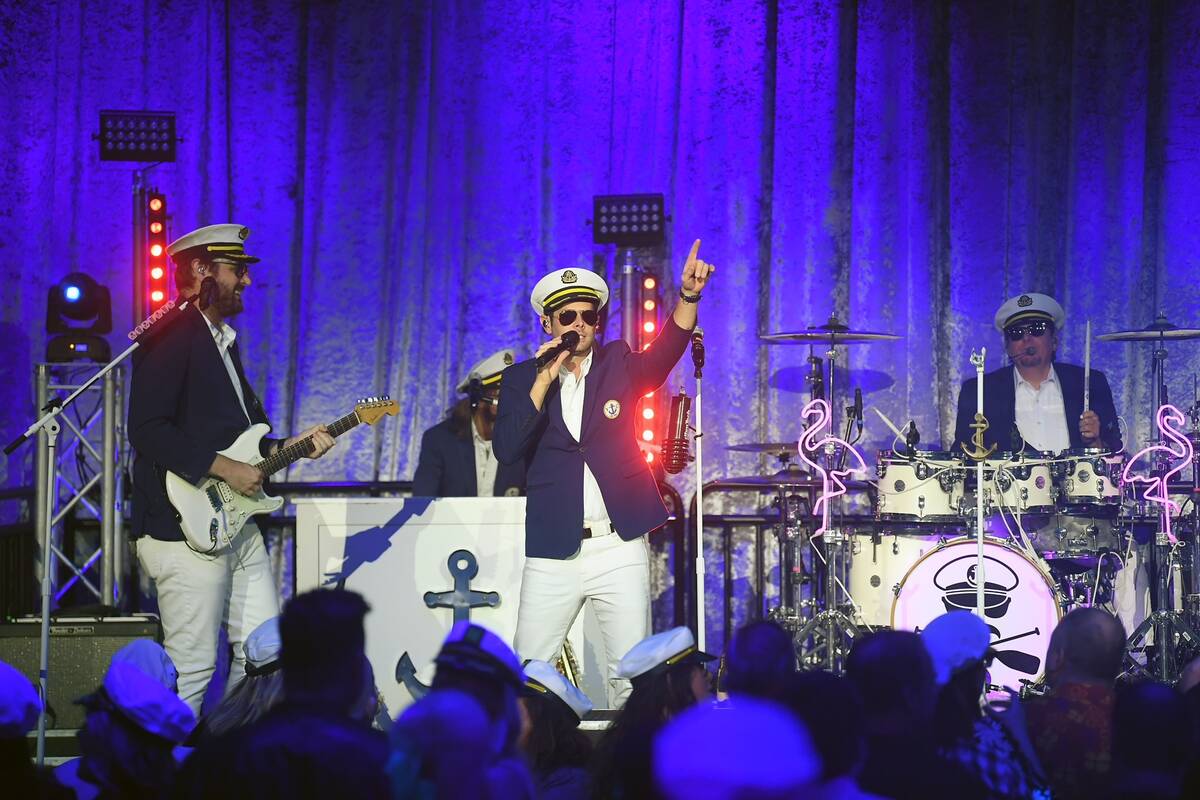 Kevin Hart's production at Resorts World Theatre on Saturday night looked like a sit-down, residency show. Videos showed gorgeous red curtains, with crisp close-ups and cut-aways of the packed crowd.
Powerhouse sports agent Rich Paul was in that audience, in town to attend Adele's opening at the Colosseum at Caesars Palace (these two are a couple, ya see). Star actor-rapper Ludacris and fellow rap stars Wiz Khalifa and Tyga were also at the taping.
Hart's show was the second of two performances capture for a concert special due in April on Peacock. His most recent original concert performance was "Irresponsible" in 2019, followed by his best-of special in 2020, both on Netflix.
As he develops that special, we're anticipating a Hart residency at Resorts World in 2023, with more than 20 shows. He's the superstar headliner on New Year's Eve weekend, a way to generate momentum for such a run.
Maybe we know this one … @YachtleyCrew @palms @reviewjournal #RJNow #Vegas pic.twitter.com/gmtw0FqK6j

— John Katsilometes (@johnnykats) November 20, 2022
The 43-year-old, stand-up vet performed for about 80 minutes Saturday. Phones were locked. His delivery was sharp. His focus unshakable.
That's worth mentioning because of a disruption out of the balcony, some collective shouting that spilled to the lower orchestra section. This went on for several seconds as it seemed everyone in the theater but Hart heard this uprising. He just continued his set.
Finally, Hart said, "Yes, I hear what's going on! But I'm so good at my job I'm just going to finish this joke!" Finally he shouted (this quote from memory), "You can either stop, or tell me what the (expletive) is going on!"
Great stretch, but probably not in the final cut.
"The ruckus was later blamed on "one drunk lady." As Henny Youngman would say, "That's no drunk lady! That's my wife!" Thank you, tip your waiters …
Elton will be back
Furnishing (see what I did there?) details on Elton John's just-concluded "farewell" tour, his husband, David Furnish, says Elton's live performances are not over.
"It's really important to make a distinction between Elton retiring from touring, but Elton not playing his very last public performance for the very last time," Furnish told Billboard as John prepped to close "Farewell Yellow Brick Road" tour Sunday at Dodger Stadium. "Will Elton return as a live performer? I hope so! It's in his blood."
He qualified, "What you're going to see is the possibility of a special one-off or a small residency in one venue for a limited period of time. I don't think it will be Las Vegas. Elton' feels he's done the best he can in Las Vegas."
He has. And yet, I'm not ruling out a return to the Strip, maybe in 2024. Many years will have passed since John headlined "The Red Piano" and "Million Dollar Piano" productions at the Colosseum from 2004-2009 ("Red") and 2011-'18 ("Million").
Both remarkably fulfilling, hit-jammed productions. He played 444 in those two series, and by his count logged 469 concerts in Las Vegas dating to his 1971 show at Las Vegas Convention Center.
John has played Vegas more than any other city in his career. We wager he's not finished, and will plan to be at No. 470, should that brick road lead back here.
On a course for adventure …
We finally took a three-hour tour (well, maybe 90 minutes) with Yächtley Crëw at the Palms' Kaos venue Saturday night. This was pre-Hart, and also pre-sleep, on a busy Saturday night. It's easy to see why this act is so popular.
They are well-produced, costumed, some acceptable yacht-friendly choreo (think Human Nature, but with instruments and in captain uniforms).
The set list has all the yacht "musts," with Christopher Cross, Toto and Hall & Oates in the mix. This is the band that sings, "Baby Come Back," and she does!
Led by front man Philly Ocean (Phillip Daniel), the band has spiced up "Escape (The Pina Colada Song) with some customized lyrics. Let's just say a couple in the original rendition are a lot more sick of each other in YC's retelling.
We were interested in the turnout, exuberant but reportedly softer than YC's opening weekend in October. The band needs to evolve out of its image as a novelty act, and enforce the quality of its production, which is impressive. They are back Dec. 29-30, and again in February.
In Saturday's presentation, the odd-yachters attracted such MGM Resorts officials as Luxor/Mandalay Bay President and COO Chuck Bowling and company Vice president of Entertainment Chris Baldizan. Anytime we see such an assembly of execs at a show, we wonder if they are yacht-shopping, as it were.
But we understand this crew was there primarily in support of Palms GM Cynthia Kiser Murphey. The esteemed exec served as president of New York-New York from 2008 until spring 2021. Her tenure with company dates to 1992, when she worked at MGM Grand.
Who else … Ah, none other than Kevin Sucher and Kevin Konnor of The Docksiders yacht-rock outfit turned out. Neither had not seen Yächtley Crëw before. Having just closed at The Duomo at The Rio, Sucher, the act's creator, was checking out the competition, the room, the vibe, all of it. He assures us he wants The Docksiders onstage, in Las Vegas, next year.
Cool Hang Alert
Two on the floor for Sand Dollar Lounge at the Plaza. The Hypnotiques, the city's pre-eminent (and I think, only) defined exotica lounge band are at 10 p.m. Monday. Get yer "uke" on with this bunch. Same time Tuesday, it's Jimmy Powers and the Hang Destiny, a psychedelic/blues band that asks, "Who let the funk out? Who, who, who, who!" No cover. Try the pizza.
XXX
John Katsilometes' column runs daily in the A section. His "PodKats!" podcast can be found at reviewjournal.com/podcasts. Contact him at jkatsilometes@reviewjournal.com. Follow @johnnykats on Twitter, @JohnnyKats1 on Instagram.