Oscar party rekindles memories of CineVegas, Hunter Thompson
Updated March 5, 2018 - 12:11 am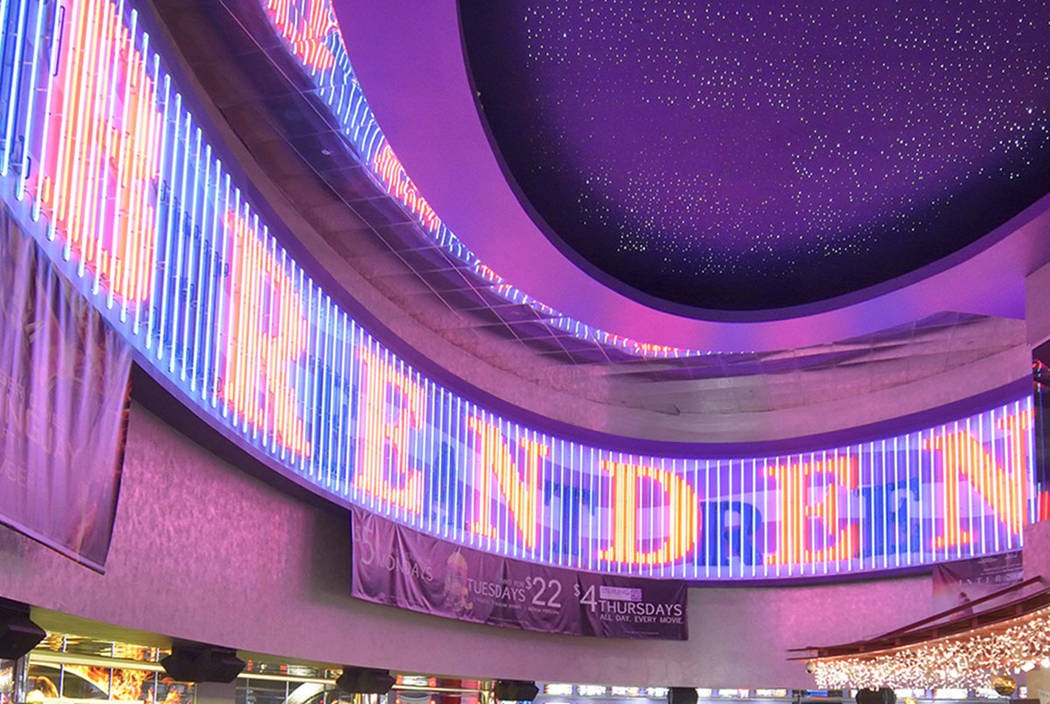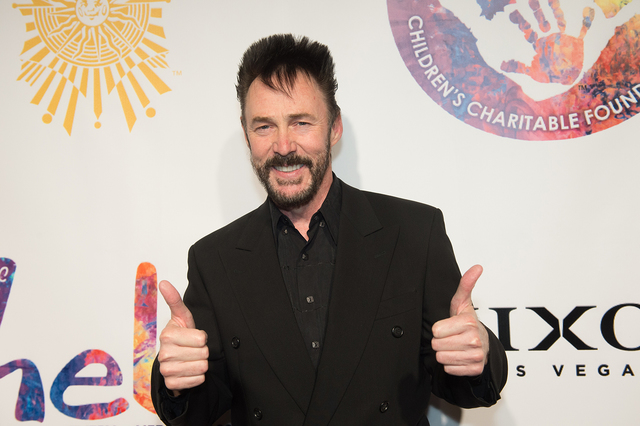 The KATS! Bureau at this writing is the Oscar viewing party Brenden Theatres' second-level suite at the Palms, an event that benefits Variety The Children's Charity of Southern Nevada.
This event space has served as Brendan Theatres President and Chief Executive Officer Johnny Brenden's party lair since 2005, and aside from a couple of PCs dating to that era the place hasn't aged a day.
We've spent a few CineVegas Film Festivals in this haunt in the mid-to-late 2000s, when the Palms was the site of such major motion-picture happenings as the world premiere of "Ocean's 13" in 2007. I met, and got to spend considerable time with, Dennis Hopper and Anthony Hopkins (both of whom spoke at length about recovery) during our CineVegas coverage.
And in 2003, in his first overnight trip to Vegas since reporting "Fear & Loathing In Las Vegas" in 1971, Hunter S. Thompson visited the film festival to promote the documentary, "Breakfast With Hunter." Hunter showed he hadn't lost a step, party-wise or image-wise.
In that much-ballyhooed appearance, Thompson lent an interview to a Fox 5 affiliate in which nothing he said was fit for publication or broadcast, blew off a panel discussion that also featured Hopper, famed film critic Elvis Mitchell, Academy Award-winner Benicio Del Toro, and legendary rock star/artist Grace Slick.
That was just on the first day.
During his 36-hour spree, Thompson grew impatient during a photo shoot and pulled the head off a nearby mannequin, throwing it at the photographer and busting up some photo equipment (which is sometimes sensible behavior, depending on the photographer). He later tried to light a joint near the red carpet and was escorted away from the crowd. He professed that he missed the panel appearance because he'd injured his back during "activities" in his suite's "honeymoon" bed.
Tonight is comparatively serene. But man, we miss Hunter.
More from this scene, and elsewhere:
Lance is back
Master magician Lance Burton breezed by my bureau earlier, with Gabriella Versace of "Sexxy" at Westgate Las Vegas on his arm. A headliner at Monte Carlo from 1996-2010, Burton steadfastly remains retired, but still performs one-offs in theaters outside of Las Vegas. He's hosting another of his "Lance Burton & Friends" performances March 24 at the Louisville Palace in his original hometown.
Burton also headlined in Iowa last November, a gig he booked at the Des Moines Civic Center after screening his film, "Billy Topit," at the 2016 wild Rose Independent Film Festival. Again, he's joined by fellow stage men Fielding West, Michael Goudeau and Keith West. For this show, Burton has picked up a guest star, Cody Clark, a young magician who attended the same high school and college as Burton and who happens to be on the Autism spectrum, weaving tales about his condition into his act.
In a show benefiting the Kentucky Humane Society, Burton seems inching toward the wide, gray chasm between retirement and regular work. But he is not planning to become a full-time headliner again, saying, "This is like going on a fishing trip with my buddies."
But not goldfish. That's Mac King's act.
About that wager
Steven Siegel and Darin Feinstein have effectively taken their dispute over a dodge ball wager to social media. The latest figure made public, by Siegel, is a bracing $125,000.
For dodge ball.
To recap: Feinstein's Red Mercury team beat Siegel's collection of Siegel Group staffers on March 25 at the After School All-Stars charity event at Bill and Lillie Heinrich YMCA.
It was the third straight victory for Red Mercury. Before the match, both sides agreed the loser would pay $5,000 to the charity. It was Red Mercury's third consecutive victory over Siegel, and Feinstein's crowing about the winning streak led Siegel Group Senior Vice President Michael Crandall to challenge Feinstein's team to a $100,000 rematch. The loser would pay that, plus the original $5,000 prize, to the After School All- Stars.
Feinstein re-issued his $50,000 offer, which was in place before the Feb. 25 match, conditional on Siegel himself playing. This is where it gets knotty: Siegel did not play, and does not play, dodge ball because of a chronic shoulder injury. But Feinstein re-posted a video of Siegel, who is a well-built guy and a well-known gym rat, performing squats.
Feinstein commented, "Ouch, lol. Shoulder looks shot," and tagged me just to make sure I read that jab. Siegel answered with, "Last time I checked, this is doing legs."
The kicker: Siegel added, "But I agree to play now with my bad shoulder for $125K."
Now it's a whole thing. No word back, yet, if Feinstein will take that offer. We'll keep you posted, and keep the balls in the air, as it were.
Sprinkling success
"Tanked" co-star Brett Raymer celebrated the grand opening of his latest Donut Mania outlet on Sunday at Village Center Circle in Summerlin. Invitees included "Sexxy" director and star Jennifer Romas, Planet Hollywood headliner Murray Sawchuck, Harrah's headliners Tenors of Rock, Four Queens comic magician Mike Hammer, and noted impressionist John Di Domenico in his Austin Powers persona.
The smallish shop should reach a big audience when it is featured on "Tanked," the Animal Planet series centering on Raymer and Wayde King's activities at Acrylic Tank Manufacturing of Las Vegas.
The business, the fourth Donut Mania outlet in the Las Vegas Valley, is to be featured in an episode airing the first week of April. Raymer also plans to open a store on the Strip, not connected to a hotel-casino, next year. Within five years he hopes to have eight-to-10 Donut Mania stores throughout Las Vegas.
"We have aquariums, donuts, sodas and ice cream," Raymer says of his business empire. "We're trying to reach the community. What can be more community friendly than that?" A donut magically made from a fish, maybe. Get Lance Burton on that.
John Katsilometes' column runs daily in the A section. Contact him at jkatsilometes@reviewjournal.com. Follow @johnnykats on Twitter, @JohnnyKats1 on Instagram.