Ronnie Foster took flight with Stevie Wonder before soaring on Strip
Updated August 1, 2018 - 10:22 pm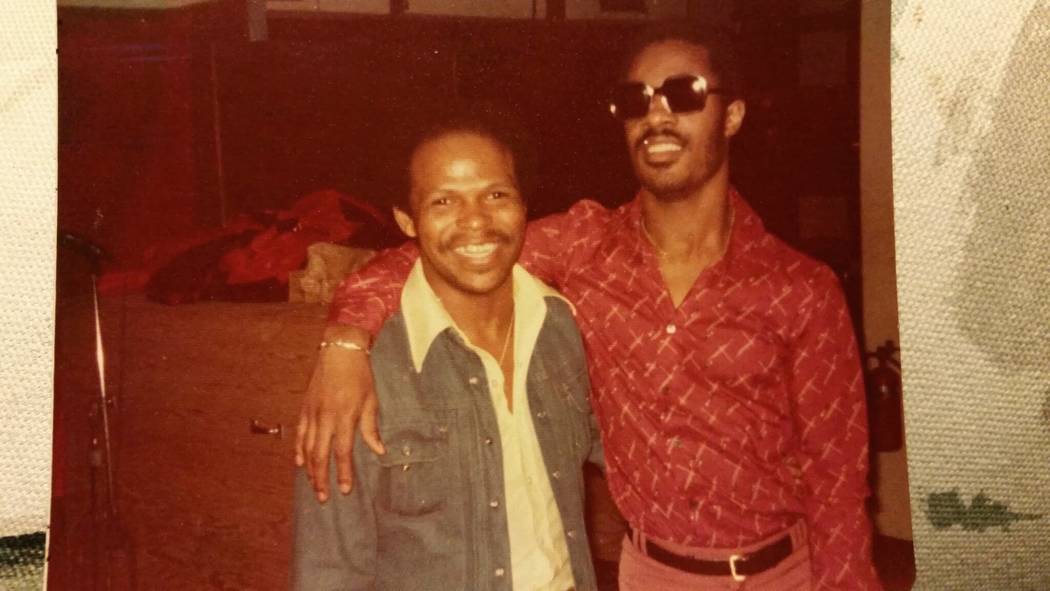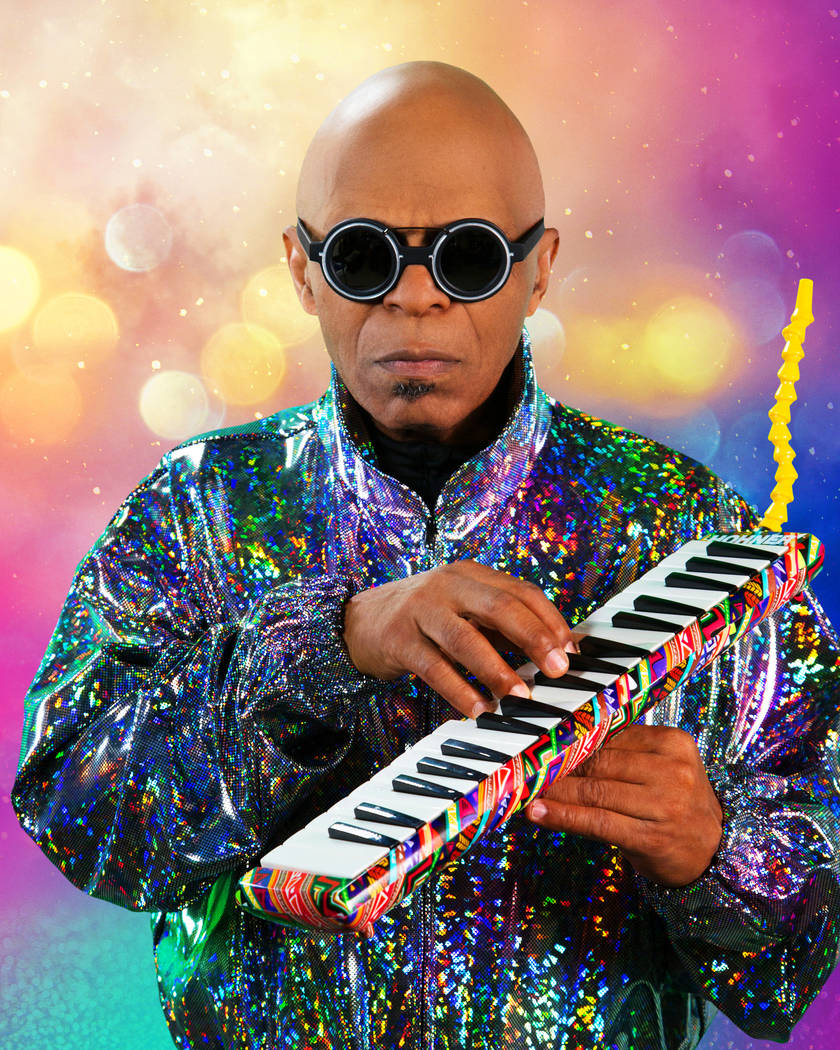 Ronnie Foster treks on a spaceship in "Opium" at The Cosmopolitan of Las Vegas. Over the next couple of weekends, he'll be a passenger on Stevie Wonder's time machine.
Foster is the masterful organist who portrays Dlanor in "Opium's" in-flight band, The Many Moons, on the show's fictional OPM 73 spacecraft. But those who embark on the show's comedic flight of fancy probably don't realize that the man in the silver suit and space goggles is a keyboard legend.
Foster performed on Wonder's landmark 1976 album, "Songs in the Key of Life." Wonder is headlining the Park Theater on Friday and Saturday, and again Wednesday and Aug. 10 and 11. Foster performed "Summer Soft" on the classic double album, which also featured such enduring hits as "I Wish," "Sir Duke," and "Isn't She Lovely."
Wonder and Foster met early in their careers, at a nightclub in Buffalo, New York, when Foster was backing George Benson. The two forged a bond over their musical acumen, and their respective ages. Both are 68 years old. Foster was born on May 12, one day before Wonder.
"I always tell him, 'Respect your elders,' " Foster says. "In so many ways, especially musically, we come from the same place."
Wonder is among the many superstars for whom Foster has played. The lineup includes Lionel Richie, Kanye West and David Sanborn. His work with Benson spans the hit "Lady" and the watershed album "Breezin'," which garnered 10 Grammys. In Las Vegas, Foster is the former music director for Human Nature, first at the Imperial Palace and later at The Venetian.
Though well-known in R&B and jazz circles, Foster is in an odd spot as a member of the "Opium" cast. The show's producers at Spiegelworld prefer their artists to be known only by their character names — Harry M. Howie, The Gazillionaire and the like. But Foster's fame reaches beyond the "Opium" galaxy. Spiegelworld founder and "Impressario Extraordinaire" Ross Mollison said he had no problem with Foster representing himself away from the stage.
"Ronnie can do all the media he wants, as long as he agrees to play the keytar in the show," Mollison said Wednesday. "We've been hung up contractually about that. I think Ronnie wants another $3.50 a week to play it."
As Foster says, "I don't play it — yet. But with these guys, you never know. We might bling one out and add it to the show."
Foster's chosen instrument is the trusty Hammond B-3, which he masters when performing with his Ronnie Foster Trio, joined by guitarist Jake Langley and drummer Jess Gopen. The band's next Vegas performance will be at 2 p.m. Aug. 19 at Myron's Cabaret Jazz at The Smith Center.
Foster is still unsure if he'll reunite with Wonder at the Park Theater. The two jammed together at Wonder's show at the MGM Grand in November 2014. That performance was a full recounting of "Songs in the Key of Life." Foster would love to make it to one of Wonder's shows. He just happens to be working those nights.
"For me, it's beyond the playing, and being seen on stage," Foster said. "It's our friendship that matters, talking to him, joking with him and letting him know who was born first."
Cool hang alert
Column fave and ex-Prince backing singer Elisa Fiorillo with the Bruce Harper Big Band at 7 p.m. Friday at Cabaret Jazz. Fiorillo is a match for Harper and his 19-piece band. "Pennies from Heaven", "After You've Gone", "Fever" and " Too Darn Hot" are in the mix.
John Katsilometes' column runs daily in the A section. Contact him at jkatsilometes@reviewjournal.com. Follow @johnnykats on Twitter.