Smith Center leader ready for 'Hamilton,' but Stanley Cup looms
Updated May 27, 2018 - 3:15 pm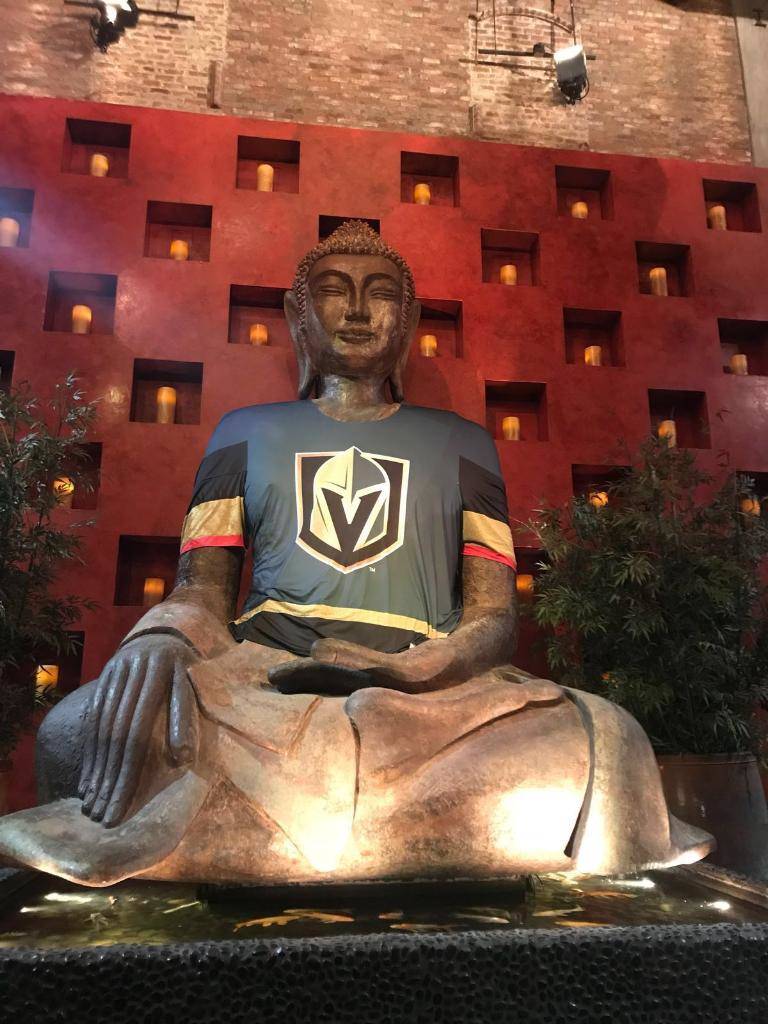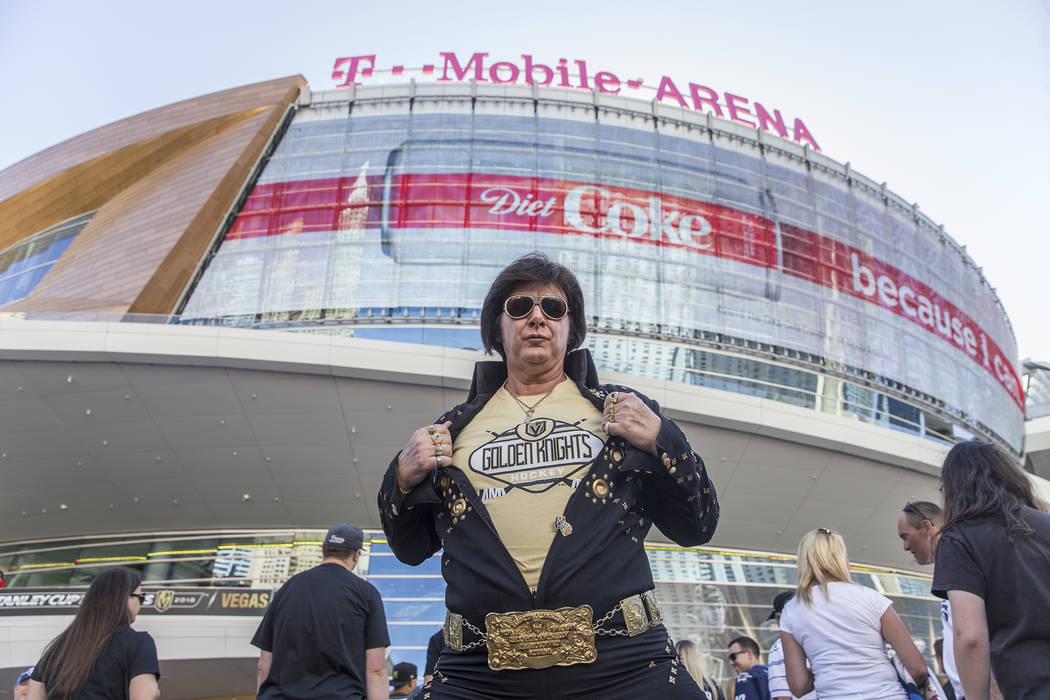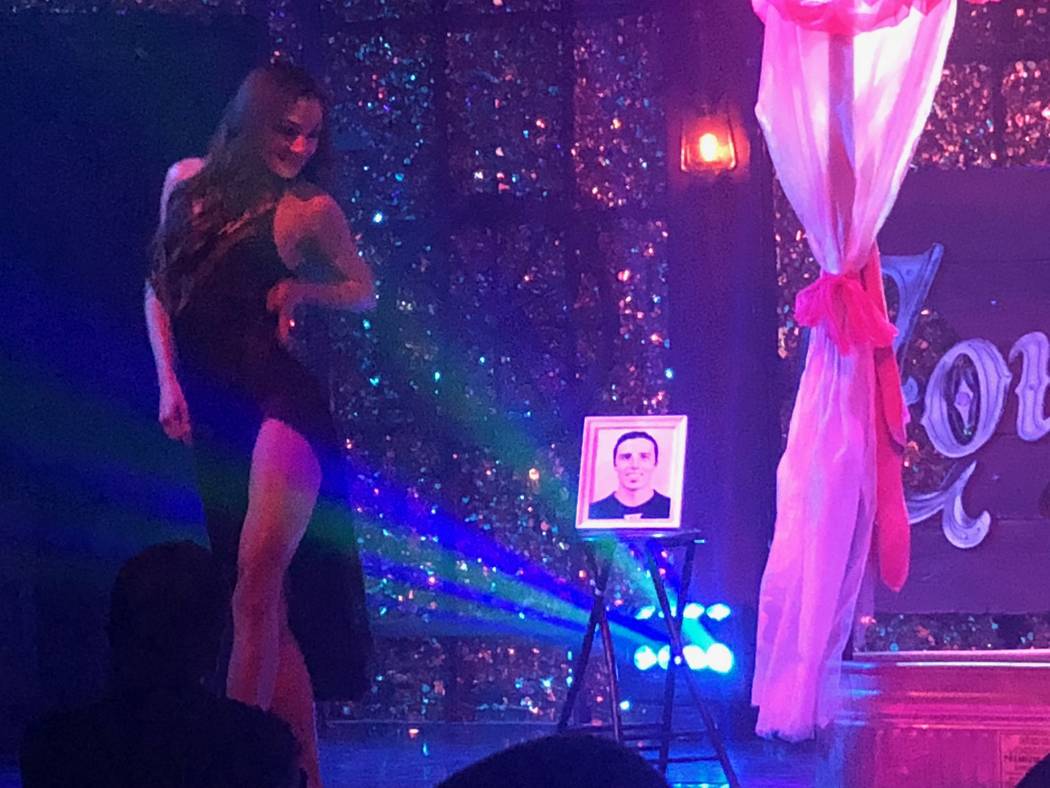 Smith Center President Myron Martin appreciates sports as much as musical theater. This is a man who, in 2012, watched every Broadway musical in New York and also attended the 2012 NFC Championship Game in San Francisco between the 49ers and Giants at Candlestick Park.
He stood the entire time, too. At the title game, I mean.
Over the past several months, Martin has received a torrent of ticket requests for "Hamilton," which opens at Reynolds Hall on Tuesday. He might be on the other side of this issue this week, as he is reviewing his schedule to possibly attend Game 2 of the Stanley Cup Final, or Game 5 on June 7, if necessary. (Incidentally, both of those games fall on "Hamilton" nights at the Smith Center.).
"If that happens, I'll be the one calling my friends who have season tickets," Martin says. "I'll say, 'So, your wife doesn't want to go to that game, does she?' Maybe I can fill in?' "
Martin has seen a handful of Vegas Golden Knights games this season. "I know this to be true: When it comes to the community having something to rally around, I put the Smith Center and Golden Knights together," he says. "We did not have this a decade ago, and now we have both."
'Marilyn's bumpy ride
Early reports from "Marilyn — A New Musical" at Paris Theater is the cast, led by Ruby Lewis in the main role, is terrific. The band burns. Talent is on display all over the stage.
But "Marilyn" is struggling in that vital area: staging. Reports are the show's set designer walked from the production after Wednesday night's preview opening. The scenery has been sparse and underwhelming, especially for a residency musical on the Strip, and not up to the performers' high standards. "Marilyn" producer Tegan Summer of Prospect Entertainment concedes plans have been delayed for myriad reasons.
As Summer said Saturday, the set builder picked by the production has been slow to deliver a finished product, and only about half to two-thirds of the planned staging is actually in place. The cost of materials (especially steel) has further compromised development of the set. As Summer spoke, he sighed and said, "The rest of our set is literally on a flatbed in Philadelphia right now, being driven to Las Vegas."
The pieces should be in Las Vegas in about a month. The show celebrates its gala opening Friday.
Having a golden night
Some of the finest French Canadians in Vegas

🤩🙌

(oh, and James Neal too!) pic.twitter.com/3FHTpowHAl

— Vegas Golden Knights (@GoldenKnights) May 27, 2018
Golden Knights players Jonathan Marchessault, David Perron, William Carrier and James Neal attended Celine Dion's show at the Colosseum at Caesars Palace on Friday night. At least one VGK star was expected to attend Saturday's show.
What of the sign?
The @CityofLasVegas Twitter feed has caused some #nocaps confusion. A post from Friday showed the Welcome to Fabulous Las Vegas sign's famous lettering in all-lowercase, as if the structure itself had been refashioned to match the no-caps effort on social media.
But I took a trip to the sign Saturday afternoon to be sure. It's the same as it ever was. The post was the result of some graphic trickery.
The scene (with an explanation): @CityOfLasVegas #WelcomeToFabulousLasVegas … pic.twitter.com/3p6YKQfSw2

— John Katsilometes (@johnnykats) May 26, 2018
Developments at P.H.
Criss Angel has been rehearsing his new show at Planet Hollywood Showroom over the past week, prepping for his production after he closes at Luxor at the end of October.
Meantime, across the mezzanine, construction has begun at the the old Gallery nightclub space connected to the since-closed Cabaret club. New entertainment seems planned for that venue.
Vegas Golden Moments
Golden Knights gear is being displayed all over town, including Tao (where the Buddha at the entrance sports a VGK home jersey) and on both lions at MGM Grand. The lobby lion and the big cat at the entrance on the Strip have both been adorned with Golden Knights logos on their chests.
So the #buddha statue @taolasvegas @VenetianVegas has picked a side …@GoldenKnights #vegasborn #stanleycup pic.twitter.com/JLwUEb2ek5

— John Katsilometes (@johnnykats) May 26, 2018
Elsewhere, a 5-foot-tall, chocolate Marc-Andre Fleury statue stands in front of Bellagio Patisserie. Work began on the figure Feb. 10 and was finished about two weeks ago. The figure is almost entirely edible, but for a Styrofoam frame, and loaded with 90 pounds of chocolate (milk, dark and white) and 20 pounds of Rice Krispies.
Fleury also is being honored by the adult revue "X Country" (of course!) at Harrah's, but you need to peer in close to see how. During the shower number in the production at Harrah's Cabaret, a framed photo is always placed on a nearby nightstand. Such figures as Caesars Entertainment President of Entertainment Jason Gastwirth have had their photos slipped inside that frame.
Today it's Mr. Fleury, now depicted in chocolate and smiling behind all that steam.
Contact John Katsilometes at jkatsilometes@reviewjournal.com. Follow @johnnykats on Twitter, @JohnnyKats1 on Instagram.