Vegas headliner Carbonaro describes 'inner battle' with his craft
Updated May 26, 2023 - 12:31 pm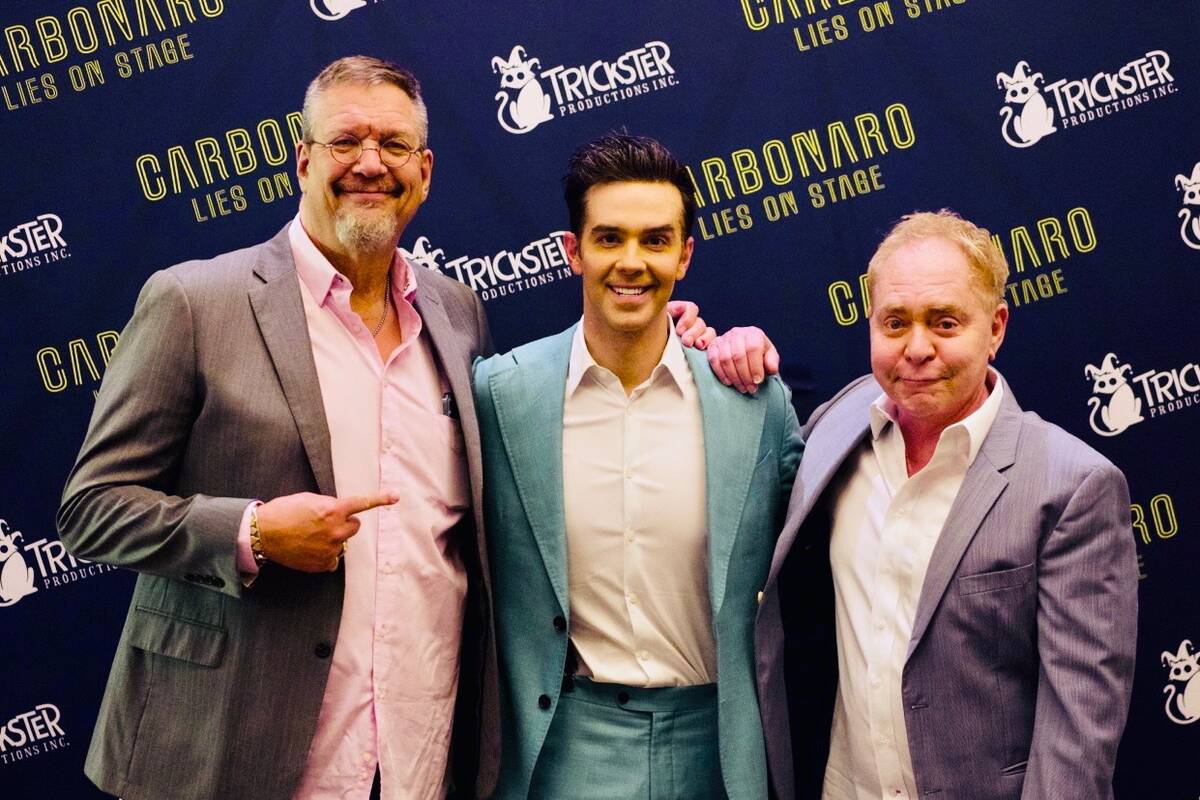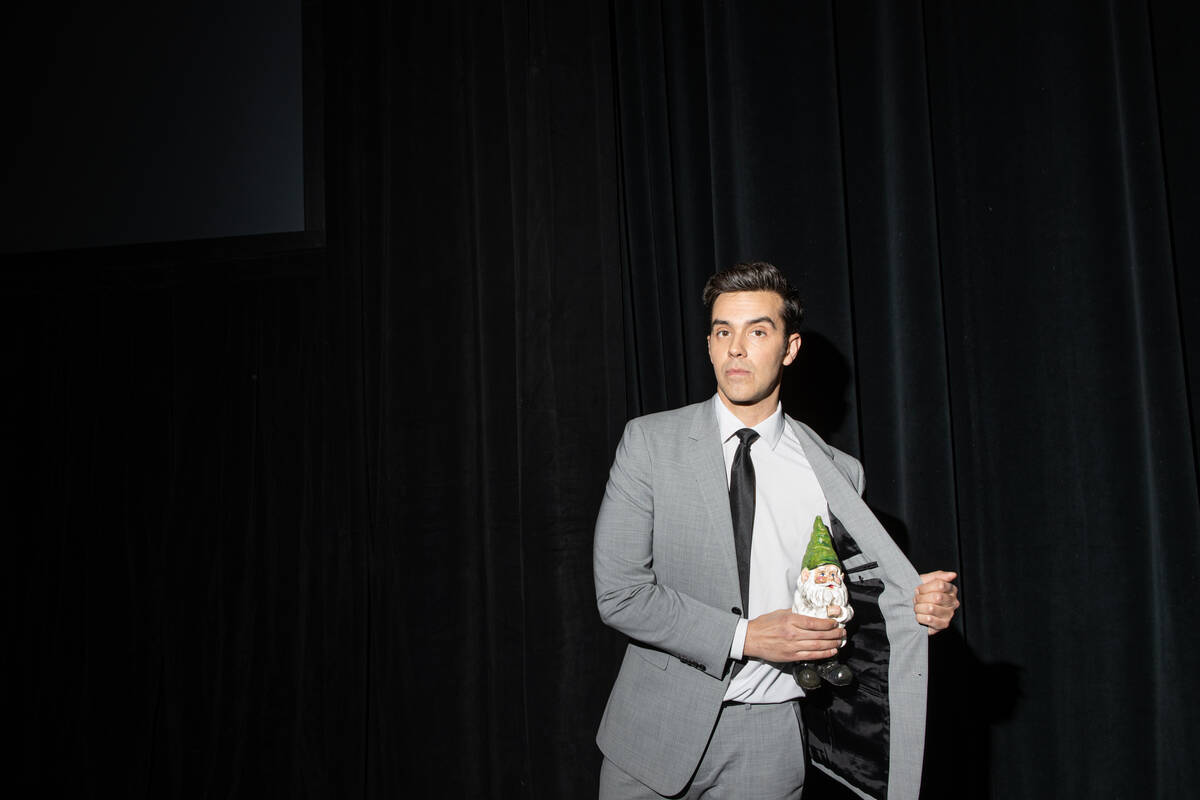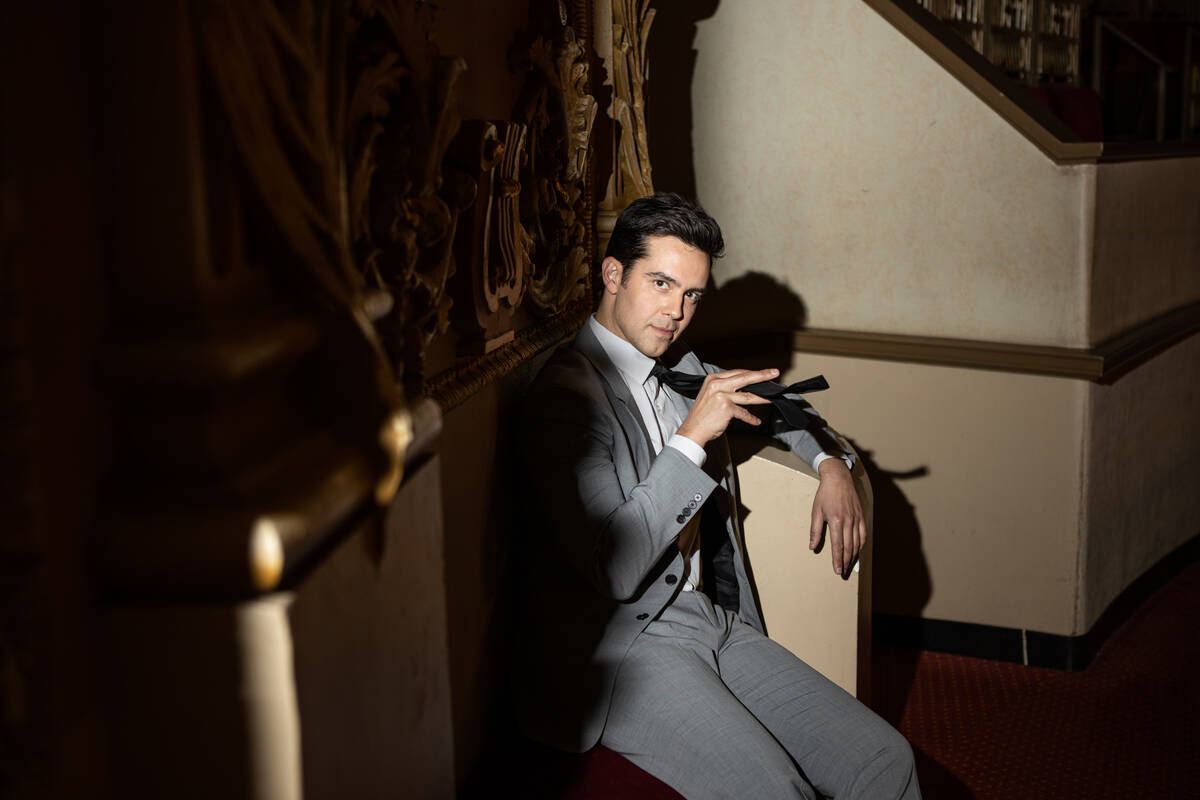 Michael Carbonaro is a magician who isn't entirely a magician. He's a headliner in a town replete with network competition-show alumni, but says the format damages the entertainment experience.
Carbonaro is a different type of showman as he brings his limited engagement to the Penn & Teller Theater at the Rio, running 8 p.m. Thursdays through Sundays, through July 2. He opened Thursday night.
Carbonaro is the star of the prank-magic show "The Carbonaro Effect" on TruTV. His hidden-camera magic bits were popular on "The Tonight Show With Jay Leno." Carbonaro has also frequented such series as "30 Rock," "Happily Divorced," "Grey's Anatomy" and "CSI: Miami."
But his break in Vegas arrived in his alliance with Penn & Teller, who are fans and have enlisted the off-beat magician to fill dates at the Rio while they are touring the U.K.
Penn Jillette and Teller have brought Carbonaro to the theater twice previously. He headlined from May to July 2022 and joined Jillette as stage partner last fall. It helped Carbonaro's cause that Zolten and Moxie CrimeFighter Jillette, Penn and Emily Jillette's kids, are fans (and Moxie is actually developing a magic act that she is performing at Edinbugh Festival Fringe in August).
Carbonaro is a fan of classic magicians, P&T, of course, and David Copperfield (he visited Copperfield's show at MGM Grand on Wednesday night), Siegfried & Roy and Doug Henning. The conversation turns to such shows as "America's Got Talent."
The NBC show has built a bridge to Vegas, boosting the careers of such Strip stars as Shin Lim, Mat Franco, Terry Fator, Piff the Magic Dragon and Tape Face. Producer and judges Simon Cowell has also created a live, non-competition version of the "AGT" series at Luxor.
But Carbonaro says he worries about entertainment trends. He bemoans the shrinking attention spans tuned to quick social media posts, and the competition-show culture. He can't imagine Henning, for instance, ever competing on a network TV show in the 1970s.
"There are a lot of things that I think really hurt entertainment, even shows that to a certain degree are teaching audiences to judge performers, versus teaching audiences to enjoy performers," Carbonaro says. "A lot of people brought to the table, many times through my career, 'What if you did a competition show, where …' And I don't want to. I don't want to make another show where you have to compete."
This description does not cover "Penn & Teller: Fool Us," which is a way to showcase inventive magic from a variety of performers who attempt to dupe the famous co-hosts. There is a trophy awarded to those who do (the famous "F.U." prize), but there is no overarching champion. And Carbonaro has not been a guest on the show.
Carbonaro has said his own "Carbonaro Effect" approach is to fool the person, and the camera, at the same time. He fools audience members in his live show.
Reluctant to disclose any specifics of his revamped Vegas production, Carbonaro offers, "I'm going to make two people from the audience disappear. That's the biggie." Then he says, "There's a birth of life on stage. How about that? It gives people hope."
See the show to figure it out — but know that Carbonaro doesn't describe himself solely as a magician.
"I have sort of an inner battle with magic," he says. "I also wanted to be a stand-up comic and be an actor on TV and in movies. For magic, I'm always looking at how can I make it that I'm not just a magician headliner, but really an entity that people are coming to see me."
That formula has led to results, and led Carbonaro to a show in Las Vegas
"I get a lot of people who say, 'It's you we come to see, it's not the tricks,'" Carbonaro says. "And that's great."
John Katsilometes' column runs daily in the A section. His "PodKats!" podcast can be found at reviewjournal.com/podcasts. Contact him at jkatsilometes@reviewjournal.com. Follow @johnnykats on Twitter, @JohnnyKats1 on Instagram.