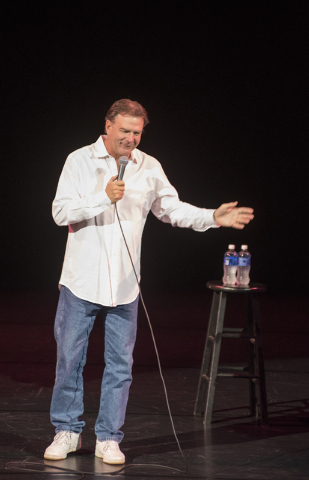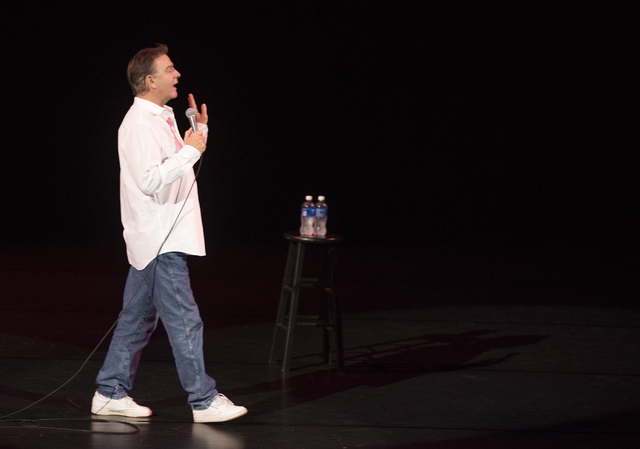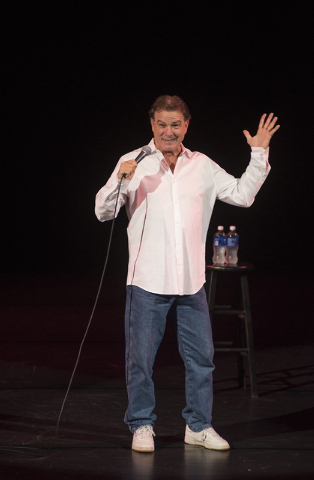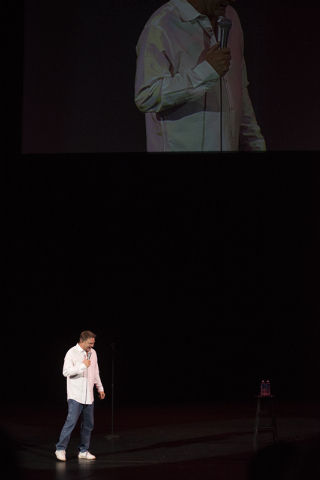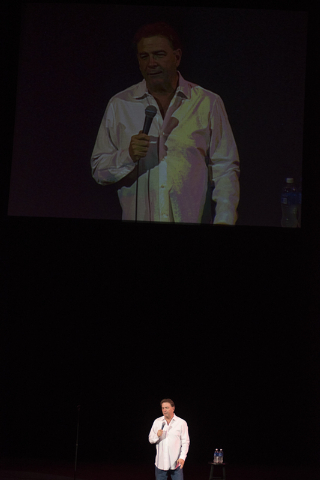 However you're feeling about Bill Cosby, two things are fairly safe to say: He won't be back to Treasure Island, and it's the end of a landmark career in long-form, story-driven stand-up.
But there's another storyteller named Bill who's been using that same "Mystere" stage at Treasure Island for six years now. Bill Engvall proves that age is on the side of slow-burn comedy for those calm enough to appreciate it in a jittery, Twittery age.
Engvall mentioned that he's 57 years old at least six times in last Friday's set — the first of two Treasure Island Fridays for the National Finals Rodeo — and that's only after I noticed he was saying it so much I should start keeping count.
Rock stars in their mid-50s are usually just celebrating the past with fans; new songs are a face-saving way to get to stuff people came to hear. But baby boomer comedians are still the active voice of their generation.
You may also be 32-years married, with a son in college, even if your son doesn't see you on "Dancing with the Stars" at the restaurant where he works. You may relate to blowing a knee out on the golf course, or a spouse's snoring denial.
Comedians are always outsiders looking in. It's just that this one is now looking in on the farmer's market vendor who shaves her head, but not her armpits.
He's on a straight course for the grumpy-old-man years. But he still has a few years left to temper the 'tude with common sense when dealing with fancy French food that looks like cat barf, or a mother-in-law who can't understand why she shouldn't scatter her husband's ashes on a youth-league soccer field.
And age does give Engvall the authority to go out there and sell it. There's no opening act, and no need for one, really, when he can deliver 80 minutes carved into segments which neither wear us out nor run out of steam — from an 18-minute narrative about last year's run on "Dancing" to the closing bit about his F-16 ride with Nellis Air Force Base's Thunderbirds.
At one point, he claims "I barely got a grasp on this darn language," but don't you believe it. Part of the storyteller's art is knowing just how to say something and when to say it short.
Like, "My ears touched," during the gravity-intensive part of the Thunderbird ride.
Or, "I … own … a Chiweenie" (the result of breeding "two of the most-hated dogs on the planet," the Chihuahua and dachshund). "What happened to me?" he wants to know in one of the few points in the show where he's forced to raise his voice.
Engvall shares a lyrical Texas cadence with Ron White (who is next door at The Mirage on Friday and Saturday), but apparently not White's lust for weed. Engvall's misadventures with medical marijuana gave him one of the best runs of his set.
If it didn't quite prove that it's hip to be square, it did show a knack for self-embarrassment that stops short of playing the fool. The joke's on him to a point, but not the point where you aren't laughing at a helpful dispensary clerk named Peace filling a prescription from a jar labeled "Comatose."
It's the level-headed experience you get from life, from decades onstage and, apparently, from being 57 years old.
Contact reporter Mike Weatherford at mweatherford@reviewjournal.com or 702-383-0288.
Review
Bill Engvall
9 p.m. Dec. 12 (returns March 6)
Treasure Island, 3300 Las Vegas Blvd. South
$65.95-$82.45 (702-894-7722)