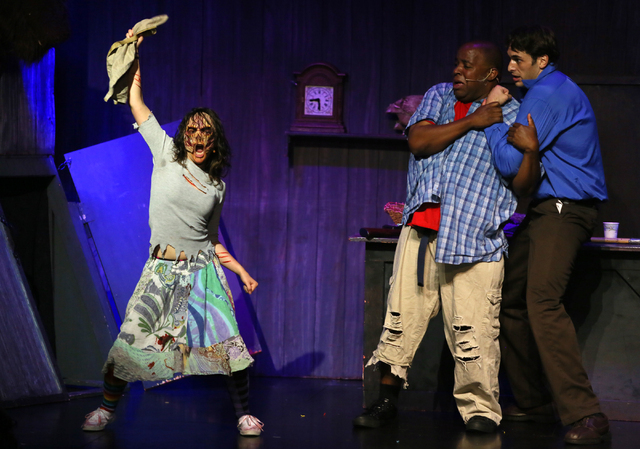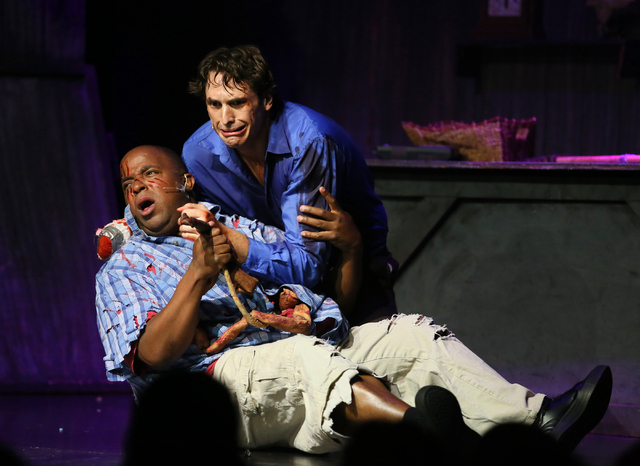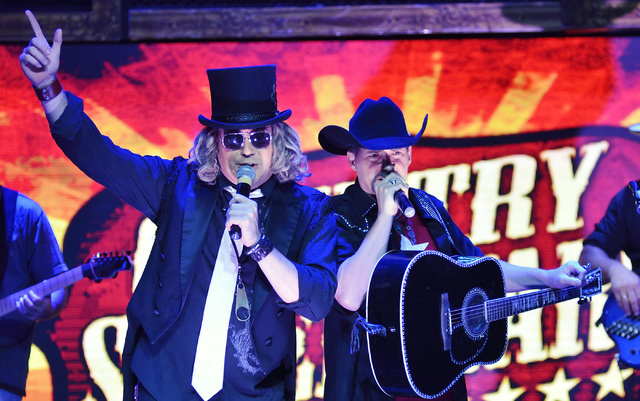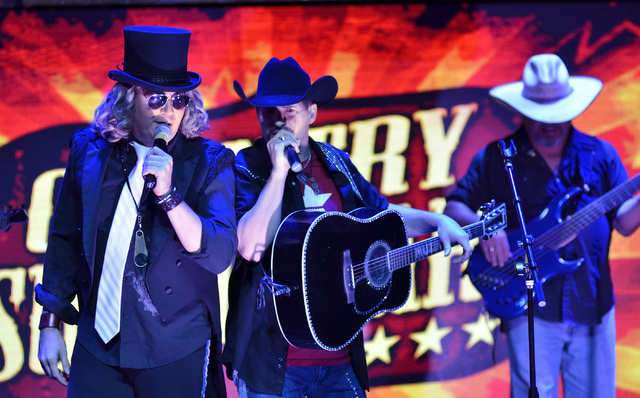 I won't even ask if you've seen it. But have you ever even heard of "Country Superstars"?
If so, that's a victory for Leonard Quenneville, who deals in small victories.
Most people come to town to see the big stuff, and "Love" certainly deserves the party it will throw for itself when the Beatles-themed Cirque du Soleil show celebrates 10 years on the Strip July 14.
But way down where the grass grows around the Las Vegas totem pole, there's a story of "dedication and persistence," as producer Quenneville says of his country version of "Legends in Concert."
"We've never had any backing. It was always self-funded," Quenneville says. "Luckily we got some traction, and now we have nine years of branding. People come to town and they know who we are."
"Country Superstars" reopens Tuesday at Hooter's Hotel, a week after its ninth anniversary. It will run seven nights a week, if you never caught the costumed tributes to the likes of Garth Brooks and Miranda Lambert since the revue opened at Fitzgeralds (now The D) in 2007.
The show's big break came when it moved to the Golden Nugget. "It was like we had arrived, you know?" Quenneville says. Alas, the Nugget decided to invest all its resources in roommate impressionist Gordie Brown. "Superstars" went packin' — to Primm at Whiskey Pete's, then back to the Strip in the V Theater at Planet Hollywood, then to the Windows Showroom at Bally's.
By the time it closed two weeks ago, was I the only person to not realize it was still open?
But Bally's was a sublease. If Quenneville wanted to advertise, he had to pay for it, thanks to the no-compete clause "Legends in Concert" has with Caesars Entertainment sister property Flamingo. Hooters, by comparison, has rolled out the red carpet. "I mean, they have a NASCAR on the main floor of the casino. How much more country do you want to go?"
Besides, Quenneville never quit his day job, as a creator of video animation for casino games and promotions. It was rocker-turned-Ronnie Dunn impersonator Ron Keel who talked him into pitching the country tributes to Fitzgeralds back in '07.
"I don't want to lie to you. We had no idea what we were doing," Quenneville says now. "We knew how to put on a show, (but) we didn't really know how to run it from there. We learned along the way. We learned a lot."
Keel has moved on, but Quenneville oversees a bullpen of about 10 performers, who rotate through the four slots each night (which also allows him to stage the show in Laughlin now and then). The stable includes longtime tribute performers Corrie Sachs as Reba McEntire, Johnny Potash as Charlie Daniels and Roy Hammock as Willie Nelson.
Oh, and when you see Big & Rich in the show? That's Quenneville as John Rich to Jeff Fairchild's Big Kenny.
"Anybody who leaves or comes and goes, they don't stick around long enough to know us," Quenneville says. "You're not going to get rich off these little shows like this. You're just not. I think you gotta realize that as you're doing them. But we pay the bills and people get paid and we enjoy it, or we wouldn't still be doing it."
If not big money, there's respect. At least a small-victory level of respect.
"It used to be hard for me to get entertainment directors to take my phone call. Now at least I'll get a call back," Quenneville says. "It's a big difference. So many show producers I know can't get an entertainment director to return a call. I feel very fortunate now that I've been here for nine years. People have actually called me back." …
Since we're celebrating the little guys here, a study in contrasts: "Evil Dead The Musical" was to mark its fourth anniversary in town Saturday with a rollout of its new edition in the Tommy Wind Theatre.
While "Superstars" is the only standing country revue on the Strip, it competes in general terms with other tribute shows and almost any "Maybe we'll see a show if we can get a good deal" walk-up choice at a discount ticket booth.
"Evil Dead," on the other hand, distributes rack cards at comic book conventions. It survives by tapping into a network of pop-culture fandom other shows have been slow to identify.
"People are coming to 'Evil Dead' with a purpose. They're excited, they're fans, they know what to expect and they revel in it," says Greg Korin, co-director and co-star of the campy musical based on the movie and cable-TV franchise.
"We have people come in with tattoos of Ash (the main character) on their arm. That's what's kept us going for four years. People come from all over the world to see this show."
The DIY vibe and communal spirit carried things this far. But Korin says he and co-director Chris Weidman "decided we want to make it more Vegas-y" in terms of production value and a more disciplined approach.
New lighting and special effects will "pull back on the camp and emphasize the horror when the horror needs to be emphasized," Korin says. And the comedy will come less from actors in cheap Halloween masks talking to the audience than "the situations and the actors themselves."
With magician Tommy Wind (Riccardo offstage) and his family now producing, the show is even introducing a new cabin-in-the-woods set, after humbling online comments about the old one such as, "It looks like it was assembled by fourth-graders while the teacher was out of the room."
Read more from Mike Weatherford at reviewjournal.com. Contact him at mweatherford@reviewjournal.com. Follow him @Mikeweatherford