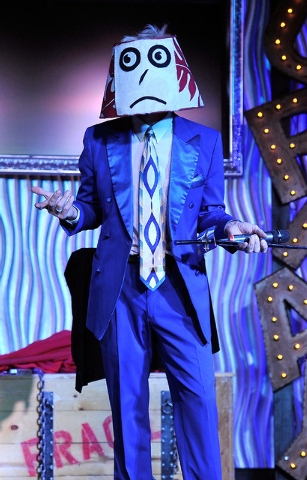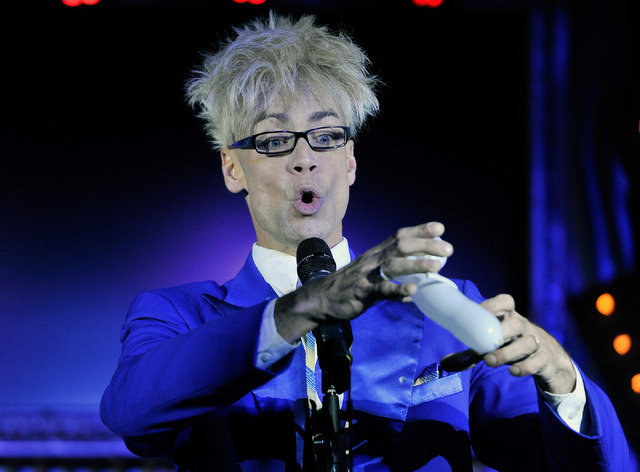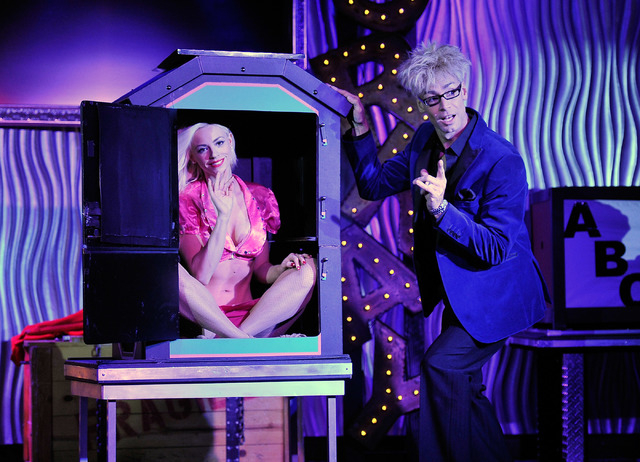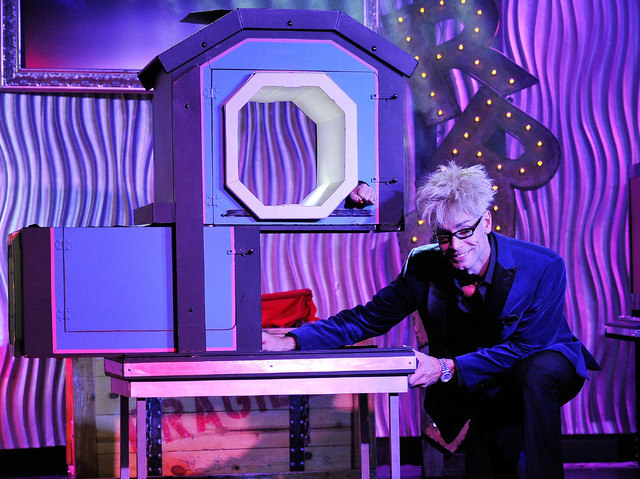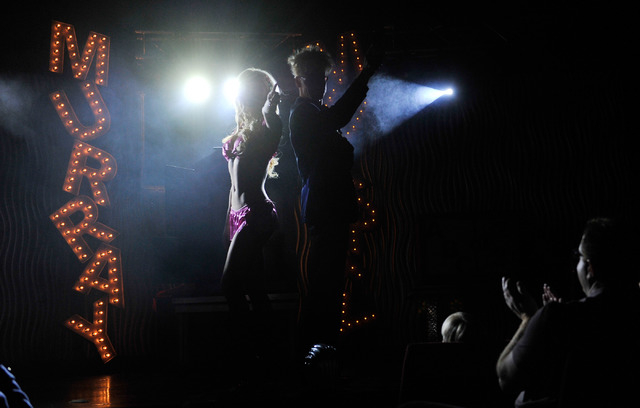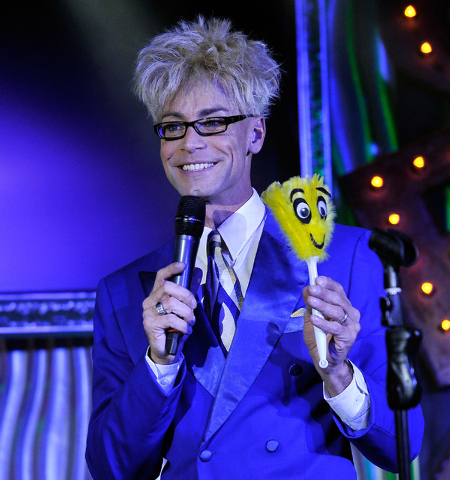 Say what you will about the show that comes after it. But you can't deny Murray has one of the most impressive pre-show videos on the Strip.
You know, those video montages which often play on the side screens as sort of an overture to the live show? They remind you who you bought a ticket to see and why it was such a wise choice.
Canadian comedy-magician Murray SawChuck can't trot out the "Toy Story" and "Santa Clause" clips like Tim Allen. But there he is on "America's Got Talent," "Pawn Stars," "Wipeout" (dare we say he has the best abs of any Las Vegas magician?) and "Wizard Wars."
Murray (his first-name billing) does all he can to support his new afternoon berth in the Sin City Theatre at Planet Hollywood Resort, after more than a year in the Tropicana's Laugh Factory.
It's a bit ironic to find him under the same extended roof at Planet Hollywood and its adjacent shops as afternoon rival Nathan Burton. I've heard people say of both magicians, "If only he worked as hard making his show good as he does promoting himself."
And it's true. But it's also true that if they didn't work so hard to promote themselves, they wouldn't have a show to work on. Both magicians fall under that big Las Vegas category of Shows People Do Not Come to Las Vegas Just To See.
And Murray has worked on the show. The improvements may be subtle, but the swift-moving hour launches with more energy and packs in more laugh lines than it used to. As much as the magic itself, this type of show depends on the little asides, such as telling a recruit, "Show the audience your card. Slowly, so I can see the reflection in the sound booth."
Murray has come a long way since his earliest Las Vegas inroads at the now-bulldozed Frontier in the early 2000s. He's worked on his two main challenges, with some success at both.
The first: Defining a personality beyond the thick black glasses and shock of peroxide hair. (Funny that both are depicted on a T-shirt but the rest of his face is not. Can anyone say metaphor?)
The best comedy magicians— Amazing Johnathan or Mac King — immediately establish a persona. It takes a little longer to realize Murray is actually playing against his look. He's basically a quiet, slow-burn comic whose jokes lean on the tried-but-true school of a bit not going as planned or announced.
And with Murray playing host, there's more of a team-effort vibe. His assistant Chloe (also a "Fantasy" dancer and SawChuck's offstage spouse) squeezes into a few cabinet illusions to expand the close-up and sleight-of-hand tricks. And comic sidekick "Lefty" (Douglas Leferovich) turns out to be a skilled card manipulator who gives your eyes no chance to keep up with his hands.
Murray's second ongoing problem was not doing enough to move beyond, or at least better disguise, the stock repertoire of off-the-shelf magic. But if he can't make it more creative, he at least made it funnier. And it's quite likely most ticket-buyers don't see enough magic shows to realize just how good a meatloaf mom Murray can be when it comes to stretching his limited ingredients.
He really does add a lot of jokes and amusing detours to stock illusions such as sword-stabbing the right cards from a deck of playing cards tossed in the air, or vanishing a Champagne bottle inside a paper bag.
One of the most impressive bits seems inspired by his work on Reelz' "Extreme Escapes" and combines a handcuff escape with the switching of items borrowed from the audience. If he takes anymore of these cable shows to heart, it should be "Wizard Wars," which challenges magicians to create new illusions.
But even if he doesn't, I have a feeling he will still be around.
Contact reporter Mike Weatherford at mweatherford@reviewjournal.com or 702-383-0288.
Review
"Murray: Celebrity Magician"
4 p.m. Saturday-Thursday
Sin City Theater at Planet Hollywood Resort, 3667 Las Vegas Blvd. South
$43.95-$55.95 (702-777-2782)
Grade: B