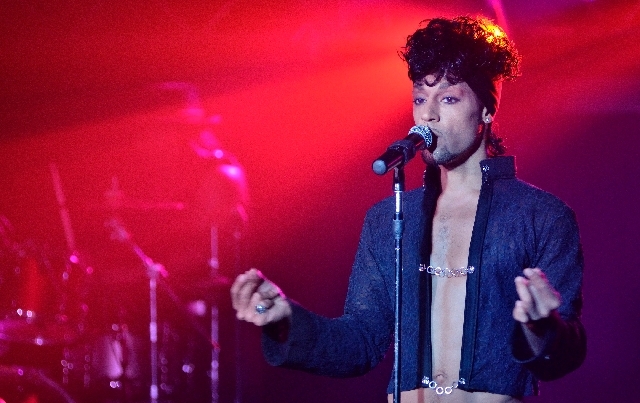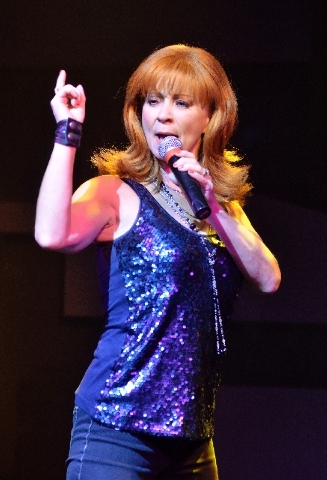 There are way too many talent contests on TV now, but still there's one I kind of miss: the one for celebrity impersonators called "The Next Best Thing."
Las Vegas performers swept first, second and third place when the show aired on ABC six years ago, so its return would all but guarantee some love for entertainers who labor in the lower tiers of show business on the Strip.
Until then, I'm assembling my own fantasy team of tribute superstars. The only catch is that you have to go to different shows to see them. But the two I'm drafting from this week don't overlap much anyway.
Already on the team — as a May 16 review explained in more detail — are Erika Moul's Lady Gaga from "Tribute Royalty" and Damian Brantley's Michael Jackson from "Legends in Concert."
Both are physically convincing and utterly committed impressions. If nature doesn't bless you with much resemblance, you can compensate with attitude. But it's sure nice when you have both.
Such is the case with Corrie Sachs as Reba McEntire and Ron Keel as Ronnie Dunn. They are the standouts of the V Theater's "Country Superstars," a consistent, if sparsely staged twist on the "Legends" format celebrating seven years in town (in different venues) this weekend.
Sachs has that look-alike quality that makes audience members look at each other in mutual amazement when she comes out. She sustains the Okie-twang, bug-eyed character between each tune in a four-song set that samples McEntire's career from 1986's "Little Rock" through 2010's "Turn On the Radio."
"Superstars" rotates a bullpen of nine tribute acts, four each week for the 65-minute show. Keel is back this weekend, along with Sam Dailey, a fair-enough Merle Haggard who could use a jauntier, more Western-swinging assist from the otherwise sturdy four-piece band.
The night I saw it, Keel was gone and Adam D. Tucker was the focus of an experiment that perhaps explains the appeal of tribute shows in general.
When he opens as Tim McGraw, the most prominent similarities — pumped-up biceps, well-displayed in tight T-shirt — were good enough for the gals in the front row. The shadow line created by his black hat meant they did not have to study his face.
But Tucker returned at the end, sans hat, to do three of his own songs. Guess what? The guns hadn't somehow deflated, and the front-row gals seemed to like his Tucker just as much as his McGraw. You know most impersonators would rather be singing under their own name, and this is a good way to connect the dots.
Of course, if you're really good at what you do, there's another path: leaving the multiact variety format behind and doing a whole show as your character.
This month marks 16 years of Jason Tenner getting suited and booted as Prince for his "Purple Reign" tribute. He is currently back at Hooters Hotel, after investing his own money to outfit a 175-seat room upstairs (the downstairs venue you may remember is currently out of commission).
Hooters is in transition to a new look and perhaps a new name. But it would do well to hang on to the purple guys, based on Tenner asking this night's crowd how many of them were hotel guests. Zero, it turns out. The Reign is its own draw, and deservedly so.
Prince may not be the toughest vocal impression; he's a musical chameleon himself, adapting his voice to each song. But physically, Tenner locks Prince into his late-'80s peak of mystery sex god, with all the splits, spins and guitar-guru posturing that requires.
Even in this small setting that doesn't demand he be theatrical, Tenner can freeze the front row with an arched eyebrow of icy tension, until he cracks a laugh and breaks character to remind us he really doesn't suffer a Prince-god complex.
A thumping four-piece band front-loads the show with the biggest hits in their studio-recorded lengths. This may be one case of a tribute show being more accessible to casual fans than the real Prince, who rearranges the hits or turns them into funkadelic jams.
Tenner only switched to ticketed attraction three years ago, after years in the open lounges. But lest you think he does a "set" and not a "show," consider the Prince ritual comes complete with sharp-dressed Morris Day (Drew James) and a mirror-toting Jerome (Kendrick Harmon).
Will they join Tenner on my fantasy all-star team too? I'll let you know as soon as someone tells me how many slots I have.
Contact reporter Mike Weatherford at mweatherford@
reviewjournal.com or 702-383-0288.
Review
"Country Superstars"
6 p.m. Monday-Saturday
V Theater, Miracle Mile Shops at Planet Hollywood, 3667 Las Vegas Blvd. South
$49.99-$59.99 (702-260-7200)
Grade: B-
"Purple Reign: The Prince Tribute Show"
9:30 p.m. Thursday-Sunday
Hooters Hotel, 115 E. Tropicana Ave.
$39.99 (800-584-6687)
Grade: B+