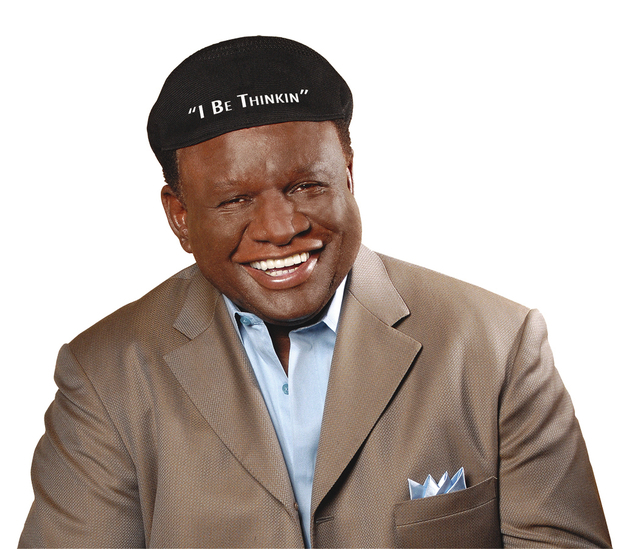 Comedian George Wallace says he is ending his 10-year residency at the Flamingo on April 27, mostly because of the legwork involved in promoting it.
Wallace made the announcement the same day a Las Vegas jury awarded him $1.3 million in litigation over an injury he suffered performing in a private party at the Bellagio in 2007.
The decision was "somewhat related" to the case, he said, because "I'm not the person I used to be when I was able to walk more. My little niche of marketing was shaking people's hands and looking them in the face, but after I sustained that injury, I'm not able to walk the streets as much as I used to."
Wallace is not unique among year-round Las Vegas entertainers who routinely visit the ticket vendors who make a commission from show tickets and vacation condo marketers who buy show tickets in bulk to give away to people who sit through time-share pitches.
After his Achilles tendon injury restricted his walking, Wallace said brokers didn't push his show as hard as they did when he was bringing them doughnuts: "Out of sight, out of mind."
The comedian said he understands why, because of the timing, people might think he is cashing out because he won the case. But it's not true, he says.
"What does money mean?" he said. "We don't work for money, we work for fun. … I've been working for 30 years, what the (expletive) is money going to do for me that I don't already have?"
Then he joked that $1.3 million is "about two weeks of lounging at the Bellagio, at the most. What a fine establishment."
"And I would work there again tomorrow, let's make that perfectly clear," he added. "I have nothing against them at all."
Wallace said he will continue to live here.
"Las Vegas is home forever," he said.
He wants to do a TV show here but didn't want to spill the concept.
"It's such a good idea I'm afraid somebody's going to beat me to it," he said.
A previously scheduled week off has Wallace away from the Flamingo from Sunday through April 21, but then he wants to perform his final week with some kind of discounted, thank-you promotion.
"How about '10 years, 10 dollars?'" he said.
Contact reporter Mike Weatherford at mweatherford@reviewjournal.com or 702-383-0288.