Las Vegas show tickets now average $92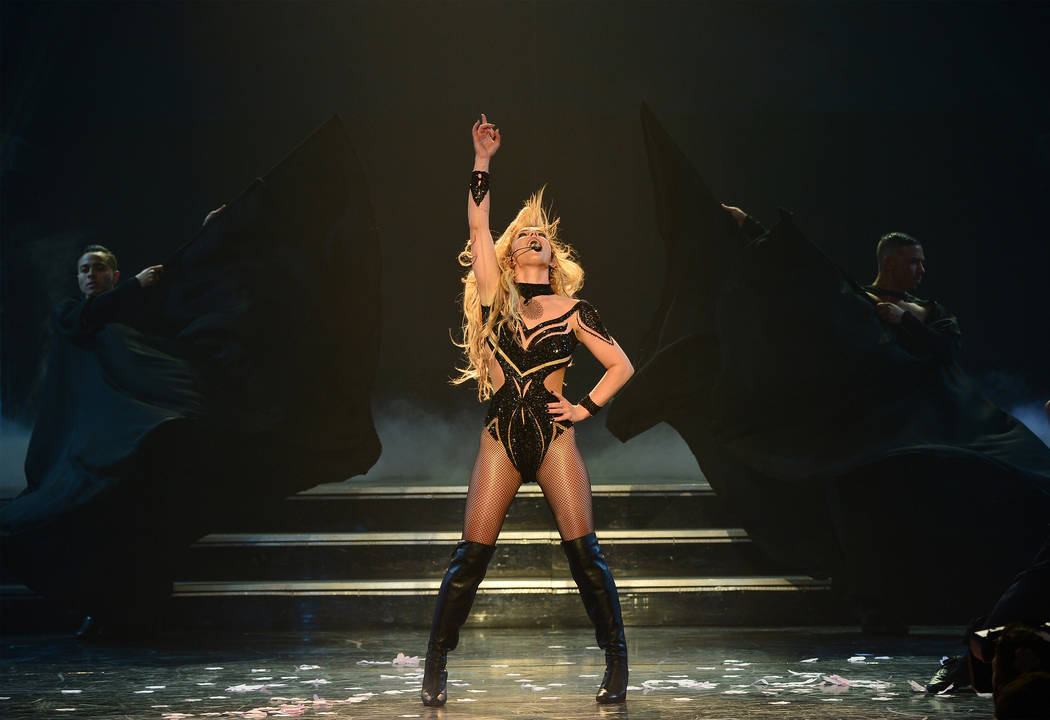 Pick the right day, like, say next Friday, and you can pay $855 to see Britney Spears at Planet Hollywood or $21.95 to see Dixie Dooley at the Royal Resort.
An annual survey of show ticket prices contained a bigger surprise than a $2 increase in the average price of a Las Vegas show ticket: $92 this year, compared with $90 last year.
The Las Vegas Advisor's number crunching reaffirmed just how much choice the resort corridor continues to offer. Looking at shows coming up in the next two weeks, Advisor publisher Anthony Curtis found himself calculating 94 titles, the exact same as last year.
Hey, what about all those closings I spent most of last year writing about? The still-empty theaters at places such as Paris Las Vegas, Bally's and the Rio, where the likes of "Jersey Boys" and "Rock of Ages" used to play?
"I was certainly thinking we'd be down into the 80s," Curtis says of the total number of shows. "But it's just amazing how many new ones come in."
We should point out that Curtis is extremely thorough. If you haven't heard of "Comedy and Dolls" at Planet Hollywood, "Jokesters" at the D Las Vegas or "Lovers and Losers" at the Plaza, don't be too hard on yourself. But they did not escape his purview.
But the real push on the Strip is big-name concert headliners, and their ticket prices mostly explain the $2 average increase. Curtis did not average one-night concerts or limited runs by Cher or Ricky Martin at the Park Theater. But he did include stars at the Colosseum at Caesars Palace, Axis at Planet Hollywood and regular performers such as Carlos Santana at the House of Blues.
"It's not super-scientific, because we really can't be," he says. Still, "I put those numbers in and I hold my breath when I push the button for the total and hope it isn't off by some ridiculous number. And yet it comes in within a few percentage points."
Curtis explains to readers of the Advisor — which tracks casino promotions like a Las Vegas version of Consumer Reports — that he averaged the prices of Planet Hollywood headliners Spears, Jennifer Lopez and the Backstreet Boys because "collectively, they represent a single option" on most days of a given week.
That average $195.67 at the Axis surpassed last year's champ, Donny and Marie Osmond's $181, for the highest average ticket price.
But giving Britney the dubious honor of "the most expensive seat we found" shows just how challenging this annual exercise is getting to be. The official website for "Piece of Me" lists more prices than an airline; not just the $855 but a $948 VIP Table and $2,282 for a meet-and-greet with Britters herself.
"You can see what a money machine she is with these kinds of prices," Curtis says. And yet, "she's relatively democratic" with an entry-level ticket of $118 (including fees). "You almost want to exclude that top level because it skews (the survey) so much, but people are paying it. I think it has to be a part of it."
At the other end of the ladder, veteran magician Dooley and his 100-seat, second-floor venue at the Royal bumped off Mike Hammer at the Four Queens as the lowest face-value ticket. And, like most standing shows on the Strip, discounts abound. Some people at Dooley's show pay $5 or $10. Room guests pay nothing.
"I've seen it all," Dooley says of working the lower tiers of Las Vegas show business since 1978. But he's still around, while "a lot of people move to this town with millions of dollars and end up losing it all."
Curtis also has seen a lot of change since his first survey in 1992 came up with a $27 average ticket price. Now, he tells readers, it's an "out-and-out odyssey" to establish a face-value baseline.
"I think about not doing it every year, but there's too much history in it now," he says. "Don't we need this?"
Contact Mike Weatherford at mweatherford@reviewjournal.com or 702-383-0288. Follow @Mikeweatherford on Twitter.