Las Vegas struggles to produce a homegrown stand-up comedian
April 29, 2017 - 10:52 am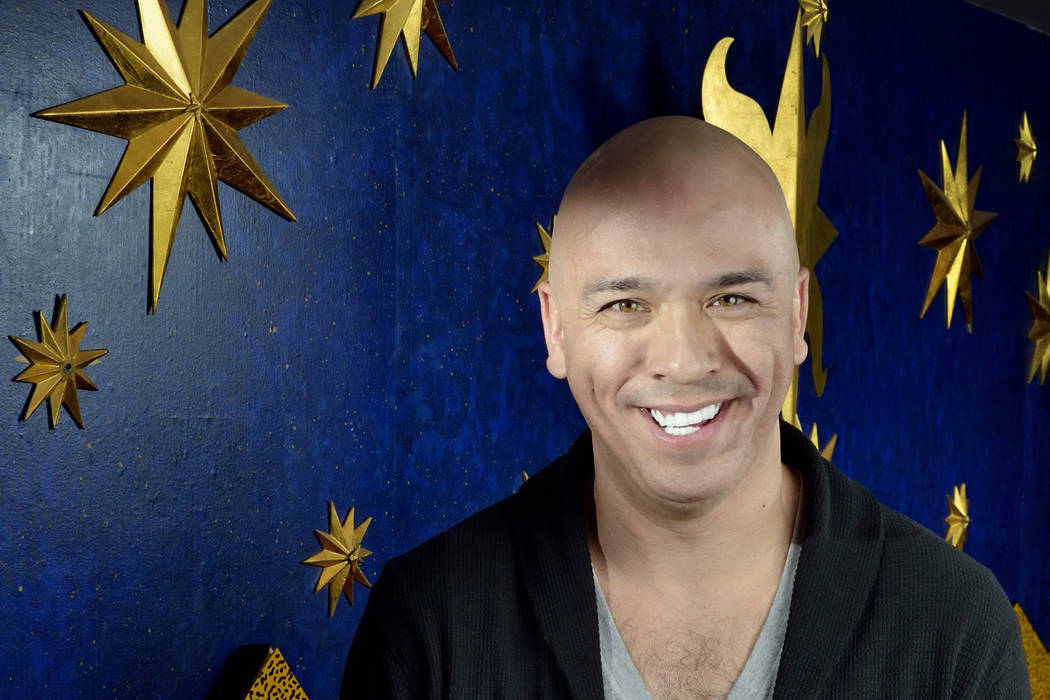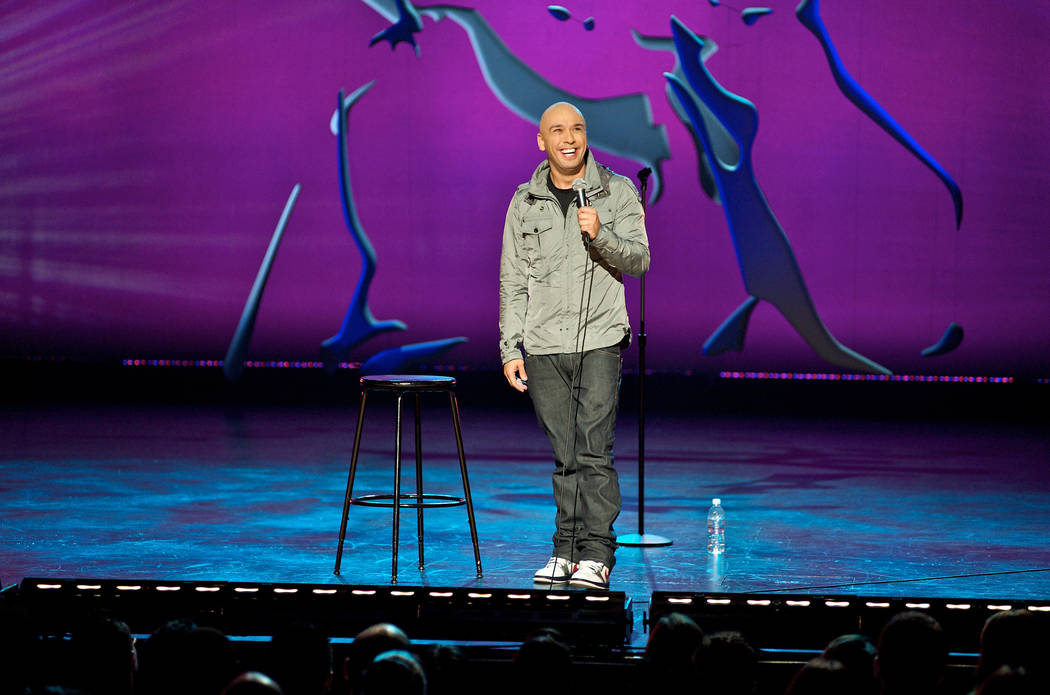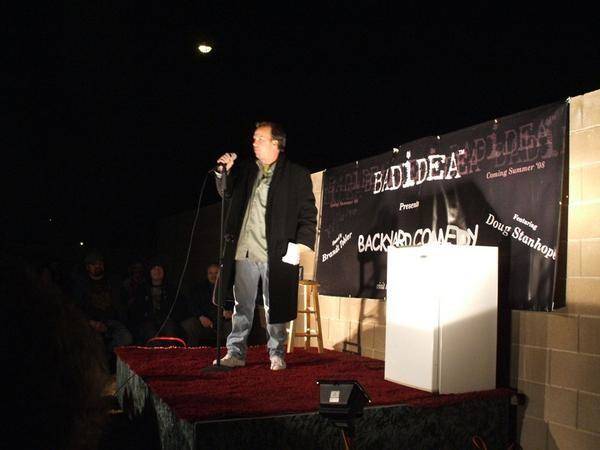 You can take down hecklers. You can warm up a cold crowd. But you can't fight the machines.
"We've done open mics where people gambling have gotten mad at us and turned around and started yelling at us," comedian Bobby Wayne Stauts says of doing stand-up in Las Vegas taverns that revolve around video poker.
"We go after them and try to get laughs out of it. And then they leave, and the next day the owner goes, 'You just lost me one of my biggest gamblers, so no more show.' "
"I could never sell enough beer to compete with one good gambler," agrees Brandt Tobler, a comedian with a knack for promoting his own gigs. "We could pack a bar and upset one person, and the bar owner would say the show's done."
That's just one reason why Tobler, who now lives in Los Angeles, says Las Vegas is no place for an entry-level comedian.
"If I had to say honestly, it's an awful town to start in," he says. "I'd say it's the last place you'd want to start comedy, which I think will surprise people. You would think, 'It's Vegas, it's where entertainers go.' I think you go there once you're really good. That's why all the great ones go there."
Yes, they do. May is a typical reminder of how the Strip is almost a year-round comedy festival, even as an official one, Crapshoot, makes its debut downtown May 18 to 20.
Dave Chappelle returns May 5, and "The Daily Show" host Trevor Noah makes his Las Vegas debut May 12 and 13. May also hosts the return of Tim Allen, Henry Cho, Jim Gaffigan, George Wallace, Kathy Griffin, Bill Maher, Joel McHale and the teaming of Dana Carvey and Jon Lovitz.
That's one easy answer to the question of why Las Vegas hasn't produced the stand-up equivalent of The Killers or Imagine Dragons. When will the city be able to claim a homegrown stand-up star?
Leaving Las Vegas
Jo Koy is the closest we come on a short list of big names who at least spent some of their formative years in Las Vegas. He moved here at 17 in the late 1980s (his mom still lives here), and an up-and-coming Koy promoted his own shows at the Huntridge Theater in the '90s.
To keep going, the list gets even more complicated with "Yes, but …" qualifiers.
Jimmy Kimmel went to high school here but went to college in Arizona and got his first paid radio job in Seattle. Doug Stanhope spent all of six months here, even if it inspired years of material. Shuli Egar spent 12 years in town before joining the Howard Stern radio gang in New York. Fast-rising actor and comedian Baron Vaughn went to Las Vegas Academy but honed his comedy chops in Boston.
Tobler now seems on the verge of going big. May 22 sees the release of "Free Roll," a comic memoir based mostly on his Las Vegas misadventures. One of them was promoting comedy shows in his own backyard, so he could open for the big names.
He drew 45 people for the first, which included Crapshoot headliner Tig Notaro. It built into a Stanhope show that drew 285 people, which got Tobler evicted from his Green Valley rental.
Tobler moved to Los Angeles in 2012. "I had made it as far as I could in the Vegas scene," he says. "There's great scenes in Denver, Austin, Seattle, Nashville. I would say almost anywhere but Vegas, just because there's so much competition. I think I'm a really good comic, but I'll never be as good as a Cirque show."
Funnier than you think
But here's a surprise. Asked if there's a place for aspiring comedians to get stage time, Stauts says, "There's at least two open mics a night in town now."
He credits the Stratosphere's L.A. Comedy Club for (despite the name) giving locals stage time with the likes of a recent "Roast Battle." And local promoter Jack Slammy is a champion for the bar scene. "Even though the venue may not be consistent, his name is. He's a driving force for keeping comedy going for us local guys," Stauts says.
One sign of health is this weekend's launch of the second "Comedy Kumite" tournament at Mulligan's Landing, 2851 N. Rancho Drive. It offers a $1,000 cash prize and KOMP-FM, 92.3, exposure from morning personality Graig Salerno, who organizes it.
"The scene keeps growing," Stauts says. "It will ebb and flow like that. But every time it gets smaller, it doesn't get as small as it used to be. It's a slow growth."
The Crapshoot festival will include the Local Comic Showcase hosted by Chris Porter on May 19 in the Zappo's building. Festival organizer Paul Chamberlain says he got some blowback for not supporting local comedians, so he gave them "an olive branch but also some rope" to perform in front of the agents and talent scouts he says will be at the festival as "secret shoppers."
"I've told the local guys, 'You know what? This is your shot. Fill that room. Activate your community," Chamberlain says.
Contact Mike Weatherford at mweatherford@reviewjournal.com or 702-383-0288. Follow @Mikeweatherford on Twitter.