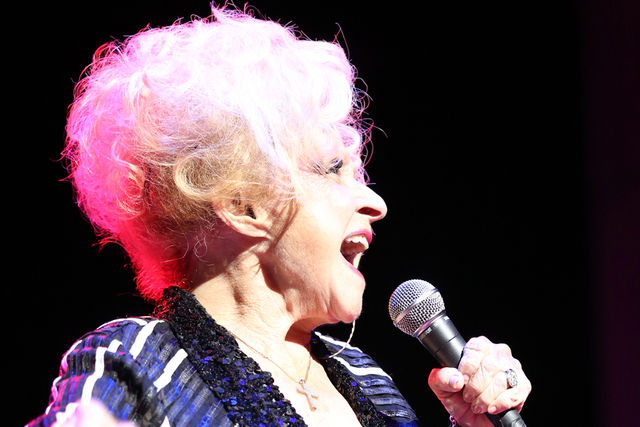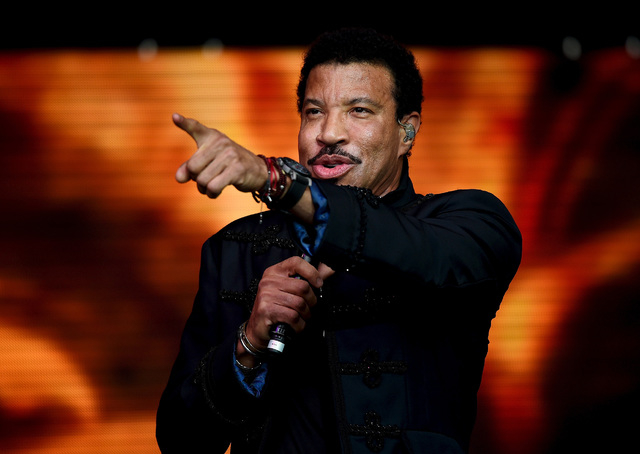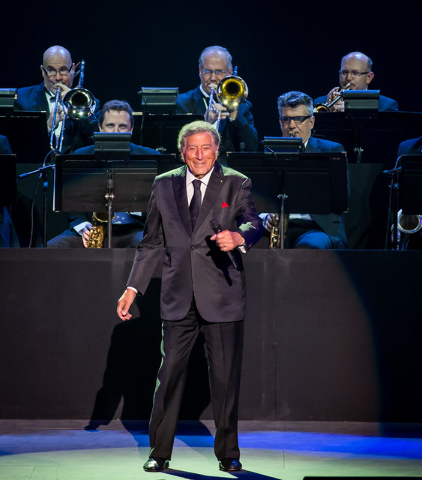 It took Las Vegas so long to get past its behind-the-times years, maybe it's why we don't talk enough about them now.
Lionel Richie admits his long-delayed commitment to Las Vegas had much to do with what he called the city's "lull" of the late '70s and '80s, which coincided with the peak of the Commodores and his solo hits. "It was kind of the end of the career if you go to Vegas," he recalled.
But lately, the definition of "end" has been challenged.
It's great, and even essential, that Selena Gomez and Daddy Yankee were in town this weekend. But it would be a shame if it goes unnoticed that Brenda Lee is due at the Golden Nugget on Friday, marking 60 years since she first played Las Vegas.
This is a bragging right few others will be able to touch. For one thing, Lee celebrated her 12th birthday when she was part of a Christmas-themed show at the Flamingo in 1956.
To get even close to this milestone, you have to have been the right age at the right time. Old enough to play Las Vegas when it started to explode. Young enough to still be around.
Lee's return comes the weekend before the Power of Love 20th anniversary gala, celebrating Tony Bennett's 90th birthday (which won't be until Aug. 3).
Bennett first played Las Vegas in October 1960, when he was 34. So, to tie Lee's record he will have to do a show here in 2020, the year he will turn 94. I'm rooting for him. But Lee is 71, so you see the competitive edge a child star has.
Likewise with Don Rickles, who turns 90 Sunday. (Happy birthday, you hockey puck!) Rickles has a unique honor of having played Las Vegas every year (as far as anyone can tell) since this month in 1959. Lee can't claim that, but Rickles still has three more years to get to 60.
Lee remembers, "I could not walk through the casinos, I had to go through the kitchen. They used to have the little bungalows out back and I could walk through the kitchen and go right to my bungalow. And I did the same thing to get to the stage to come back and do my show. I really never knew what the casinos looked like."
Wayne Newton was older, 17, when he and his brother first started playing lounges on Fremont Street. But he still wasn't 21, so he, too, had to go through the kitchen. Newton is 74 now and has three more years until he can join the 60-year club in 2019.
Who is in the club now? As far as I know, it's only Jerry Lewis, who played the Flamingo with Dean Martin in 1948 and so is much closer to a 70-year milestone now.
Marty Allen will get there next year, 60 years after he and singer Steve Rossi were teamed by Nat King Cole. And remember, I'm only counting those who keep doing shows here. So even though Vic Damone played the Flamingo in 1949 and he's still around, to my knowledge he didn't sing here in 2009 or any year since to claim his prize.
Is there a point to any of this trivia? Maybe this: While it's great to have a few of these sentimental favorites to cheer on, it wouldn't be if we had too many of them.
In other words, it wasn't always unfair to call Las Vegas an elephant's graveyard for past-their-prime entertainers. And you see what happened when the city realigned itself to appeal to the children and grandchildren of its '50s-era customers.
I noted on the phone with Lee, there have been cases where you wondered if some veteran performers were still doing it for us, or themselves.
"A lot of times you hear these horror stories about artists not taking care of their money and maybe out there having to work," she agreed. "And then there are the old horses like Mel (Tillis) and Willie (Nelson); the work is their life. That's what they love to do. And they're going to do it. It just depends."
Speaking for herself, "I love what I do, and as long as I'm able to do it with the bar that I've set for myself, then I will continue. When that no longer continues to be, then I won't do it. And nobody will have to tell me, I will know it myself."
The roots rocker once known as "Little Miss Dynamite" says she is still "almost as known for my energetic stage presence as for my voice. That kind of all goes together. And I think when that ceases to be, and I can no longer do that, then I won't. I would be missing something in my art. That's just who I am. I'm not a stool-sitter. I just get out there and give it my all, and when I can't do that anymore, nobody has to tell me it's time to stop." …
"Twisted Vegas" called it quits at the Westgate Las Vegas last week, which won't surprise many of the locals who were there for its opening night in late February.
Often I feel like the lone curmudgeon at these things. But this time, local media and marketing folk seemed to really, really hate this show, while I thought it was a promising concept that could become a good show if given time.
The idea was to gently spoof Las Vegas, with the spoof giving context to variety numbers based in our collective tourist experiences, from zip lines to spas. But the lesson learned is that you have to be at least as valid as all those things you're spoofing, or else you just remind people of what they could be doing instead.
Creator and star Alex Goude will return to his native France to open "Timeo," a show that blends circus acts with a narrative (much as Cirque du Soleil is attempting on Broadway with the new "Paramour"). He also will produce fellow Frenchman Xavier Mortimer's magic show, "Xavier Mortimer's Magical Dream," in the Sin City Theater at Planet Hollywood this summer.
Read more from Mike Weatherford at reviewjournal.com. Contact him at mweatherford@reviewjournal.com and follow @Mikeweatherford on Twitter.