Ricky Martin's new show brings director Jamie King 'full circle'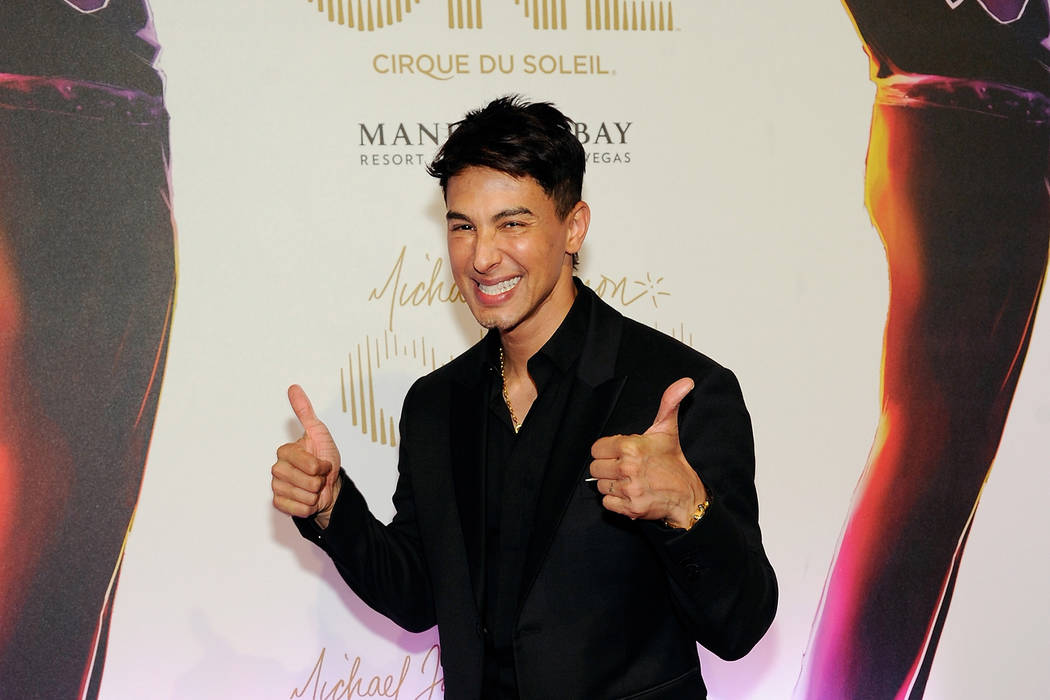 'I won't rest until I have at least 10 shows on the Strip. How about that?" Jamie King says with a laugh.
For now he will have to settle for two. At least on the nights Ricky Martin is in town with his "All In" showcase, which opened Wednesday at the Park Theater.
King also directs Cirque du Soleil's "Michael Jackson One" at Mandalay Bay. But his long history with both Martin and Las Vegas makes King the nexus for the back-and-forth influence that Las Vegas spectacle and touring pop stars had on one another before they completed a merger.
The new collaboration with Martin is "a full-circle journey," King says. Las Vegas "feels like a second home because of these two shows. To me, it's the ultimate playground for creating shows. Anything is possible."
The English-speaking world first went crazy for Martin in 1999 with "Livin' La Vida Loca," and King directed that tour. As a dancer, King had toured with Michael Jackson before Prince recruited him to choreograph a 1993 American Music Awards performance. Madonna was in the audience, and King's career was off and running.
The "Loca" tour so blew the minds of Mandalay Bay executives, they signed a deal with Martin's manager and hired King to helm the production show "Storm," positioned as "a Ricky Martin show without Ricky Martin."
But without Ricky Martin, the show also lacked an obvious focal point. It was a big, loud and colorful mess and lasted only a year and a half.
But in 2001, that wasn't entirely the fault of "Storm."
In the 1990s, pop stars such as Paula Abdul and Janet Jackson started "borrowing" the visual aesthetic of an emerging Cirque du Soleil. As Cirque conquered the Strip with more and more shows, it became harder to tell where "Zumanity" left off and a Madonna tour began.
The 2000s saw Las Vegas struggle to answer the question of whether the production show could be updated. Could the spectacles that made the city synonymous with showgirls — from "Lido de Paris" to "Jubilee" — borrow enough from pop concerts to remain relevant?
It took until "Jubilee" closed last year to get the final answer: No.
Now, as King notes, "There's no show without an actual star's name. The Michael Jackson show is "the closest, because Michael's not in it," but his music and video presence still provide the organizing thread.
The irony now is that beyond "Vegas! The Show" — the city's tribute to itself — it's up the city's new resident stars to continue the tradition of old-Vegas spectacle.
Martin's showcase could have been more like a straight-up concert. But King says that thanks to his work for Cirque, "We decided very early on we wanted to do a combination hybrid of theater meets rock show. There's never a time when you're not being entertained by something," he says of a vehicle "constantly moving, constantly evolving, constantly growing. To me, that's a true representation of who Ricky is."
When Britney Spears does her Tarzan swing from a giant tree, it's as close to "Jubilee" as Las Vegas has left. Jennifer Lopez's "All I Have" will remind older viewers of diva showcases for the likes of Ann-Margret. And now, Martin pays tribute to Las Vegas greats such as Elvis Presley and Frank Sinatra.
"We come out strong with the 'Viva Vegas' section. You'll definitely see and feel a nod to the greats of the past," King says. The segment is "really a nod to Vegas, all about the greatest entertainers of all time, and male entertainers who have graced the Vegas stages."
"But really," he adds, "it's to show, for me as a director, that Ricky can do anything. He's a triple threat. He can act, he can sing, he can dance."
That's another Las Vegas tradition. And in a time of uncertainty for traditional entertainment on the Strip, a little consolidation surely can't hurt.
Contact Mike Weatherford at mweatherford@reviewjournal.com or 702-383-0288. Follow @Mikeweatherford on Twitter.
King of Pop
Whether it was a one-night stand or a permanent stretch, Las Vegas has seen a lot of Jamie King's work.
– Ricky Martin, "Livin' La Vida Loca Tour," Mandalay Bay Events Center, 1999 and 2000.
– "Storm," Mandalay Bay, 2001-02
– Madonna, "Re-Invention World Tour," MGM Grand Garden, June 2004.
– Madonna, "Confessions Tour," MGM Grand Garden, May 2006.
– Madonna, "Sticky & Sweet Tour," MGM Grand Garden, November 2008
– Britney Spears, "Femme Fatale Tour," MGM Grand Garden, June 2011
– Rihanna, Loud Tour, Mandalay Bay Events Center, July 2011
– "Michael Jackson One," Mandalay Bay, May 2013-present