Route 91 coming to Vegas, but what is it?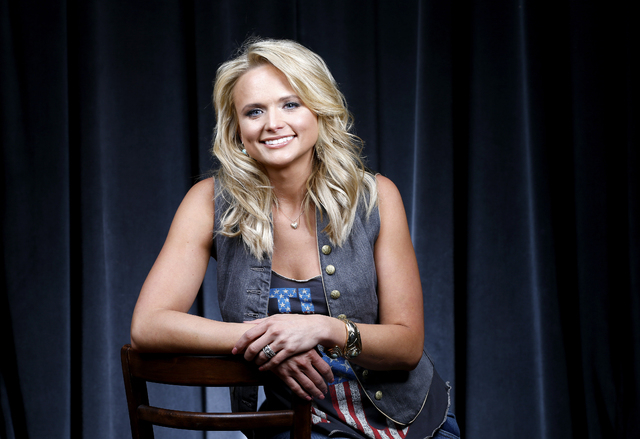 October sure is getting crowded, but country fans looking to find a lot of stars in one place won't have to skip Christmas parties or wait for the Academy of Country Music Awards to come back from Texas in 2016.
Ticket sales begin Friday for "Route 91 Harvest," an Oct. 3-5 festival in the lot actually called The Lot, across Las Vegas Boulevard from the Luxor and Mandalay Bay. Headliners include Jason Aldean, Miranda Lambert, Blake Shelton, Dierks Bentley and Brantley Gilbert.
But what's with the name?
"It just struck me that it's a cool name," says organizer Brian O'Connell, president of country touring for concert promoter Live Nation. Before casinos arrived to develop Las Vegas Boulevard into the Strip, the lonesome road's official designation was Route 91.
"Nobody knew it. And that's what I love about it," O'Connell says. "You can always discover something new right in front of you. Something old has become something new."
Michael Green, associate professor of history at the University of Nevada, Las Vegas, agrees the designation faded as the road became better known as "the L.A. Highway" when casinos sprouted along it in the 1950s.
But some did call it Highway 91, he adds, citing Guy McAfee changing the name of the Pair O' Dice to the 91 Club in 1938.
By any name, O'Connell hopes to brand the name as he has with the Faster Horses Festival in Michigan and Watershed in central Washington.
"There is more to it than a stage in a parking lot with a bunch of bands," he says.
O'Connell sits on of the Academy of Country Music's board of directors, but says the festival's arrival this year is coincidental to next year's awards show and peripheral events ditching Las Vegas for Cowboys Stadium in Texas.
And he didn't seem concerned about another outdoor festival, Life Is Beautiful, trying to share the same October weather just three weekends later. "We're singularly country and we're going to drive that point home."
Promoters will emphasize that the festival offers full sets with full production, despite the outdoor setting. The Lot also will host a Sept. 27 Kings of Leon concert originally slated for the MGM Grand Garden arena.
Asked about the sudden interest in an outdoor lot when four sports arenas and the Live Nation-booked Axis theater at Planet Hollywood lie within a few miles, O'Connell cited "an opportunity with this piece of property in a town that does major event after major event."
As MGM Resorts kept improving the site, "I finally saw the vision of what they had in mind to use this incredibly valuable piece of real estate."
The festival is likely another nail in the decline of peripheral events surrounding the National Finals Rodeo in December. While casinos once rushed to book top-flight country singers, the past few years have seen that taper down more to dance bands and country-friendly comedians.
"That has as much to do with the touring calendar as anything," O'Connell says. The Country Music Association Awards in early November mark the "unofficial end of the touring season."
Whatever happens the rest of the year, fans should leave October open for Route 91. "If (this year) is a one-off, that means something's gone terribly wrong," O'Connell says.
Tickets start at $169 and go on sale at 10 a.m. Friday. For more information, go to www.rt91harvest.com.
Contact reporter Mike Weatherford at mweatherford@reviewjournal.com or 702-383-0288.