To see 'Soul Train' dancers, you'll need a remote, not a ticket
November 9, 2013 - 7:33 am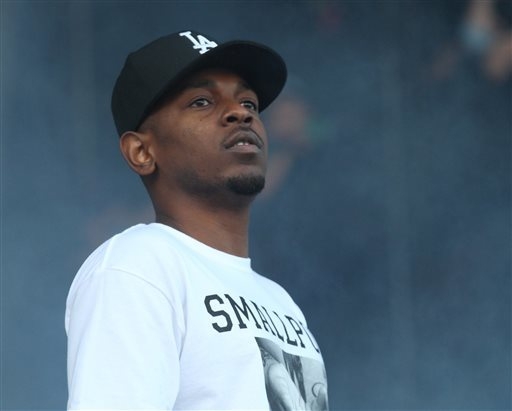 This year's "Soul Train Awards" will originate from Las Vegas for the second year in a row, but most locals will watch the show where they are used to seeing it: on TV.
The awards will tape at the Orleans Arena on Friday, but no tickets are for sale. The 4,700 seats will go to contest winners and those in the music industry.
But, like Miss America, the Academy of Country Music Awards and Latin Grammys (coming up Nov. 21), executive producer Bart Phillips says Las Vegas gave a big boost to the show when it moved from Atlanta to Planet Hollywood Resort in 2012.
"Some of the things we did really opened up the numbers and brought a lot more viewers," Phillips says of field sketches such as host Cedric the Entertainer visiting "Absinthe."
"This year we take it to a whole other level with some of the involvement," including a collaboration with Cirque du Soleil's "Michael Jackson One."
The move to The Orleans was necessitated by Planet Hollywood remodeling its concert hall to prepare for Britney Spears' residency. Phillips says the new venue will generate more focus on red-carpet activity, with Wendy Williams hosting. "We have so much room in that big parking lot."
The awards, hosted by Anthony Anderson, will be recorded live to tape, but won't air on cable networks BET and Centric until Dec. 1. Phillips says there are logistic and strategic reasons for that.
"It would be nice if it was live, but at the same time having a live show on the Sunday after Thanksgiving is quite a task in itself," he says.
Besides, Dec. 1 is a good night for shows that appeal to extended families, and that's when fans are used to seeing the awards.
"There's at least 3 million people that always look for it that Sunday after Thanksgiving," Phillips says.
Kendrick Lamar leads this year's nominations, with performers and presenters including Chaka Khan, Jennifer Hudson and Las Vegas' own Gladys Knight.
The TV dance competition craze has "really given extra life to 'Soul Train.' The dancers have always been the star. There's 15 'Soul Train' dancers on our show," Phillips says. …
After last week's accident involving a "Wheel of Death" acrobat said to be Junior Delgado (the company would not confirm the name), Cirque du Soleil's "Zarkana" replaced the act with one involving aerial artists on straps.
"The change made for Zarkana is not at all related to any safety issues," Cirque spokeswoman Renee-Claude Menard says. "We are replacing the act because it is performed by very highly skilled and rare artists that have been performing these acts from generation to generation. The artist cannot be replaced instantly."
So the replacement will be in for the duration of the performer's recovery, which could take "a few months," she said.
The change does not affect the similar "Wheel of Death" in Cirque's "Ka," because the artist slipped, and the mechanics of the apparatus aren't under suspicion. …
It has been a good week for producer Ross Mollison's Spiegelworld. The Cosmopolitan of Las Vegas confirmed that his "Vegas Nocturne" will anchor the new hybrid show-club called Rose.Rabbit.Lie starting Dec. 30. The interactive show is described as "unscripted" and will run three times a night, at 8 and 10 p.m. and "late night."
And Caesars Entertainment Corp. said that Spiegelworld's "Absinthe" has extended its lease in a pavilion in front of Caesars Palace through 2016.
More of a pleasant surprise is that "Million Dollar Quartet" will hang on for another year at Harrah's. Despite the quality of the rockabilly show based on the 1950s history of Sun Records, the musical is said to have struggled to sell tickets since it opened in February.
"Quartet" tickets are now on sale through May 4. …
A dirty little secret? Carlos Oscar is a clean comic. "It's kind of a throwback. Nobody does stand-up that is totally clean but high energy," explains the comedian who has slipped into the lineup of the LVH's Shimmer Cabaret as a long-form stand-up.
Oscar and a cappella group Mo5aic share the same manager in Landon Balding, who books them on cruise ships and private corporate gigs.
Sharing the 8:30 p.m. time slot makes it feasible, as Oscar explains, "to provide two very different types of shows, working around our different schedules until we see where this goes."
Oscar performs today and Friday, then returns for another batch of shows Nov. 20.
Contact reporter Mike Weatherford at mweatherford@reviewjournal.com or 702-383-0288.