Cafe Americano
Littleneck clams are stewed with a trio of potatoes in a New England-style bacon-herb broth and served in a sourdough bowl, $22.
Caesars Palace, 702-650-5921, cafeamericanovegas.com
Anthony's Prime Steak & Seafood
Anthony's simmers quahog clams with potatoes, sweet onion and cream, and serves it with Parmesan crostini, $11.
M Resort, 702-797-1000, themresort.com
Lakeside
From the vegan menu at Lakeside, Smoked Wild Mushroom Chowder is made with cashew cream, smoked wild mushrooms, potatoes and Old Bay-spiced oyster crackers, $15.
Wynn Las Vegas, 702-770-3310, wynnlasvegas.com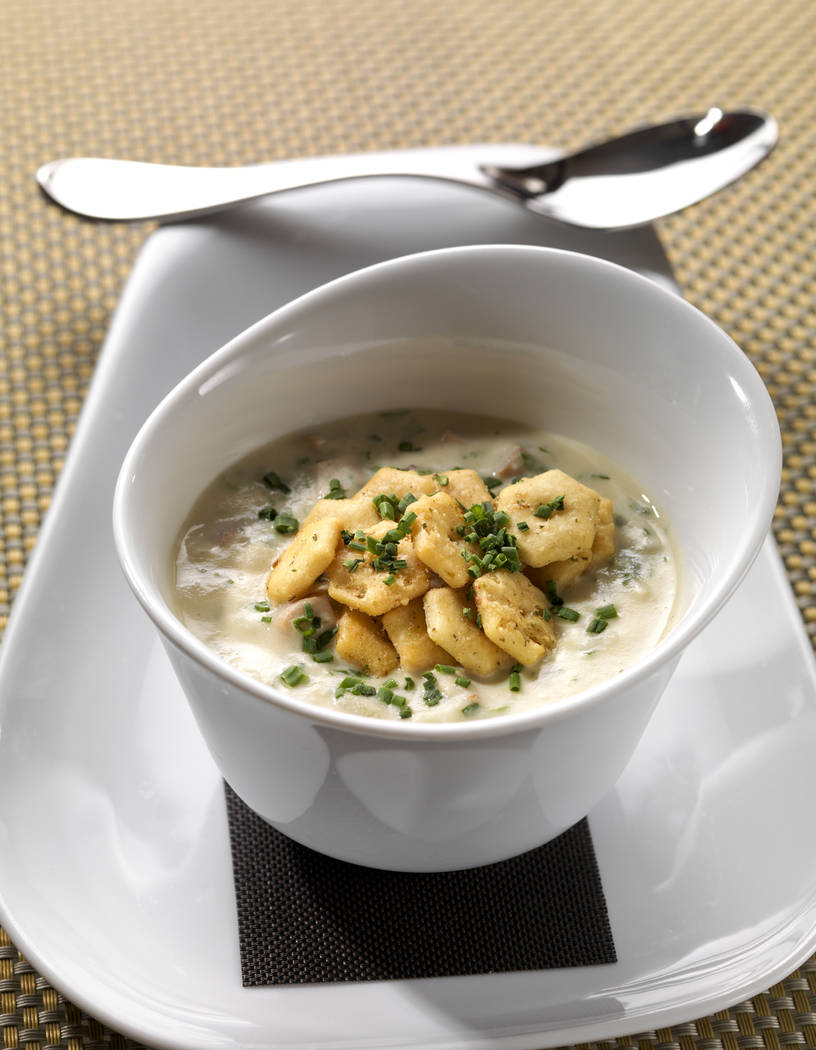 DW Bistro
DW's Southwestern corn chowder is garnished with jalapeno bacon, lime crema, smoked paprika and micro-cilantro, $8.
The Gramercy, 9275 W. Russell Road, 702-527-5200, dwbistro.com
The Oyster Bar
The Oyster Bar's New England-style clam chowder is a creamy concoction of peppers, onions and potatoes flavored with herbs, $5.99 for a cup, $8.99 for a bowl.
Santa Fe Station, 4949 N. Rancho Drive, 702-658-4900, santafestation.sclv.com