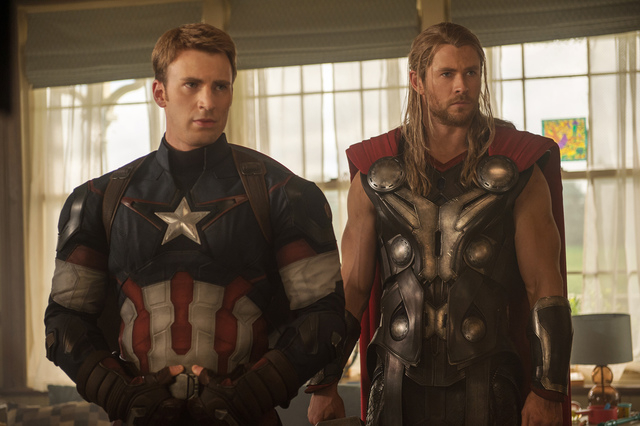 LOS ANGELES — Marvel has released the final trailer for its next installment in the "Avengers" franchise, "The Avengers: Age of Ultron," set to bow May 1.
Robert Downey Jr., Chris Hemsworth, Chris Evans, Scarlett Johansson, Mark Ruffalo and Jeremy Renner return to their super roles, with James Spader joining the cast as the villain Ultron.
Elizabeth Olsen and Aaron Taylor-Johnson also appear as the Scarlet Witch and Quicksilver. Joss Whedon is back in the director's chair for the new blockbuster.
The latest trailer raises the bar on what to expect in terms of action with plenty of scenes involving the whole team going up against Ultron as he attempts to "tear them apart … from the inside."