Here's the first teaser poster for the next Bond film
March 17, 2015 - 12:54 pm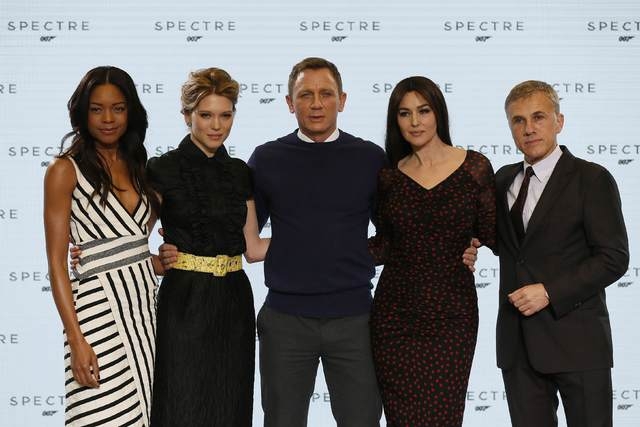 The official teaser poster for the next James Bond film, "Spectre," was released Tuesday.
It's a bit … underwhelming.
The poster features Daniel Craig's Bond in a black turtleneck with a gun against a gray background.
That's it.
Aren't these things supposed to be exciting?
This was a teaser poster for Craig in "Casino Royale," this was for "Quantum of Solace," and this was a teaser poster for the third installment, "Skyfall."
But this first "Spectre" poster unfortunately doesn't provide any details beyond Craig's return as 007.
We can hope the trailer provides a little more hype that this lackluster poster failed to do.
"Spectre" also will star Christoph Waltz as Franz Oberhauser and is scheduled for release on Nov. 6.
Contact Kristen DeSilva at 702-477-3895 or kdesilva@reviewjournal.com. Find her on Twitter: @kristendesilva