Latin Grammy awards show finds its match in broadcasting from Vegas
November 15, 2013 - 11:16 am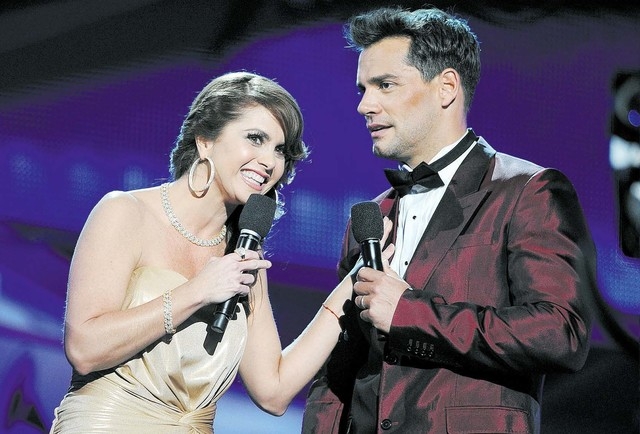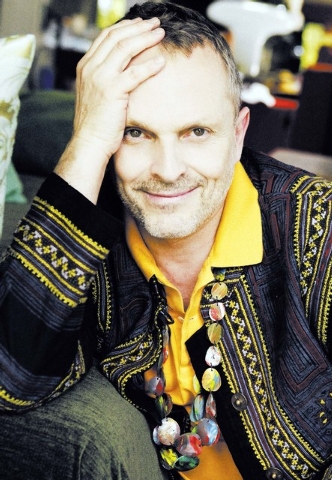 T he Latin Grammys dated around as a youngster, but then settled down with Las Vegas and remains loyal.
The awards show returns to the Mandalay Bay Events Center on Thursday for its fifth consecutive year and sixth overall. "Obviously we think Las Vegas is a great place to produce it and we're glad to do it from there," says Alberto Ciurana, Univision's president of programming and content.
Last year's awards drew more than 11 million U.S. viewers, compared with about 13 million for the Academy of Country Music Awards on CBS, which also originate from Las Vegas.
Tickets to the 5 p.m. live event were expected to be sold out barring last-minute releases from Univision or the Latin Recording Academy; Las Vegas television viewers will see it delayed for the West Coast at 8 p.m. About 45 percent of the total tickets were put on sale to the general public, but sold in less than a week.
The Latin Grammys launched in 2000, and were held in Los Angeles the first three years. The broadcast also has originated from New York, Houston and Miami, but seems to have found its home at Mandalay Bay, where it has settled since 2009.
Gabriel Abaroa, president of the Latin Recording Academy, calls those early years "a touring experiment." Las Vegas "received us with an open-arm policy where politics were put aside," he explains by email. "It was all about the Latin music awards and we found the magic of attracting Hispanics from all the corners of the world into a city that provides additional entertainment."
And in return, the annual event offers Las Vegas attendees who are "international, mostly business people that are finding the Latin Grammy events as a venue to promote culture, diversity and business," Abaroa says. "They enjoy upscale restaurants, high-rolling gambling and top-notch accommodations. … Reflecting our constituency, our show has an international impact."
Ciurana says he fielded rival offers "even this year" from other U.S. cities, but "we continue to think that Las Vegas is the best place to do it.
"You have a very important Hispanic community there, which is very important," he adds. "We are very community oriented."
And, similar to the experience of the ACM producers, Ciurana says artists seldom need their arms twisted.
"When we call them and say, 'Hey, listen, we're going to do this from Las Vegas,' they really like to go there. Besides the reach they will get not only in the United States but internationally, they like personally to go to Las Vegas. They feel very comfortable going to Las Vegas."
Lucero, the singer-actress who has become the show's perennial hostess, says she is "very honored to be part of this Latin artistic world that is growing day by day."
The 44-year-old entertainer has "been in this business since I was a little kid. But the live broadcast still generates "a little nervousness, a little adrenaline," she says. "I always feel butterflies in my tummy."
The challenge is "to show you're having fun and at the same time in control of the situation," she says. Even though long rehearsals go into the three-hour broadcast, "you have to be aware and always alert that maybe something changes or something goes wrong and you have to take advantage of it."
Las Vegas goes all in to attract Mexican visitors twice a year, for Mexican Independence Day in September and Cinco de Mayo. But the Latin Grammys show reaches the larger Spanish-speaking world. Puerto Rican-American singer Draco Rosa competes for record of the year ("Mas y Mas" with Ricky Martin) against Columbian singer Carlos Vives and Spain's Pablo Alboran.
The nominees even include the occasional U.S. artist who records in Spanish. This year, Natalie Cole's "En Espanol" is nominated for album of the year.
"What we truly offer is a platform to build brand and personalities," Abaroa says of the broadcast viewership he estimates at more than 100 million worldwide in 85 countries.
In its early years, the Latin Grammys were broadcast in English on CBS. But ratings mutliplied when it switched to Univision as a Spanish-language broadcast.
Univision has original content 365 days a year, much of it coming from the Mexican soap operas, or telenovas, produced by Mexican broadcasting powerhouse Televisa.
Incorporating telenova stars into the Grammy broadcast has contributed to the awards ratings surge, even as Latin recordings battle with the rest of the music industry to sustain sales, Ciurana says.
Miguel Bose is this year's Latin Recording Academy Person of the Year. Martin, Juanes and Laura Pausini will team up to pay tribute to him.
Other scheduled performance highlights are Banda Carnival paired with Calibre 50, and Alejandro Sanz with 29 students from Berklee College of Music. Other performers and presenters include Marc Anthony, Jesse &Joy, Natalia Lafourcade, Omar Chaparro, Ninel Conde, Ximena Navarrate, Ivan Sanchez, Blanca Soto, Mayrin Villanueva and David Zepeda.
Contact Mike Weatherford at mweatherford@reviewjournal.com or 702-383-0288.
Preview
Latin Grammy Awards
5 p.m. Thursday (8 p.m. on KINC-TV, Channel 15)
Mandalay Bay Events Center, 3950 Las Vegas Blvd. South
$50-$600 (702-632-7580)