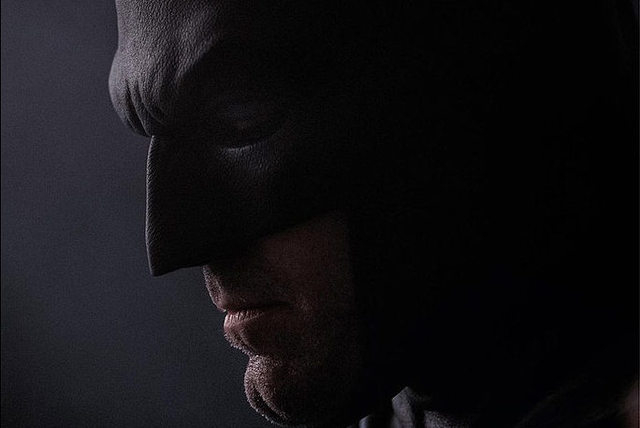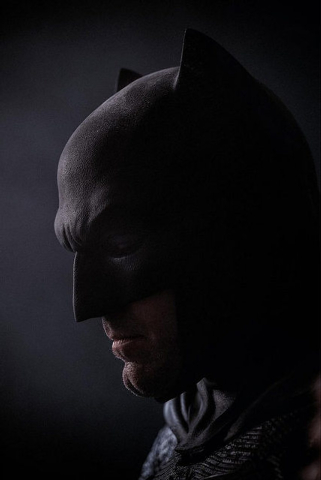 The team behind "Batman v Superman: Dawn of Justice" has released a new picture of the caped crusader.
A close-up of Ben Affleck's profile beneath the famous mask hit the Internet this week, and many previous skeptics are very excited about what they're seeing.
"Wow, the Internet has flipped entirely. That makes me so happy!" as a fan commented on a popular movie message board.
The new picture, which resembles the Batman of one of the most popular Dark Knight graphic novels, "The Dark Knight Returns," reveals what Batman fans have been wanting to see on screen since Burton's 1989 film. The shorter ears, Affleck's prominent chin and rumors of a two-toned, battered bat suit suggest audiences will finally see a Batman lifted from the pages of the comic books.
Personally, I'm among those excited by the latest image, but as I've mentioned several times on the Flix Junkies podcast, I've never questioned Zack Snyder's ability to capture the appropriate visuals. Snyder was responsible for "Watchmen" and "Man of Steel," two films that had a tremendous amount of potential but suffered from pacing issues and pretty weak character development. Add to that the bizarre casting of Jesse Eisenberg as Lex Luthor and the fact that no one suggested a new title for this film, and I'm still only cautiously optimistic about this project. But who am I kidding? If they were selling advanced tickets, they'd already have my money.
Here's hoping for an amazing summer of 2016.