Nevada's favorite music artist is … Ciara?
February 26, 2014 - 1:19 pm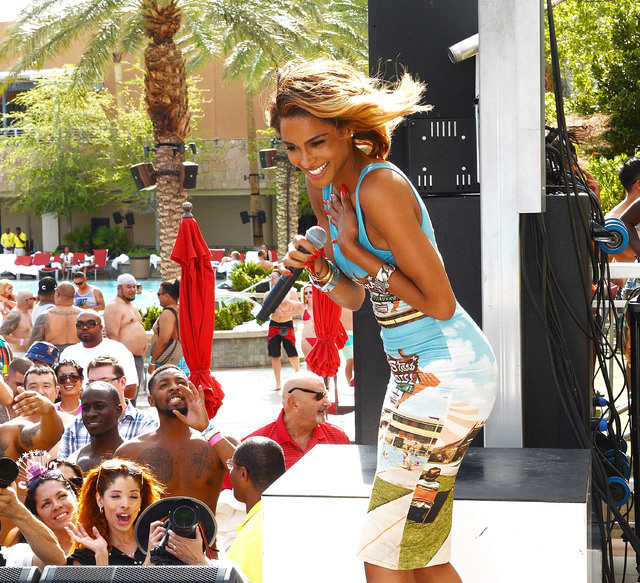 It's no surprise that people in different parts of the country have different music tastes, but a new study on listening preferences suggests some interesting findings on which music artist is favored in each state.
And Nevada's favorite is apparently Ciara. Wait, who?
Ciara, is an artist known for R&B, hip hop, pop and dance music, and is also a dancer, fashion model and an actress.
According to iTunes, Ciara's top three tracks include "Goodies" from her debut album in 2004, "Body Party" and "I'm Out (feat. Nicki Minaj)" from her self-titled album she released most recently in May 2013. Her acting roles include parts in the movies "That's My Boy," Mama I Want to Sing" and "All You've Got."
To determine the state-by-state listening preferences, Paul Lamere, the Music Machinery blogger who conducted the study, used data from about a quarter million of his clients, primarily the zip code that was associated with their account. He then aggregated them into state, regional and United States to determine the final state-by-state results.
Business Insider noted in an article that the results don't highlight which artist is the most listened to in each state, but instead, an artist or band that has an unusual amount of high support in the state.
Perhaps the most accurate listening preferences in the study included Texas with George Strait, Montana with Tim McGraw and New Jersey with Bruce Springsteen as the distinctive artist. And some surprising ones included Tennessee with Juicy J, a rap artist, highlighted as the most distinctive artist in the state.
Rhode Island loves Nirvana, Maine favors R.E.M. and The Grateful Dead tops the list in New Hampshire even though neither band has made any new music in years.
Lamere also created an app that you can play around with to see what the listening preferences of different regions are, and even compare the listening preferences of one state to another.
In past music studies, Lamere has also determined listening preferences by both gender and age.