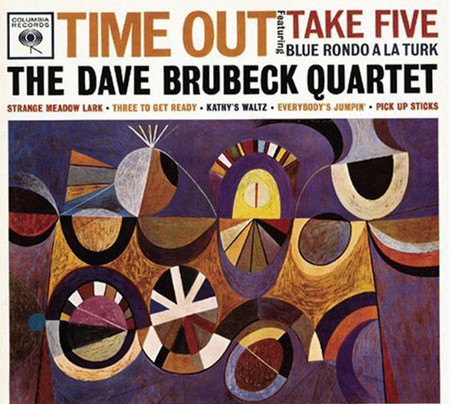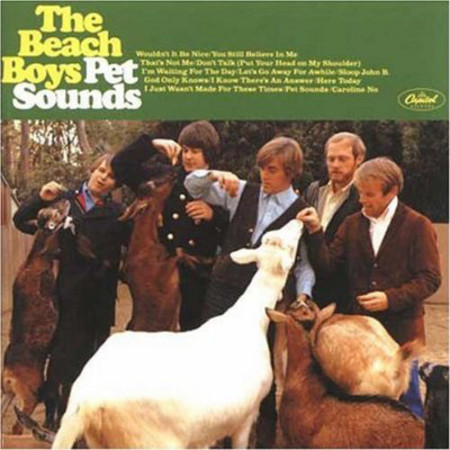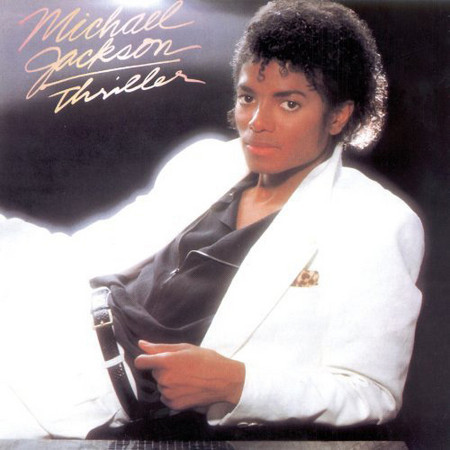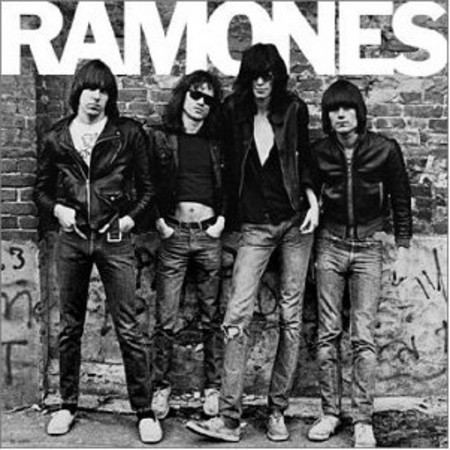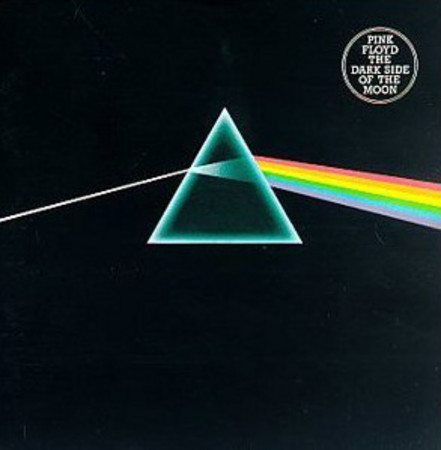 It's a simple question, batted around whenever music lovers gather: Which albums were the game-changers, the ones that, either personally or in a wider, more objective sense, altered the course of music in whatever way one might deem important?
We put that deceptively simple question to a chorus of Southern Nevada music lovers. Here are their answers.
Or, more accurately, here are some of their answers. It's amazing how talking about one album leads into another, and then another, and then another …
But our space is limited, so we offer this far-from-comprehensive list. What we offer isn't definitive, either, so feel free to add to it or subtract from it, discuss it, even argue about it.
MAHLER'S SYMPHONY NO. 2, CONDUCTED BY OTTO KLEMPERER (1963)
Hal Weller, founding music director and conductor laureate of the Las Vegas Philharmonic, became acquainted with Mahler's second in his teens, while attending arts camp. And, he admits, "It didn't do a darned thing for me."
But years later, when he was about 25, Weller heard Klemperer's recording of the "Resurrection" symphony and discovered "a whole new musical landscape."
"It was so sonically graphic and (created) almost a visual landscape," Weller explains.
"TIME OUT" BY THE DAVE BRUBECK QUARTET (1959)
In the world of jazz, Kim Linzy, music director and morning host at KUNV-FM 91.5, cites as a game changer "Time Out" by The Dave Brubeck Quartet.
The album's most memorable — and, for the time, atypical — cut, "Take Five," was written by saxophonist and San Francisco native Paul Desmond. And that, Linzy says, qualifies "Time Out" as a prime, game-changing example of the school of jazz known as "West Coast cool."
"IMAGINE" BY JOHN LENNON (1971)
John Lennon's "Imagine" LP "very much influenced my views on love, hate, war, peace, politics," says Dennis Mitchell, host of the syndicated "Dennis Mitchell's Breakfast with the Beatles," which airs locally at 10 a.m. Saturdays on KMZQ-AM, and the Internet radio webcast www.963ClassicRock.com.
"That album seemed to have everything," Mitchell says. "It changed my life. And I would argue that it had that effect on a lot of people."
"AJA" BY STEELY DAN (1977)
Flo Rogers, president and general manager of Nevada Public Radio and KNPR-FM, 88.9, recalls that, during her teenage years in Great Britain, "there were incredibly exciting things going on — punk and new wave."
But, when her brother got a cassette of Steely Dan's "Aja," she found herself "mesmerized by the jazzy sounds, the sheer length of the track and the oblique lyrics."
"Now, whether or not ("Aja" is ) really a landmark in terms of pop music or rock music, I don't know," she adds. "Did it cause a cultural sea change the way the Sex Pistols did? Probably not. But does it represent the pinnacle of a certain kind of craftsmanship and lyricism? I think it does."
"THE CHICAGO TRANSIT AUTHORITY" (1969)
Beth Lano, KNPR-FM, 88.9 announcer and French horn player with the Las Vegas Philharmonic and "Phantom — The Las Vegas Spectacular" at The Venetian, calls the first release by the band that would eventually come to be known just as Chicago proof that horn players can rock, too.
"My brother had it, and I hated most of my brother's albums because he was into hard rock and all that other stuff," Lano says. "But this album was so great, and it actually inspired me to become a brass player. Rock music with horns changed my life at an early age."
"PET SOUNDS" BY THE BEACH BOYS (1966)
Timothy Jones, a lecturer at the University of Nevada, Las Vegas who teaches a history of rock and roll class, notes that Beach Boy Brian Wilson's experiment in lavish production would deserve status as a game-changer "just because of the recording process, the detail that went into it."
The multitracking, the overdubbing and the other production innovations employed by Wilson eventually would become common tools of the record producer's trade. "Pet Sounds," Jones says, was significant enough "to impact every artist after that."
"If you ask anybody, they might not be able to pull a single off ('Pet Sounds') that's monumental or anything. But the album itself changed the direction of recording," he says, and the release a year later of the Beatles' "Sgt. Pepper's Lonely Hearts Club Band" — which pushed further the boundaries Wilson had pioneered — "confirmed that."'
"THRILLER" BY MICHAEL JACKSON (1982)
For Dian Diaz, Michael Jackson was a formative influence, although not immediately for his singing.
"Believe it or not, before I got into singing, I was doing all these dance competitions in school to 'Billie Jean' and 'Beat It,' " says Diaz, now in her 11th year headlining at Bellagio's Fontana Lounge.
But Diaz did appreciate Jackson's musical offerings on "Thriller," which saw seven of its songs hit the Billboard Top Ten. And, Diaz notes, Jackson also changed the music video game through the videos created for the album, which included the groundbreaking 14-minute video of the title track.
"It was so exciting to watch," Diaz says. "When it came out, the costumes and the theatrical aspect of that song was over the top."
"RAMONES" BY THE RAMONES (1976)
P Moss, author and owner of the Double Down Saloon and Frankie's Tiki Room, remembers that nobody expected the Ramones' debut album to be anything but a musical trifle.
In an era of stadium rock and disco, the Ramones' collection of stripped-down songs "changed your attitude, because it was lively and fun," Moss says. "And 'fun' really is the operative word. It was fun.
"What the Ramones did was change attitudes: You can go do this, you can go to some crappy club and … pogo dance with some girl and just feel good. It wasn't like rock that was all so serious. This was just plain and simple and fun. And it was important at that time for those reasons."
"ON THE CORNER" BY MILES DAVIS (1972)
David Schwartz, director of the Center for Gaming Research at the University of Nevada, Las Vegas, notes that most Miles Davis fans would choose "Kind of Blue" or something else from Davis' catalog for a list like this.
In fact, he adds, "from that period in the '70s, I know most people would pick 'Bitches Brew' as the more famous one."
But Schwartz considers "On the Corner" the album "where his approach to doing that kind of fusion really crystallized. And just from the second you put that on, it's pretty much nonstop and, I think, a totally new way of doing a jazz album, where there's a different kind of structure."
"THE SHAPE OF PUNK TO COME: A CHIMERICAL BOMBINATION IN 12 BURSTS" BY REFUSED (1998)
Roxie Amoroso, concert promoter and bassist for the band Pigasus, notes "The Shape of Punk to Come …" by the politically minded Swedish hard-core punk band Refused marks a point where the line between hard rock and punk rock "started to get fuzzier."
"They started this breed of hard-core music that was underground for a while and then became what you'd turn on on MTV in mid-2000," she says. "That's what reigned supreme, and it all started with that album."
"DISINTEGRATION" BY THE CURE (1989)
Producer and rap artist David Rosen recalls becoming "addicted" to The Cure's "Disintegration" as a teenager.
"It was out there as far as the music is concerned," he says. "All I really knew was Guns N' Roses, Metallica and Michael Jackson. But (music) wasn't important to me until I heard that album."
"THE DARK SIDE OF THE MOON" BY PINK FLOYD (1973)
James Canfield, artistic director of Nevada Ballet Theatre, calls Pink Floyd's stoner opus "sort of the first seamless" LP he had ever heard.
"You just laid the needle down on side one and just played it through, and it had segues and spoke to me like a symphony," he says.
Much later on, Canfield even choreographed a piece to the album.
"I'd listened to the album my entire life, and finally got to see it come to the stage through my eyes in a ballet I did," he says.
Contact reporter John Przybys at jprzybys@reviewjournal.com or 702-383-0280.
OTHER PICKS
Here are a few other entries on our panel's list of game-changing albums.
"After the Gold Rush" by Neil Young (1970) for easing a generation's existential angst.
"Bivouac" by Jawbreaker (1991) for serving as a harbinger of what would come to be called emo.
"Born to Run" by Bruce Springsteen (1975) for elevating garage rock to operatic heights.
"Debut" by Bjork (1993) for Bjork's almost otherworldly voice and sensibility.
"Enter the Wu-Tang (36 Chambers)" (1993) by Wu-Tang Clan for turning a generation on to hip-hop.
"Giant Steps" by John Coltrane (1960) for influencing anybody who would pick up a saxophone after him.
"Meet the Beatles!" (1964) for creating the template from which all other rock albums would be created.
"Sgt. Pepper's Lonely Hearts Club Band" by the Beatles (1967) for pushing rock 'n' roll's artistic and technological boundaries.
"The Concert for Bangladesh" (1972) for inspiring rock stars to change the world and creating the template for Band Aid, Live Aid and every other benefit to follow.
"West Side Story" (original cast recording, 1957) for introducing Middle America to the brilliance of Leonard Bernstein.
"What's Going On" by Marvin Gaye (1971) for merging Motown with moving social commentary.
WHAT ALBUM CHANGED THE GAME FOR YOU?
Tell us about it in the comments section below.