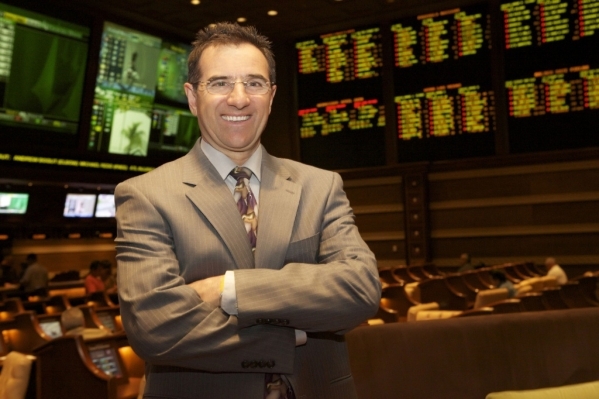 BREAKING — The Jedis and the Rebel Alliance are facing huge odds as 25-to-1 underdogs to defeat the Empire — although those are better odds than Batman's 99-to-1 long shot to kill Superman next year.
In real life, we all know the Empire will eventually fall to the Rebellion in the films, because Disney has movie magic and merchandising to sell.
But since the new "Star Wars" monolith is upon us, I asked Johnny Avello (Wynn hotel's director of race and sports operations): If he lived in the "Star Wars" universe, what odds would he set for the Alliance to oust the Empire?
Answer: If anyone in the Tatooine cantina bet on the Alliance, they'd get 25-to-1 odds and if the Alliance won, those bettors would win $25 for every dollar they bet. If they bet on the Empire and the Empire won, they'd win one dollar for every $25 wager.
"That's how powerful the Empire is right now. The Jedis and the Rebellion just have no chance," Avello said.
In real life on our Earth, obviously, Avello said, "I do believe the Rebellion will overtake the Empire."
But in the "Star Wars" universe, Avello said the Alliance's long-term MVP battle trophy favorite would be new rebel Finn at 3-to-1.
"Bet him now, because his odds are going to drop drastically over the next four years or so," Avello said.
New rebel Rey comes in as a 20-to-1 long shot to win the MVP trophy.
On the Empire side, Kylo Ren is a 1-to-5 favorite to be MVP.
The new movie, "Star Wars: The Force Awakens," is favored to break records for most money earned all-time, and most money grossed in a weekend.
Is there a sports team that correlates with the overpowering odds of the Empire?
"The Patriots would be the Empire," Avello said, adding this caveat: "In sports, there are no teams that win every year, so it's hard to equate" the Empire to a sports team.
Chances for a Rebellion victory would be similar to some team like the Detroit Lions' odds of winning the Super Bowl over time, he explained:
"Sometimes, they get close, but they just can't get the job done."
The more drastic long shot in the movies is Batman. There's a "Batman v Superman: Dawn of Justice" flick coming out in March.
A few weeks ago, Joe Rogan guessed on his podcast that Vegas wouldn't even take odds on that fight, since Batman is human and Superman is basically an insurmountable god whose only weakness is being in the presence of Kryptonite.
So I asked Avello, if he were living in fictional Gotham, what odds would he set for Batman and Superman to win a fight to the death.
Grim math: Superman would be favored 1-to-99 to kill Batman, with a one minute over-under.
"And that's just time for Superman to get to his opponent, and decide how he wanted to take him out," Avello said. "I think he would just destroy him."
But wait! There is hope for Batman if "something crazy" happened.
"Maybe there's a slim chance Superman is old and has got dementia? It's gotta be something very weird that would change that outcome. Or on his way, he meets a girl like Lois Lane and …" you know, she keeps Superman distracted.
"If Batman gets Krytonite," naturally, "the odds change drastically."
In sports betting history, Avello said Batman's chances are similar to Buster Douglas defeating Mike Tyson — which happened.
Future perspective: Batman's odds of beating Superman are better than UNLV's 150-to-1 odds of winning the NCAA basketball tournament.
Again, this is all assuming Avello were the odds maker living in Gotham, or taking bets in the Tatooine cantina.
But, he said, "if I was in that cantina bar, I wouldn't care."
HYPNOTIC 'STAR WARS' LIGHTS
Las Vegas stage hypnotist Marc Savard has been known to put up elaborate lights on his house, but he's outdone himself with a new "Star Wars" spectacle.
As you can see on his YouTube page, two trees light up to the sound of lightsabers, followed by the whole house and yard lighting up in sync with the original "Star Wars" theme song.
"Merry Sith-mas from a Star Wars family to you and yours and may the force be with you," Savard writes on YouTube.
If you go see this free show, 1420 E. Robindale Road, you can either listen live or in your car on 101.3 FM. The "Star Wars" bit is just one part of a 97-minute set of songs, including recent hits and Christmas tunes. It runs from 5 to 11 p.m. seven days a week until New Year's Day. Savard personally programmed each light and sound moment.
The video was shot via hover drone. Those are the drones you're looking for.
Doug Elfman can be reached at delfman@reviewjournal.com. He blogs at reviewjournal.com/elfman. On Twitter: @VegasAnonymous