Tony Bennett celebrates 90 years in style — PHOTOS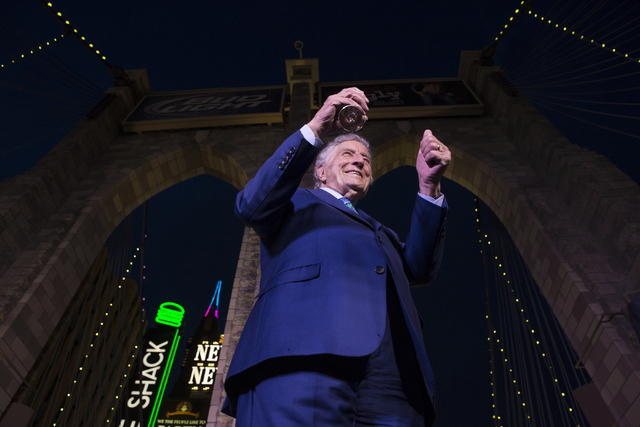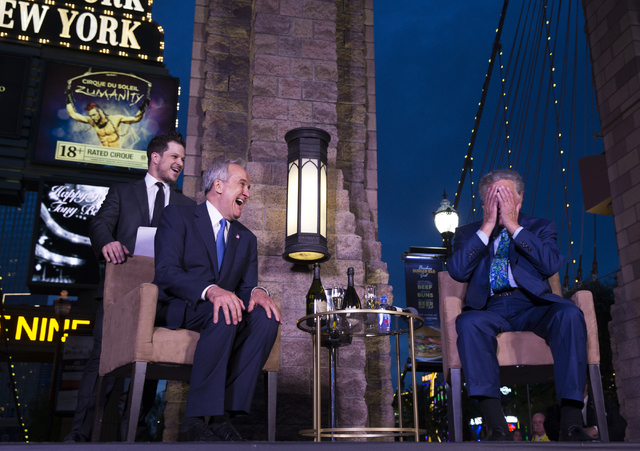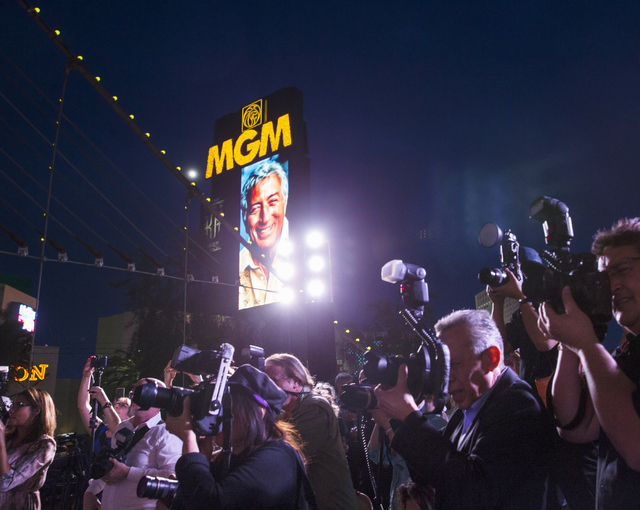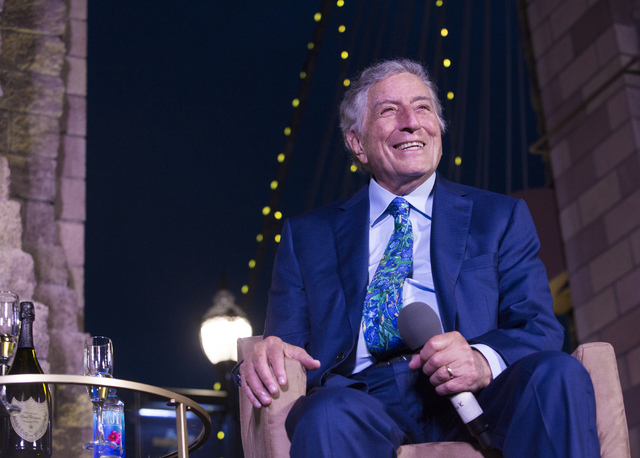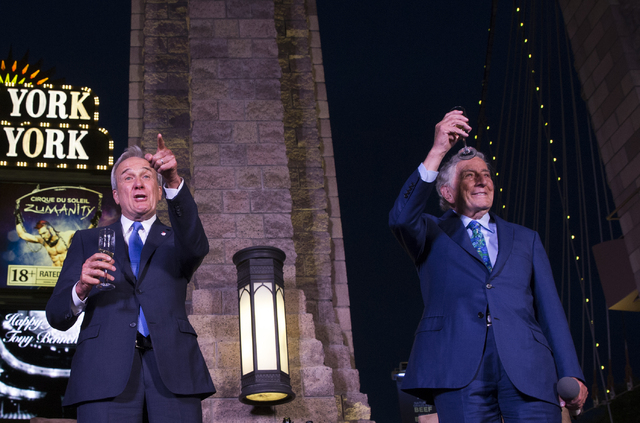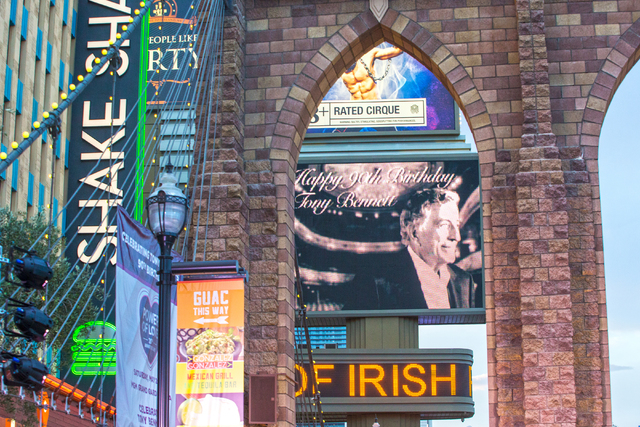 Las Vegas Boulevard will temporarily be renamed Tony Bennett Boulevard on Saturday, a first for the famous Strip.
The surprise announcement came during Thursday's private champagne toast on the replica Brooklyn Bridge, a symbol of Bennett's New York City roots.
A lights-dimming tribute was also done in Bennett's honor. The Queens, N.Y. native turns 90 in August.
County Commissioner Steve Sisolak made the renaming announcement. Rossi Ralenkotter, the president of the Las Vegas Convention and Visitors Authority, said he was there to "recognize everything Bennett has done" to make Las Vegas the Entertainment Capital of the World.
Ralenkotter said "we wanted to light up Las Vegas for you."
Taking part in the marquee-dimming homage were some of the hotels where Bennett headlined. He outlived many of the others.
Larry Ruvo, the man behind the 20th anniversary of the Keep Memory Alive Power of Love charity gala, apologized to the Bennett, saying the only thing missing was a helicopter to ferry Bennett up and down the Strip to witness the dimming lights.
Bennett praised Ruvo for his efforts to advance brain health and research. Ruvo opened the Cleveland Clinic Lou Ruvo Center for Brain Health on May 21, 2010.
Responding to questions from Ruvo while they were seated in chairs on a stage, Bennett said he hopes to collaborate with Beyonce. He predicted that Lady Gaga, who he has teamed up with, will "become very, very successful in films."
Norm Clarke's column appears Sunday, Monday, Wednesday and Friday. He can be reached at 702-383-0244 ornorm@reviewjournal.com. Find more online at www.normclarke.com. On Twitter: @Norm_Clarke