September 28, 2014 - 4:00 pm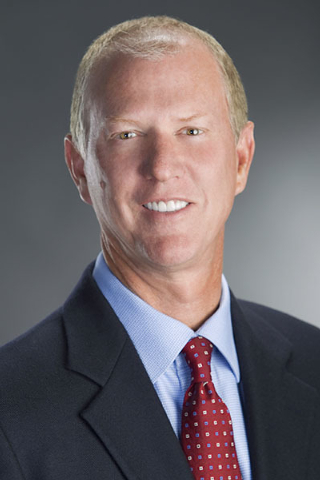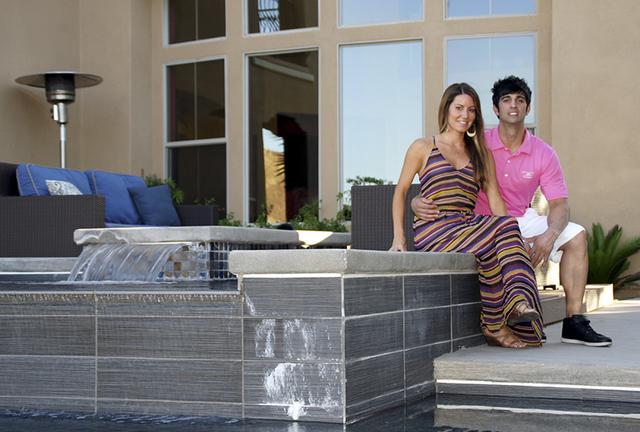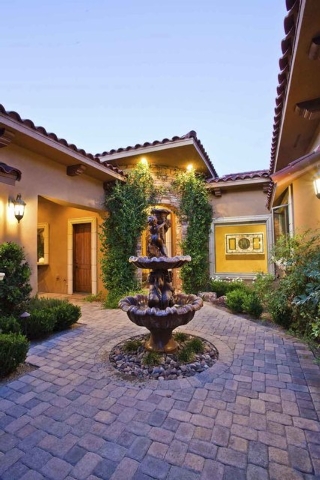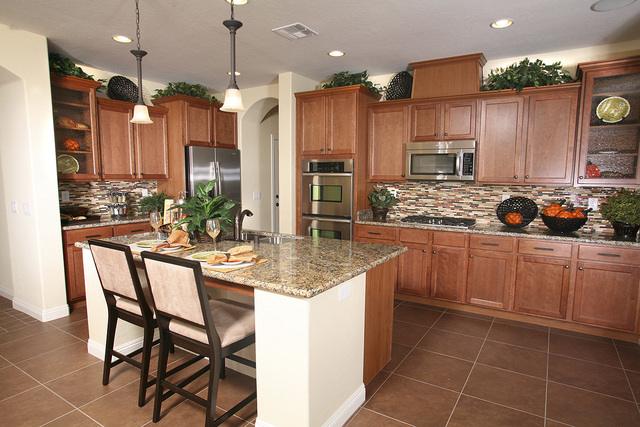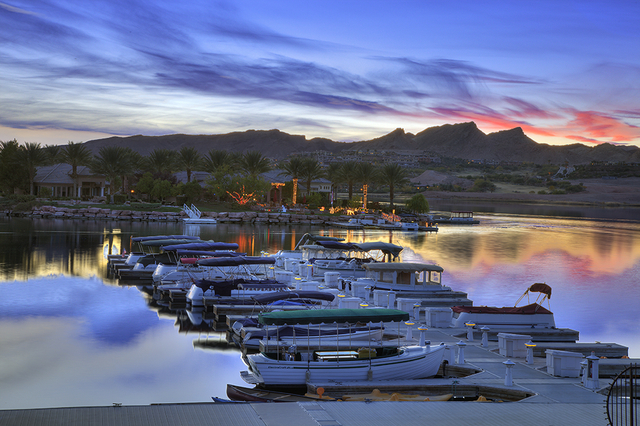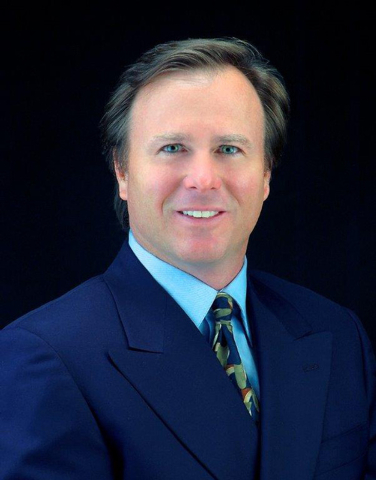 Lake Las Vegas, the picturesque 3,592-acre golf course development built around a 320-acre man-made lake in Henderson, was considered one of the best prime real estate markets to buy into when custom-home lots went up for sale in 1993.
The Jack Nicklaus signature South Shore private golf course swung into play two years later followed by two more courses shortly thereafter — Reflection Bay Golf Club and The Falls Golf Club. World-renowned hotels the Hyatt Regency and five-diamond Ritz-Carlton even put their toes in the water at Lake Las Vegas, constructing beautiful getaway resorts. The Washington Post named Lake Las Vegas among the "20 Hot Destinations for 2004."
But then the Great Recession hit and devastated the Southern Nevada real estate market, tumbling Lake Las Vegas home prices. Gene Northup, a Realtor with Synergy Sotheby's International Realty and a resident of the lake community from its beginning, saw $500,000 homes on the market for $150,000 and $5.5 million estates selling for $2.1 million. It didn't help that Ron Boeddeker, developer of Lake Las Vegas, was fighting serious health problems and his company, Transcontinental Corp., filed for bankruptcy in 2008. Boeddeker died of cancer in 2010.
Dark clouds continued to roll over Lake Las Vegas when both The Falls and Reflection Bay golf courses closed in 2009. The Ritz-Carlton shut its doors in 2010 after being foreclosed on the previous year for defaulting on a $103 million mortgage.
"It was an interesting time," Northup said. "You had these homes around golf courses with no golf. We went from a developer (Boeddeker) managing his dream to a banker managing its cash."
Northup said trying to sell homes in Lake Las Vegas during this downward spiral was challenging and all he could do was tell the truth to people.
"People buying at that time were people who had looked at Lake Las Vegas in the past and couldn't afford to live here, and now they could, and the others were investors," Northup said.
Northup, many current residents, real estate agents actively selling the community today and homebuilders credit Raintree Investment Corp. with breathing new life into Lake Las Vegas. The corporation acquired approximately 900 acres for a reported $17.3 million in 2012.
Raintree is the agent representative at Lake Las Vegas for Paulson and Co., which is owned by New York hedge fund manager John Paulson.
"There is no better master-planned community than Lake Las Vegas in Nevada," said Cody Winterton, executive vice president of Raintree. "You have a very solid base and solid community here."
Winterton said Raintree's strategy in turning Lake Las Vegas into a vibrant community again revolved around three major initiatives. First, the company focused on the infrastructure, repairing the lake's dams and pipelines. Streetlights were installed along Lake Las Vegas Parkway.
Second, focus centered on extending Galleria Drive into a four-lane roadway connecting into Lake Las Vegas Parkway and providing direct access to U.S. Highway 95, the Galleria at Sunset mall and numerous restaurants and shopping venues along this corridor.
The third initiative centered on the two closed golf courses. Reflection Bay is scheduled to open this fall. Winterton said Jack Nicklaus has been actively working with Raintree to make some significant improvements involving waterfalls along the fairways and upgraded landscaping.
The Falls will not operate as a golf course anymore. Nine holes have been turned into what Raintree calls "green belts," which will be open to homeowners who live along them for recreational use. Former golf cart paths have been converted to walking trails.
The Hyatt Regency Lake Las Vegas became the Loews Lake Las Vegas and has since been rebranded the Westin Lake Las Vegas. The Ritz-Carlton had been taken over by Dolce Hotels and rebranded the Ravello, which has been rebranded the Hilton Lake Las Vegas.
Montelago Village that housed restaurants and shops is now called the Village at Lake Las Vegas. Its website, however, bears the old name, www.montelagovillage.com.
Lake Las Vegas is only 33 percent built out, Winterton said. The development was planned for 9,000 lots and only has 2,000 constructed. But this situation may not last long: Several builders have projects in the works.
William Lyon Homes is developing luxury homes on 52 lots along the Reflection Bay golf course, maximized to offer picturesque views of the course, mountains and the lake. Terry Connelly, senior vice president of operations, said the two-story residences in the development called Lago Vista are being designed with expansive patios and shaded areas to accommodate an outdoor living lifestyle. He said the homes will be comparable to those at the company's Sterling Ridge at The Ridges in Summerlin and range in size from 4,300 to 5,100 square feet.
Connelly said William Lyon Homes plans to open a sales office at Reflection Bay Club later this year and will start selling homes in early 2015. Although price ranges haven't been set yet, he said they would compare to the luxury range offered at its other properties in Nevada.
"We will be using a lot of finishes that are fresh and high-end," Connelly said. "We feel the new master developer (Raintree) has the vision and plans to make Lake Las Vegas the community it should be. We always considered Lake Las Vegas as a viable area to be successful."
Harmony Homes acquired several lots at Lake Las Vegas from Pardee Homes in December 2009 and opened two developments, Bella Fiore and Tremezzo, for sale in March 2010. Bella Fiore are single-story homes surrounding The Falls golf course, and Tremezzo are single- and two-story homes in the gated North Shore community.
"We started looking for inventory in 2008 and took advantage of the low prices," said Robb Beville, president of Harmony Homes. "We rolled the dice and thought the market would come back, and it did."
Beville estimates that people who bought homes in both Bella Fiore and Tremezzo in March 2010 have seen a 15 percent increase in value. Only one home is left for sale in each development, with Bella Fiore prices ranging from $338,000 to $390,000, and Tremezzo averaging $400,000. Beville added that most buyers are Canadians who are looking for vacation homes.
"To me it's a good indication that the economy is doing well around the country," Beville said. "I'm definitely bullish on Lake Las Vegas. It's a very peaceful and quiet community on the lake with nice hotels and restaurants.
"If you want to get away from the hustle and bustle, Lake Las Vegas is the place to go," he added.
Lindsay Hoffman was familiar with Lake Las Vegas because her mother has lived in the gated South Shore community since 2007. She and her fiancé, Adam Luckette, purchased a 4,500-square-foot, five-bedroom home in Bella Fiore in 2009. They paid $620,000 for the residence, which was built by Pardee. It had no landscaping or pool at the time.
"I wasn't worried about the recession," Hoffman said. "At one time, the value dropped to mid-$400,000 but similar homes like ours are selling between $750,000 and $800,000 today."
What attracted Hoffman and Luckette to Lake Las Vegas was its peacefulness and seclusion from the fast-paced action of the rest of Las Vegas, especially the Strip. They also enjoy the outdoor opportunities such as being able to take walks and bicycle rides throughout the development's extensive system of hiking trails.
"I feel like I'm on a staycation," Hoffman said. "It feels like you are in another country. And you're on a lake. We can go paddle boarding or rent an electric boat."
Luckette had been living at Mountain's Edge in the southwest valley when he and Hoffman met. At first he thought Lake Las Vegas was too far out, but his attitude quickly changed when he visited the development.
"This place is so beautiful that it justifies the drive," Luckette said. "When you make that left-hand turn off Lake Mead Parkway onto Lake Las Vegas Parkway, it's really relaxing."
"My favorite time is when you're first driving in and see the waterfalls on one side and the Strip off in the distance," Hoffman added. "It's so peaceful and serene."
Both Hoffman and Luckette said they are starting to see the residential demographics change. Originally, it had been older affluent people who lived at the lake, but more recently the couple have noticed an influx in younger residents.
"The future of Lake Las Vegas depends on its infrastructure," Luckette said. "Now with Galleria Drive opening up, it's only going to get better."
Robyn Yates, broker and owner of Windermere Real Estate, has been selling homes at Lake Las Vegas since it opened. Over the years she had been tracking home prices and since 2010 has seen a steady uptick. According to figures from the Greater Las Vegas Association of Realtors, the average single-family home that sold for $425,515 in 2010 is being listed at $700,648 as of September. Condominiums that sold for $131,407 in 2010 are selling for an average of $219,984.
"There is so much more confidence since Raintree took over," Yates said. "They understand what the development needed."
Yates believes previous developers at Lake Las Vegas missed the mark by targeting only the ultrawealthy, and they didn't provide much recreational activities for a visiting population. Now, people can rent paddle boards and electric boats at the Village and go swimming on the beaches, she said.
"We have a very strong demand for homes and not enough inventory," Yates said. "It's very much an international market of people who own homes all over the world. Most of the buyers are from Canada and China. Even the custom-home market is in demand again."