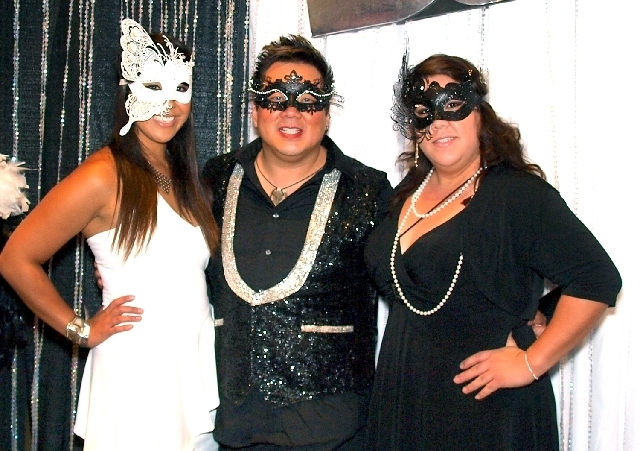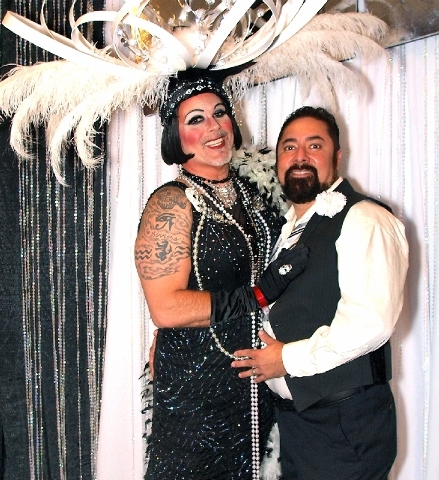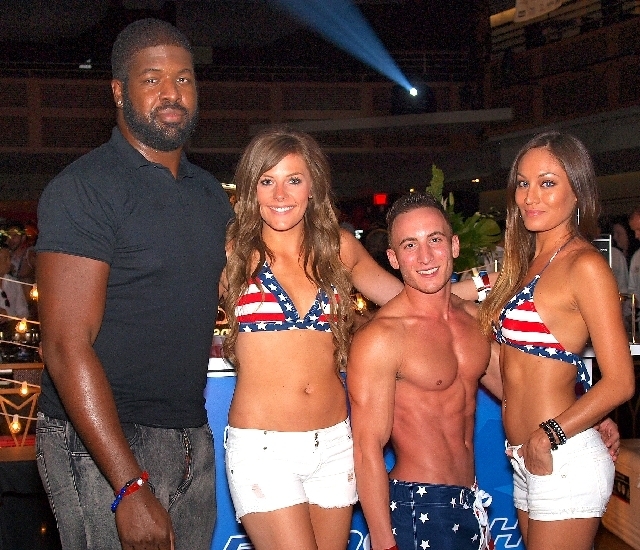 The Black and White Party, a signature social event for Aid for Aids of Nevada, took place Aug. 24 at the Hard Rock Hotel.
It was the 27th annual Black and White Party to benefit AFAN, which was founded in 1984. Over the years, AFAN has created programs that offer comprehensive assistance including direct client service, food programs, prevention and education programs, and community outreach.
This year's Black and White Party was preceded by a kickoff party on Aug. 23 at Share Nightclub, and an afternoon event Aug. 24 at the Breathe Pool Lounge.
Everyone wore black-and-white attire for the main event, which offered gourmet food and libations at a pre-party in the Muse Ballroom, where Bella Electric Strings entertained.
At 9 p.m., the doors opened in the concert venue The Joint. Here partygoers were greeted with eye-catching entertainment and live stage performances.
Guests sampled specialties prepared on the spot by various Las Vegas restaurants including Fu Asian's ginger chicken ravioli with Sichuan sauce by chef Ming See Woo; Romano-crusted mozzarella from Brio Tuscan Grille; meatball and riceballs from Ferraro's; pork belly with a watermelon mojito salad from Aliante; the popular chicken lettuce wraps from P.F. Chang's; a red beet salad sundae from the Sugar Factory; and hot pink watermelon margaritas from Pink Taco. To-die-for desserts were displayed on a small ship's deck by Hard Rock Bakery chefs Tami White and Mickey Harden.
Earl Shelton, director of development for AFAN, thanked the 25 food and beverage vendors, and he introduced a video by U.S. Sen. Harry Reid, D-Nev., that congratulated AFAN and its supporters for their dedication in fighting HIV/AIDS.
The evening's masters of ceremonies were Chris Saldana, former KLAS-TV, Channel 8 news anchor, and morning radio personality Lauren Michaels.
The music was by DJ Axis.
Entertainment was provided by cast members from "Absinthe," "Fantasy," "Vegas! The Show," "Tony n' Tina's Wedding," "V — The Ultimate Variety Show," Veronic and Zodiac Dragon.
Impromptu acts were from Nevada Ballet Theatre, magicians and sword swallowers.
All of the evening's proceeds will go to support HIV/AIDS services.
At 1 a.m., an after-party took place at FreeZone and Piranha Nightclub. To cap off the weekend, 35 Steaks + Martinis at the Hard Rock Hotel hosted a brunch on Sunday at 11 a.m.