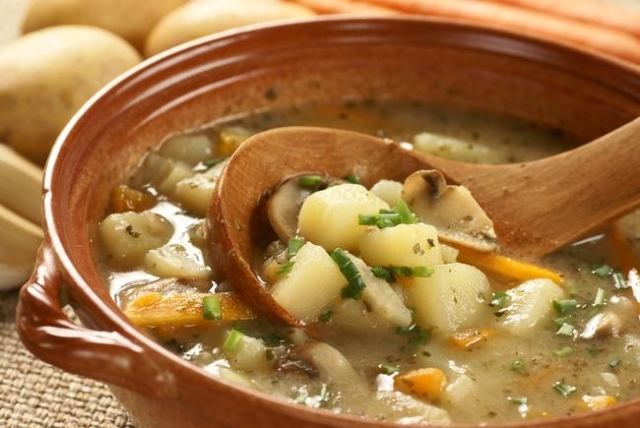 For some, few things are more comforting on a dark, cold and rainy day as a nice warm cup of soup.
With the first week of 2016 in Las Vegas being full of cloudy skies and low temperatures, here are five places where you can find a pipping hot bowl of soup to help you keep warm.
Lobster bisque
Luke's Lobster (3200 Las Vegas Boulevard South)
The creamy soup comes with chunky pieces of lobster for about $10.
Pho Duoi Bo (Oxtail Pho)
Viet Noodle Bar (5288 Spring Mountain Road)
For $10-$12, the pho comes with all the fixings as well as large pieces of oxtail.
Chicken noodle soup
The Bagel Cafe (301 N. Buffalo Drive)
Can't go wrong with a classic on a rainy day, especially if you've got the sniffles, for $7.50-8.50.
Soup of the Day
Baguette Cafe (8359 W. Sunset Road)
The soups rotate frequently, and many are vegan.
Roma tomato basil
Nordstrom Marketplace Cafe (3200 Las Vegas Boulevard South)
Another classic to help out while you wander the Strip in the rain, for $3.95-4.95.
Have any other suggestions? Contact Caitlin Lilly at clilly@reviewjournal.com. Find her on Twitter: @caitiesmith