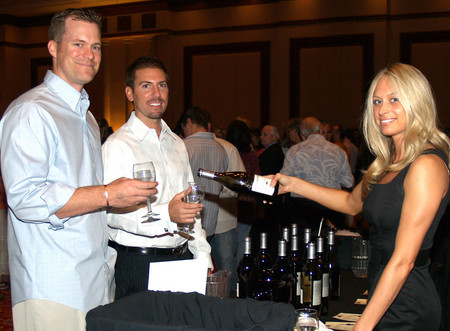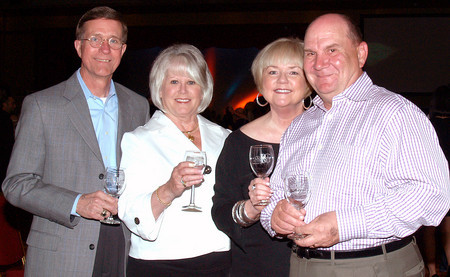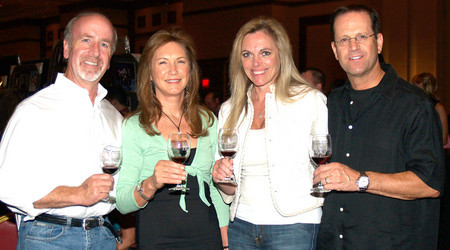 Bishop Gorman High School's 14th annual wine and beer tasting, offering a little "vino therapy," was May 30 at South Point.
Founded in 1954, Bishop Gorman High School is the only Catholic college preparatory school in Southern Nevada. In addition to its emphasis on Catholic values and service, Bishop Gorman also has a nationally ranked athletics program and offers 25 different clubs and organizations.
More than 500 Bishop Gorman supporters attended the wine tasting, from which all proceeds will go toward supporting the school's academic and extracurricular activities for students.
Wirtz Beverage Nevada, formerly known as Deluca Liquor & Wine, furnished more than 20 vintners of well-known wines and specialty beers from Big Dog's Brewing Co., Tenaya Creek Brewery and Sierra Gold.
Interim Bishop Gorman President John Kilduff was joined by his wife, Jeanne, and friends Denise and Gustav Mauler, Ed Skonicki, Tim and Denise Cashman, Russ Karlen, Jeanne and Dom Hamrick, Rachel Wilkinson, Diane and Robert Bigelow, Jean Hertzman and Mike and Sharon Nolan.
Event chairwoman Donna Buss, with assistance from Connie Barnhorst, Robert Buss, Rudy Dague, Pam McGaughey and Kristi Quinlan, assembled a silent auction consisting of 139 high-end packages.
Among the high bidders were Christine and David Roush, Kelley Tucky, Jennifer and Patrick Miller, Patty Thomas, Stan Wasserkrug, Kathie Faccinto, Briged Higgins, Bob Glasgow, Caryn Crotty and Stephanie and Steve Stallworth.
A live auction offered five items for bid, and the shadowbox display of Muhammad Ali standing over Sonny Liston with a boxing glove inside sold for $2,600 to Lisa Jaramillo.
South Point's executive chef Christopher Johns served an extensive menu with buffets of pasta, seafood, antipasto, lamb chops, shrimp tempura, potato pancakes, hot dogs with all the condiments and assorted desserts. Enjoying the DJ music of Beatles songs — as film clips of the band were flashed on two large video screens — were Mary and Dan Miller, Valerie Miller, Pat Hopper, Nicole and Tom Nolan, Barbara and Jim Silvestri, Erika and Jim Sambrotti, Brenda and David Greigo, Jaymie Morris, Steve Hanson, Buffie and Tom Kerestesi, and Ann and Scott Kerestesi.