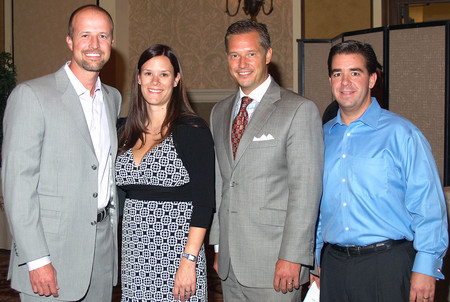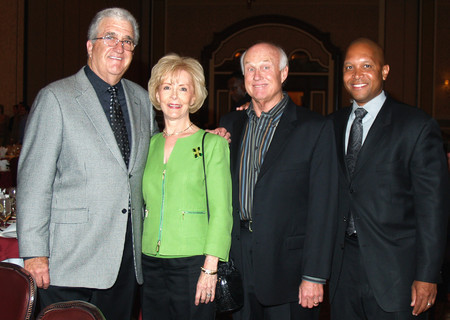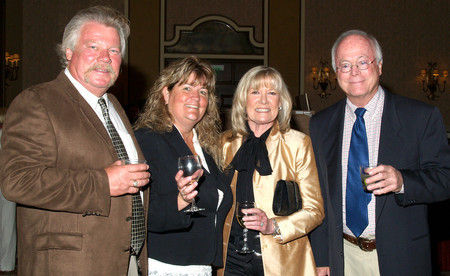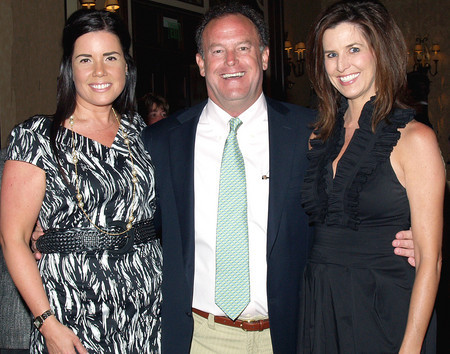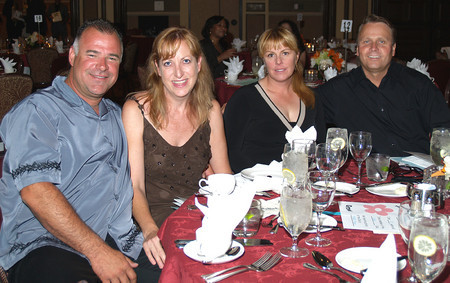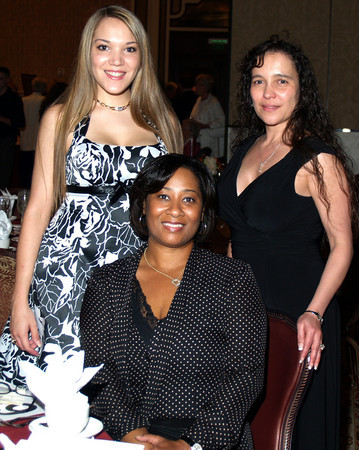 Boys and Girls Clubs of Southern Nevada hosted supporters at its auction and dinner at Green Valley Ranch on June 13. The event began with a reception and silent auction, which offered 97 items for bid.
Among the 250 guests were Ruth Marker, Beverly and Ron Lurie, Ben Lurie, Marieka and Mike Meyer, Jim and John Meyer, Kim and Tim Chambers, Nancy and Robert Joslin, Pam and Bob Coyle, Christa and Todd Morse, Molly and Jeff Burford, Jim Chaisson Sr., Ken Rubeli, Vincent Wickliffe, Barbara and Bruce Woollen, Jennifer and Robert Brinton, Phil Conklin, Meghan and John Adams, Tiffany and Terry Manley, Donna Marcou-Stafford, Angel and Chris Williams and Robyn Peot.
Guests socialized over cocktails and hors d'oeuvres as they bid for golf packages, dinners, show tickets, designer handbags, vacations and autographed sports memorabilia. Musical background was provided by the Green Valley High School String Quartet.
Master of ceremonies Chet Buchanan of KLUC-FM, 98.5 introduced board president Bob Coyle.
Seen among the guests dining on herb-crusted chicken and poached salmon were Stacey and D.J. Allen, Debi and Andy Hafen, Darren Green, Cindy and Doug Hensley, Melissa and Justin Findlay, Martina and Russ Joyner, Beverly and Mike Mykisen, Antoinette and Michael Montadon, Key Reid, Gerri and Glenn Schroeder, Meg and Matt Nelson and Tony Tegano.
A standing ovation was given to Calvin Taylor, the 2007 and 2008 Youth of the Year for Southern Nevada. Also receiving a standing ovation was Jacqueline Taylor (no relation to Calvin), the 2009 Youth of the Year. She is 18 and one of nine children. Jacqueline is a 2009 graduate of Canyon Springs High School and plans to attend the College of Southern Nevada.
Calvin and Jacqueline spoke about the Boys and Girls Clubs they attended throughout their youth and how the club helped them to develop self-esteem and skills necessary for them to become good citizens and leaders.
Christian Kolberg conducted a live auction for 12 packages, with the top three bids going to a golf getaway to PGA West, a week in Hawaii, and a Thanksgiving dinner prepared by ladies professional golfer Natalie Gulbis.