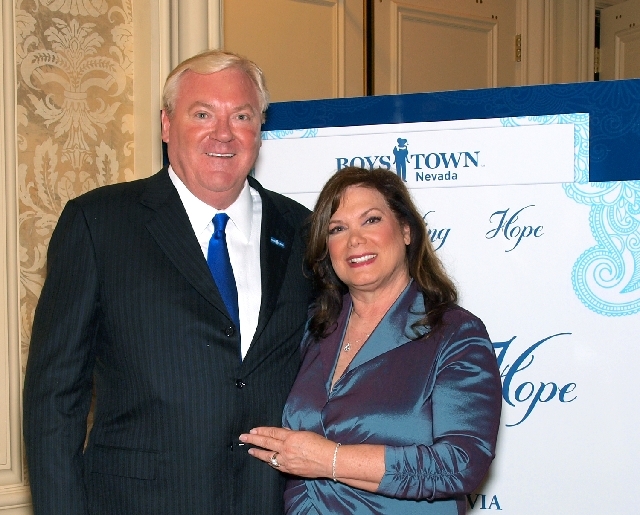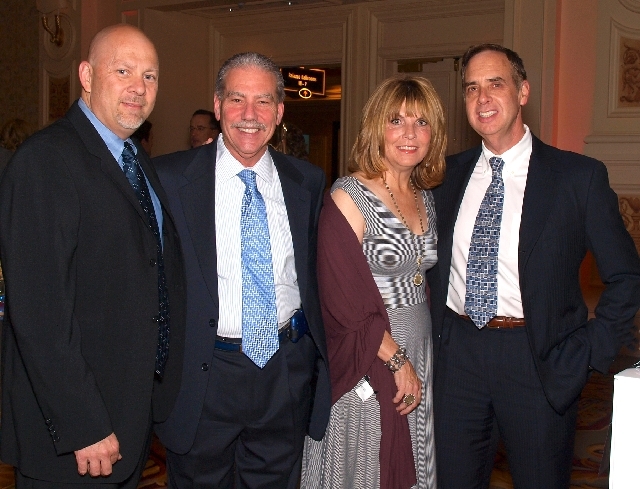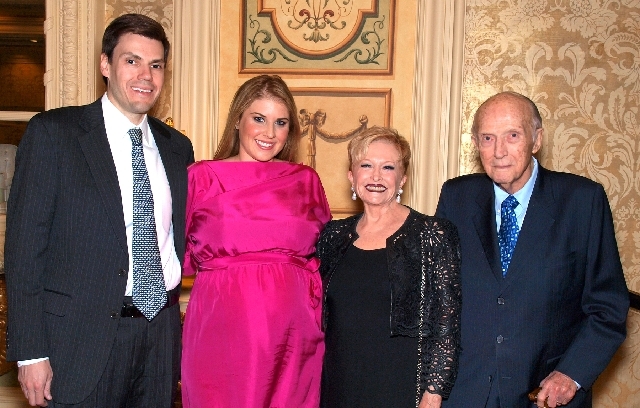 Silvia and Kevin Buckley received the 2013 Hope Award during the Boys Town Nevada's ninth annual Journey of Hope gala recently at The Venetian.
The Buckleys are from longtime Las Vegas families. Kevin is in commercial real estate and Silvia is a co-founder of Freedom House Sober Living. Both Buckleys have been active with Boys Town, with Kevin a Boys Town board member for seven years, the past two as board chairman.
Boys Town Nevada opened its doors at 821 N. Mojave Road in 1991, but its history dates back 95 years when Father Edward Flanagan founded the program in Omaha, Neb.
Among the guests socializing during the cocktail reception and silent auction were Nancy and Kell Houssels, Sharon and Norm Jenkins, Pam and Joe Brown, Winnie and Bob Schulman, Sue and Barry Becker, Dan Tuntland, Tony Sgro, Ivette Maningo, Barbara Molasky and Mike Sloan, Melinda and Bob Brown, Paul Beehler, Vanessa and Josh Houssels, Ryan Wolfington, Patricia Falby, Brian Burton, the Rev. Max Oliva and Howard Olshansky, Boys Town executive director.
Dave Courvoisier, KLAS-TV, Channel 8 news anchor and Boys Town board member, introduced the event's entertainment, the Las Vegas Tenors.
The entire Buckley family was recognized: matriarch Barbara, and her nine grown children, Michael, Jan, Brian, Kevin, Leslie, Jill, Hilary, Monica and Alison.
Christian Kolberg conducted a live auction for seven packages opening with a tour of KLAS-TV that included watching Courvoisier deliver the evening news, followed by dinner at Nora's restaurant for the bid of $1,500. Air, hotel and tickets for a 49ers football game in San Francisco went for $3,000. A Jackson custom guitar also brought in $3,000.
Four tickets for the 2013 Wrangler National Finals Rodeo sold for $1,200. Four tickets for "Country Superstars" and four tickets for Willie Nelson, brought in $1,000. Eight box seats for the "Book of Mormon" musical at The Smith Center for the Performing Arts went for $2,800. The final package offered seven days at a Laguna Beach, Calif., condominium with dinner at Lumberyard, a harbor cruise, a spa day at Regis Hotel and a $100 Starbucks gift card, that went for the bid of $3,000.
More guests attending were Beth Barbre, Sandee and Tito Tiberti, Karen Carlson Fisher, Wendy and Richard Plaster, Farrow Smith Jr., Bridget Moore-Michlik, Rachel Wilkinson, Lynn Buchanan and Amanda Gibbs.