Cult-favorite Cannoli Donut hits Carlo's Bakery Las Vegas
September 14, 2015 - 6:38 pm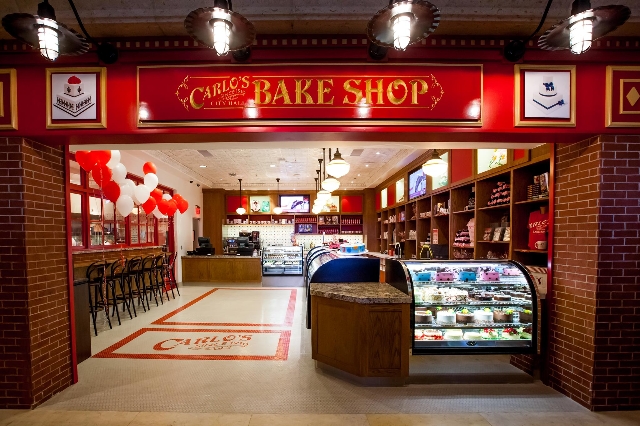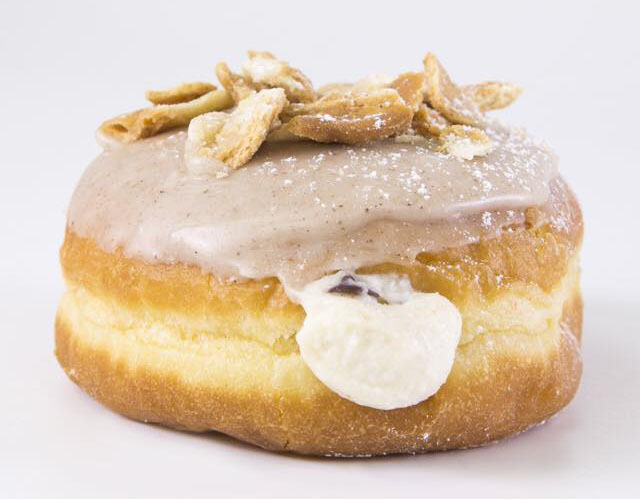 Since opening in the Venetian's Grand Canal Shoppes, Carlo's Bakery has rarely lacked a long line of people eagerly awaiting the wares of the Hoboken, N.J.- based shop made famous by Buddy "The Cake Boss" Valastro. The main attractions, it seems, have been the lobster tails (nothing fishy about these puffy pastry shapes with creamy filling), seven-layer cookies and that great Italian classic, cannoli.
Well, it seems that Buddy's upping the ante; the bakery has introduced Carlo's Bakery doughnuts. And now you don't have to leave the cannoli in order to take the doughnut, because one of the varieties is the signature Cannoli Donut, which is filled with cannoli cream and topped with cinnamon glaze and pieces of cannoli shells, $2.95 each.
If that doesn't sound like the perfect start to your morning, opt for a Carlo's Signature Donut, which is filled with Carlo's Bakery French Cream and topped with confectioner's sugar; Cookies and Cream, with Oreo Swiss Cream filling, white icing and Oreo pieces; Boston Cream, with Bavarian Cream filling and chocolate icing; or a jelly doughnut, which is, ironically, filled with raspberry jam.
Or you can go with the classics: chocolate, glazed or with strawberry or chocolate icing.
Contact Heidi Knapp Rinella at Hrinella@reviewjournal.com. Find more of her stories at www.reviewjournal.com and bestoflasvegas.com and follow @HKRinella on Twitter.