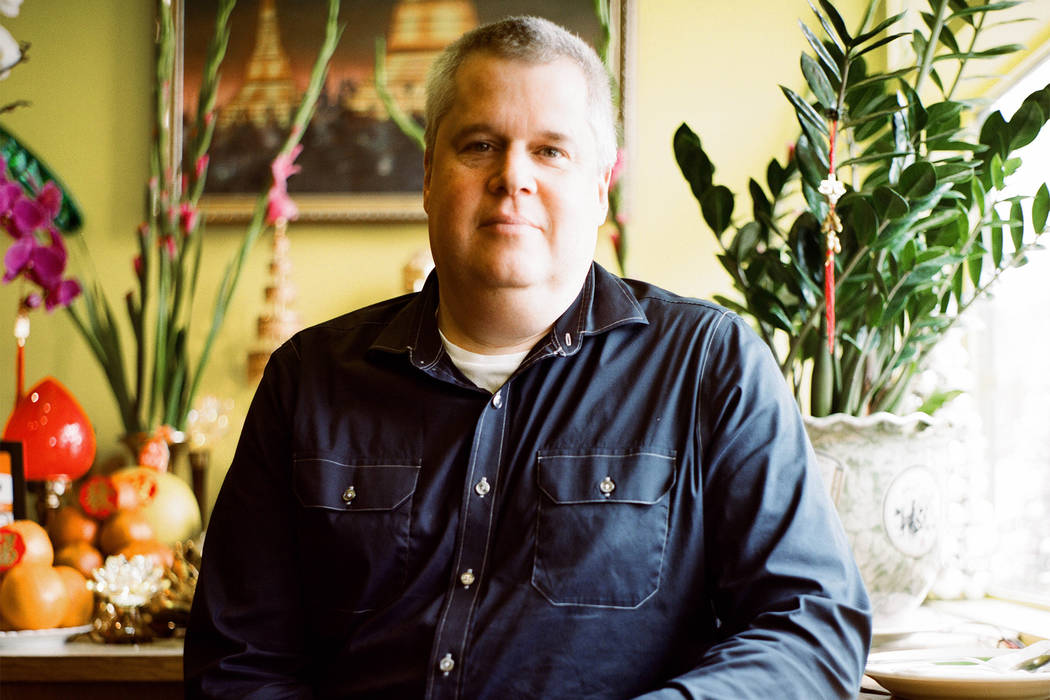 This is a total compliment, but talking with Daniel Handler probably is very much like what talking with Lemony Snicket would be like.
But that's not surprising because Snicket is Handler's pen name as the author/narrator of the bestselling "A Series of Unfortunate Events" book series.
The 13-volume series follows the adventures of the orphaned Baudelaire siblings, to whom terrible things happen as they try to escape the clutches of the evil Count Olaf. And while it's ostensibly a series for kids, adults also have found its off-kilter sensibility charming.
Handler, who will be one of the keynote speakers at Saturday's Las Vegas Book Festival, also has written six novels — his most recent, "All the Dirty Parts," is about, as his website puts it, "a young man awash in his own erotic drives" — and other works. But it's as Lemony Snicket that he may be most well-known.
Handler's work shows a fondness for wordplay and a slightly askew sensibility, and nowhere is that more apparent than in "A Series of Unfortunate Events." In creating the series, he says, "when I had the idea of often-terrible things happening to orphans over and over again, the only thing that seems more fun than terrible things happening in one book was it happening in 13 books.
"Certainly, my publisher made it clear they were not guaranteeing me a 13-book run for what obviously was such a terrible idea. But I think, to all of our astonishment, things happened that we never thought would happen, and what we thought would be kind of a lark turned out to be a major, life-changing event."
Why is the series so successful? "I really have no idea," Handler says, "and after years of saying I didn't have any idea, people started to say, 'You cannot say you have no idea. You have to make something up.' So I had this answer I used to use, and one day I was listening to a right-wing commentator and he said basically the same thing I said to explain his success. So I don't use that fake story anymore."
So are audiences more excited to see Lemony or Daniel these days? "I'd say they're more excited to meet anybody else in the room than to meet me," Handler says. "I would say I'm a near-universal disappointment to everyone who meets me."
Handler's non-Snicket books also tend to feature teenagers and young adults, including his latest, about a hyper-sexually active 17-year-old boy.
"I think (adolescence is) just an interesting and vibrant time and it interests me," Handler says. "If you begin a story about a man walking down the road, that might or might not be interesting. But if it's a teenager walking down the road by themselves, it's already fraught, I think."
Contact John Przybys at reviewjournal.com or 702-383-0280. Follow @JJPrzybys on Twitter.