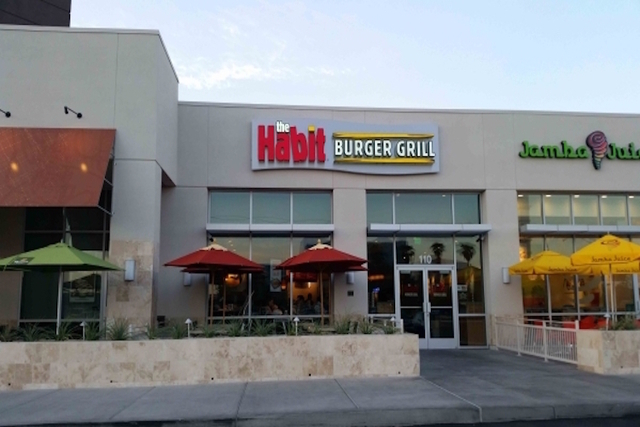 The Habit Burger Grill, an Irvine, California-based restaurant company featuring Charburgers, will open its second Las Vegas location on June 8, and it will mark the occasion with a limited offering of free food.
The new location will open at 4830 Blue Diamond Road Suite 130, in Las Vegas at the intersection of Blue Diamond Road and Decatur Boulevard.
Leading up to the grand opening, The Habit plans free burger day on June 2 and June 4, where the first 200 guests will receive a free Charburger, fries and a drink. The times for both days are 11:30 a.m. to 1:30 p.m. and 5 p.m. to 7 p.m.
Community charity events are June 5 and June 7. The Habit Burger Grill will donate 100 percent of all the proceeds from selected times to nonprofits Big Brothers Big Sisters of Southern Nevada, Boys and Girls Club of Southern Nevada, and Spread the Word Nevada.
The company opened its first location at the Howard Hughes Center, Flamingo and Paradise, late last year.