2 more flu deaths in Clark County push death toll to 24
February 16, 2018 - 5:22 pm
Updated February 16, 2018 - 6:09 pm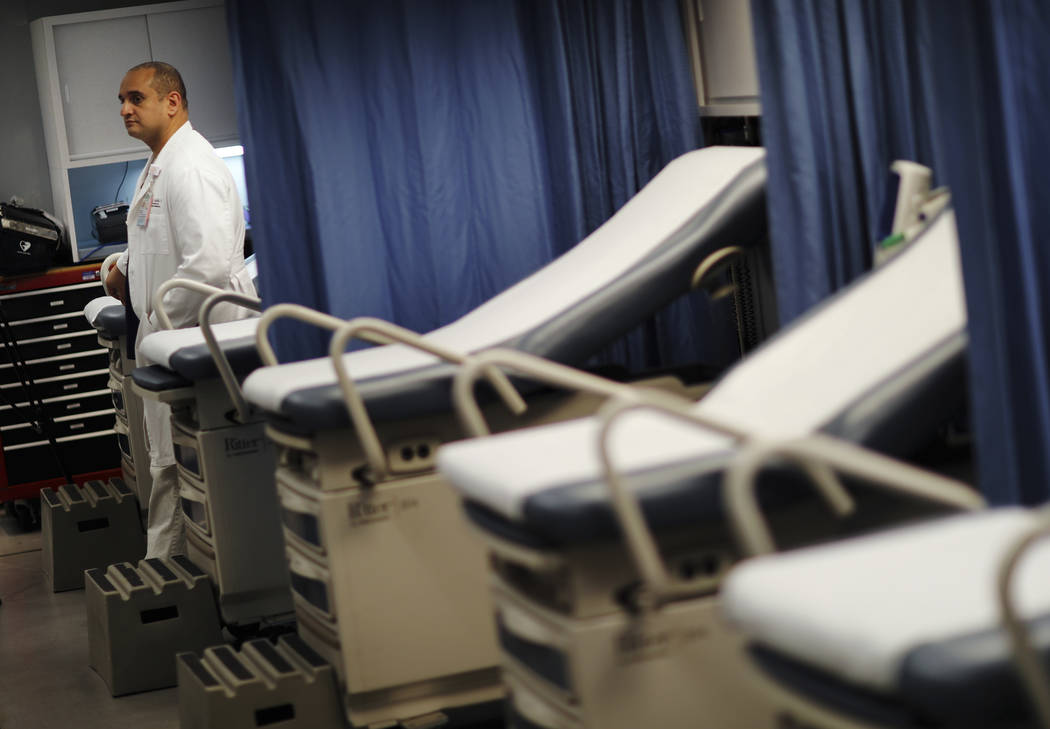 At least two more people have died from the flu in Clark County in the past week as the number of confirmed cases continues to rise, data released Friday at the Southern Nevada Health District show.
The death toll as of Feb. 10 is now 24, the data show, almost triple last year's total at that time. This year, nine people outside the age groups considered most at risk — under 5 and over 65 — have succumbed to the disease.
It's the worst flu season since the 2009 H1N1 pandemic.
Health officials continue to advise people to get flu shots to ward off the illness, noting that flu season is expected to continue into April or May.
The Centers for Disease Control and Prevention said Thursday that preliminary vaccine effectiveness estimates show the shot is about 36 percent effective.
"That might not sound impressive," CDC Acting Director Dr. Anne Schuchat admitted over Twitter Thursday. "But it means a vaccinated person reduced risk of getting sick with the flu and having to go to the doctor by about one-third."
Against the more virulent H3N2 strain that's to blame for many hospitalizations and deaths this season, the shot was about 25 percent effective for the general population, Thursday's report showed. In children under 8, it was 51 percent effective.
Experts also say it's important to cover your cough, wash your hands frequently and stay home from work or school to protect others from being infected.
Though the very young, very old and those with underlying health conditions are most at risk of developing flu-related complications, anyone can fall fatally ill. Last week, a healthy, 24-year-old Las Vegas woman died from the disease, despite five visits to the doctor.
Contact Jessie Bekker at jbekker@reviewjournal.com or 702-380-4563. Follow @jessiebekks on Twitter.