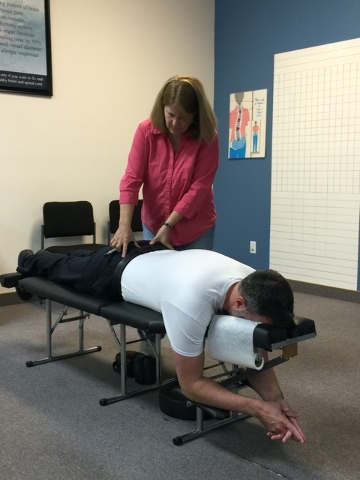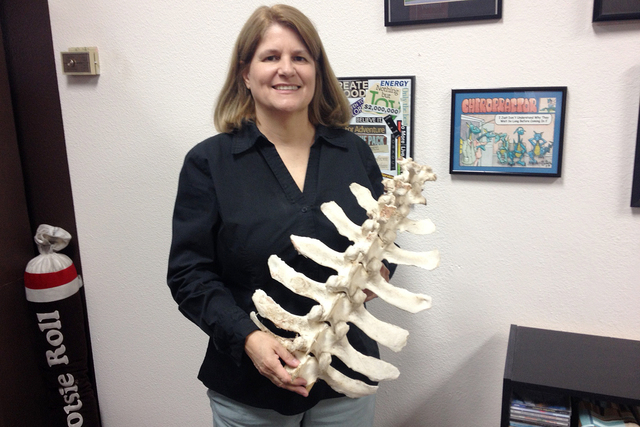 Business Spotlight: Northwest Wellness Center
Chiropractor Dr. Brenda L. Hilby believes that only three things in life cause the spine to come out of alignment: everything physical, everything chemical and everything emotional.
"We call this stress," Hilby said. "Health and wellness is when the body is in harmony regarding these three forces."
Hilby opened the Northwest Wellness Center at 4611 N. Rancho Drive more than seven years ago to help treat people by finding the root cause of their symptoms.
Popular services include treating back pain, neck pain, digestive disorders, autoimmune disorders, headaches and attention deficit disorders.
Among some of the techniques that Hilby uses are LED therapy for tissue repair, vibration with oxygen therapy to increase oxygen to hands, feet, brain and internal organs and frequency-specific microcurrent to speed healing and decrease swelling.
In addition, Hilby said she is the only doctor in Nevada certified to perform NeuroCranial Integration, which is applied to patients with severe neurological conditions.
The center also assists people with losing weight through the ChiroThin Program.
The six-week, doctor-supervised program is intended for men and women. Due to the strength of the product, it is not recommended for anyone who needs to lose only 10 or fewer pounds, according to Hilby.
The program includes physical examinations, weekly doctor visits, food sensitivity testing, urinary pH testing and ChiroThin.
"Dr. Hilby never implements a protocol without first doing it herself," said Lorie C. Fitzpatrick, office manager. "The food sensitivity test (helped) me lose over 50 pounds. It was not just about the weight for me. My cholesterol was high, and I was borderline diabetic. My cholesterol went from 263 to 156, and my sugar and insulin are completely normal now."
For more information, visit chirodoclv.com or call 702-759-3210.
To reach North View reporter Sandy Lopez, email slopez@viewnews.com or call 702-383-4686. Find her on Twitter: @JournalismSandy.