Drive-thru flu shot clinic among health events in Las Vegas this week
September 17, 2017 - 12:44 pm
Updated September 18, 2017 - 1:07 pm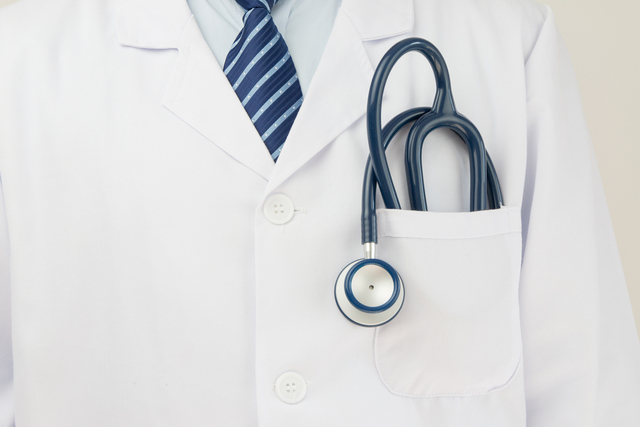 Drive in, get your flu shot, drive away at clinic
The Southwest Medical Associates clinic at 2704 N. Tenaya Way will host a drive-thru flu shot clinic from 8 a.m. to noon Saturday. Cost will vary depending on insurance co-pay. Medical plans Southwest Medical accepts are: Golden Rule, Health Plan of Nevada, Nevada Check-up, Original Medicare, Senior Dimensions, Sierra Health and Life Insurance Co., Sierra Health-Care Options, SmartChoice, Tricare/Champus and UnitedHealthcare.
The event is open to the public, and no appointment is necessary. Children must be 6 months or older.
Hospital set to host cardiac seminar
Desert Springs Hospital, 2075 E. Flamingo Road, will host a lunch and learn seminar focused on cardiac health at 1 p.m. Tuesday. It will feature a heart-healthy lunches and health tips. Reserve a spot by calling 702-902-1700.
Library hosts yoga, balance class
Sahara West Library, 9600 W. Sahara Ave, will host a free yoga flexibility and balance class from 4:30 to 5 p.m. Sept. 25 on for adults, seniors and teens. Guests are asked to bring a mat and towel to this open-to-the-public event.
Senior health fair Saturday at hospital
Sunrise Hospital and Medical Center will host Health Check 2017, a senior health fair, from 10 a.m. to 2 p.m. Saturday in the conference rooms at 3186 S. Maryland Parkway. Screening areas, exhibits, lectures and fee-based flu and pneumonia vaccines will be available. Registration is required for skin cancer screening. Call 702-233-5454.
Picnic, health fair at Doolittle Senior Center
Doolittle Senior Center, 1930 N. J St., will host a picnic and health fair from 11 a.m. to 1 p.m. Sept. 28. The event is $6, and guests are asked to bring lawn chairs and blankets. Call 702-229-6125 to register.
Lunch & Learn series meets Wednesdays
The Cleveland Clinic Lou Ruvo Center for Brain Health, 888 W. Bonneville Ave., hosts the Lunch & Learn Educational Series from noon to 1 p.m. on Wednesdays in September. Participants are encouraged to bring lunch; drinks and dessert will be provided. This week's program is "What's the Deal with Clinical Research?" and will focus what it's like to be involved in clinical research and discuss studies being conducted at the center.
'Eat and greet' event for cancer survivors
Urology Specialists of Nevada and Nevada Cancer Specialists will host an invitation-only Prostate Cancer Survivors Luncheon in commemoration of Prostate Cancer Awareness Month. This casual "eat and greet" to celebrate courage and survival will be from noon to 2 p.m. Friday at the Culinary Arts Catering Event Center, 710 W. Lake Mead Blvd., North Las Vegas. Physicians, along with cancer patients and survivors, are expected to attend.
Submit event information at health@reviewjournal.com.
A previous version of Health Events did not note that the 'eat and greet' event is invitation-only.