House Calls program serves Southern Nevada's aging population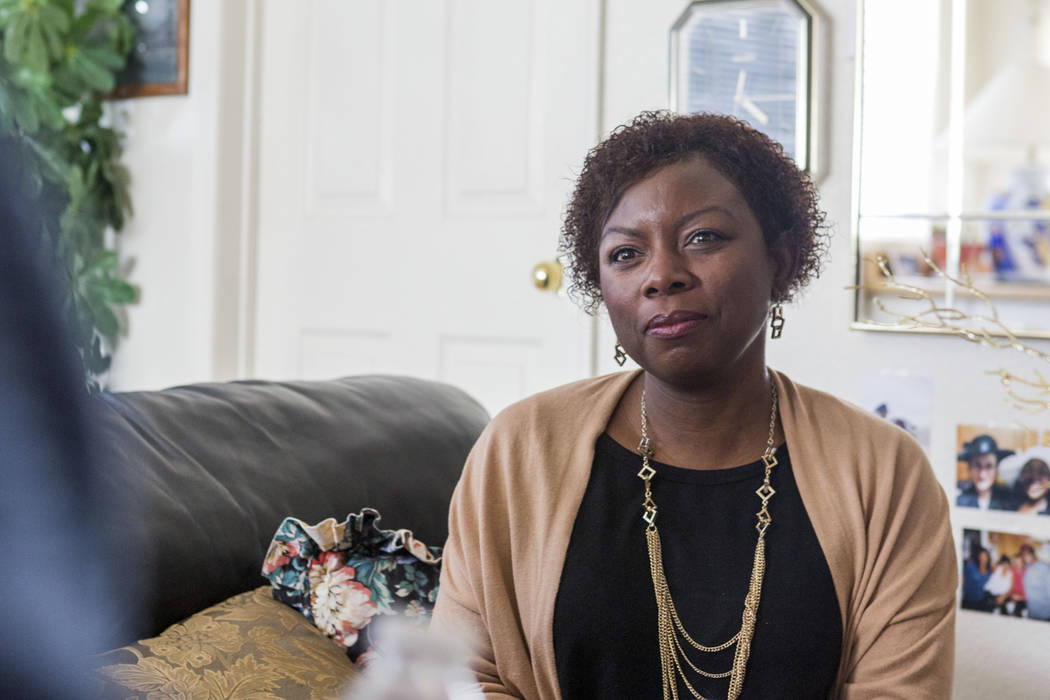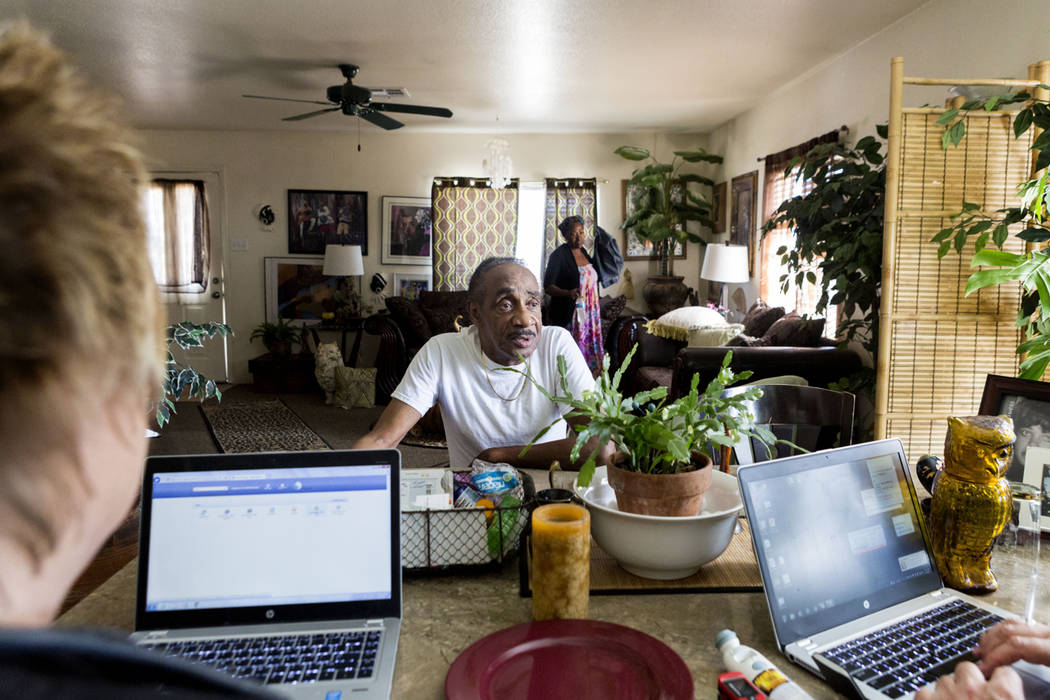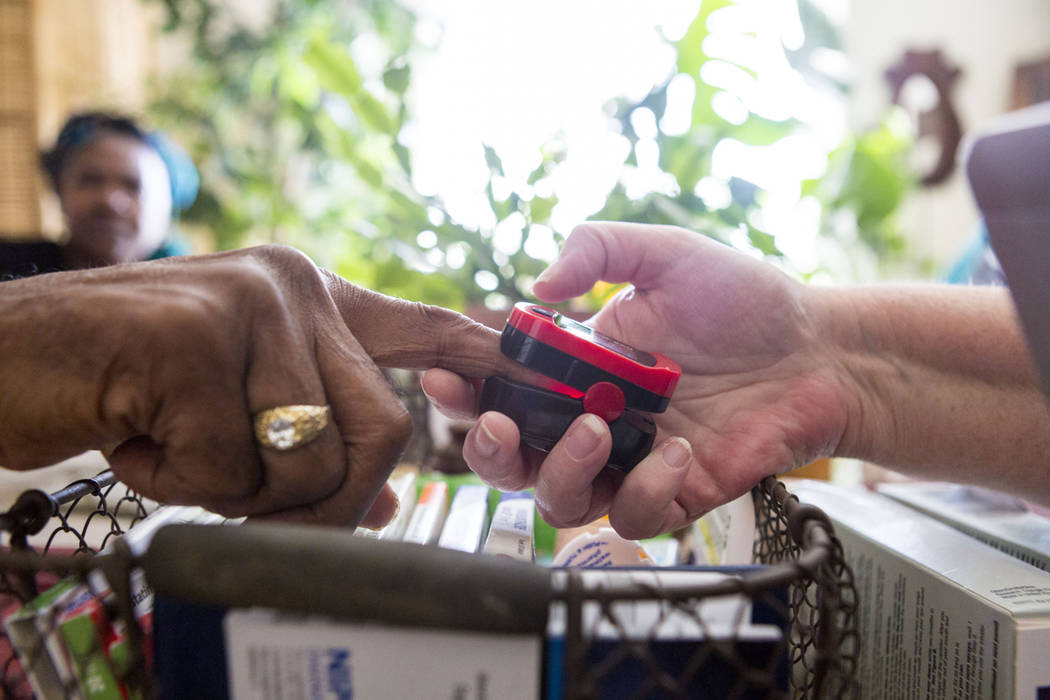 Less than a year ago, 74-year-old Roosevelt Bennett's chronic obstructive pulmonary disease (COPD) had progressed to the point that he says he didn't get out of bed at night to go to the bathroom for fear the exertion would make him "run out of air and die."
Night after night he lay gasping for breath, disgusted and embarrassed yet sure he was keeping himself from suffocating.
"Urinating on yourself is terrible," the retired utility company lineman said recently as he recalled a time in his life that now makes him grimace. "But I did what I thought I had to do to stay alive."
But today Bennett, who was admitted to the hospital on a costly emergency basis five times in 2016 — his decline was so dramatic some doctors thought he had only months to live — greets visitors to his Henderson home with a smile and talks about how wonderful it is to walk his dog and wash his car.
"They gave me my life back," Bennett said of the three health care professionals in his living room: nurse practitioner Judie Trevisano, registered nurse Roger McCreary and Dr. Nakeisha Curry. "They treated me at home, showed me how I could live."
The nurse is here to see you
Trevisano, McCreary and Curry are part of HealthCare Partners' House Calls program, where health care professionals regularly visit homes to treat patients who, as with Bennett, were released from hospitals with conditions that make it difficult for them to get to primary care doctors' offices for appointments.
During this 45-minute House Calls visit, the team finds that prescribed medicines continue working well for Bennett, who also has diabetes. Though COPD is not fully reversible, it can typically be managed.
"I was able to teach him the purpose of the medications and how to use them," said Trevisano, who's been treating Bennett for six months. "Once we did that, he was better able to open up the airways into his lungs. I also prescribed an anti-anxiety drug so he could function better."
House Calls cuts hospitalization costs, but the program was not developed for that reason, Curry said. "It was done because it was the right thing for patients," she said. "It helps them with their quality of life."
The initial House Calls visit by a nurse practitioner and nurse takes about two hours. They not only examine patients and hear their concerns, they also inspect the house for problems that could affect treatment, such as fall risks or ventilation and water problems. A social worker might be called in if the patient needs help, say, in getting food.
Curry said the Southern Nevada program has seven treatment zones, with patients referred to House Calls either by their primary care doctors or by hospitals where they've been treated. Her 18-member team includes three nurses, a social worker, five medical assistants, a manager and seven nurse practitioners.
As often as twice a week, one or two members of the team see a patient at home until he or she is strong enough to stay out of hospitals or urgent care centers and keep doctor's appointments. Most patients need home visits for a couple of months, but some stay in the program for up to a year.
"Mr. Bennett was referred to us after his last hospital stay in October and hasn't been in the hospital since," Curry said.
Patients at highest risk for being admitted to the hospital are those recently discharged, Curry noted, particularly if they don't have someone to pick up medications, make follow-up appointments or heed signs of worsening conditions.
Emergency visits costly
Bennett wasn't healthy enough for his wife, Brenda, to take him to scheduled visits. "He had a hospital only a mile from his home, but his wife couldn't get him in the car to even take him there," Curry said. "So dialed 911 when he had a hard time breathing and racked up $800 in ambulance fees. Those who cared for him thought it was time for him to get ready for hospice, that he had only a few months to live."
Bennett and other House Calls patients — 700 men and women since the program began last year in Las Vegas — are all members of Medicare Advantage insurance plans that have contracts with HealthCare Partners, one of the largest medical practices in the U.S. with more than 700,000 patients.
House Calls, which currently has more than 300 active patients, comes at no extra cost.
Susan VanBeuge, a nurse practitioner and an associate professor at UNLV's School of Nursing, said she expects the House Calls program will be replicated as the baby boomer generation ages.
"With our aging population, it's a thoughtful way of delivering care," she said. "For instance, many seniors have mobility problems. Our public transportation isn't easy for many people to negotiate."
Bennett is a true believer.
"I love it. They gave me medications that actually work for me and showed me how to use them. I'm no longer living in fear."
Contact Paul Harasim at pharasim@reviewjournal.com or 702-387-5273. Follow @paulharasim on Twitter.
What makes House Calls unique?
Standard home health care programs send aides, therapists or skilled nursing to patients' homes to help them recover from illness or injury. Staff must seek approval for prescriptions and treatment from primary care providers, which can take days or weeks.
House Calls professionals prescribe medication and treatments just as primary care providers do. Local pharmacies deliver prescriptions, or patients can get 90-day supplies by mail.
"We're basically an extension of a primary care provider in the home," said Dr. Nakeisha Curry.