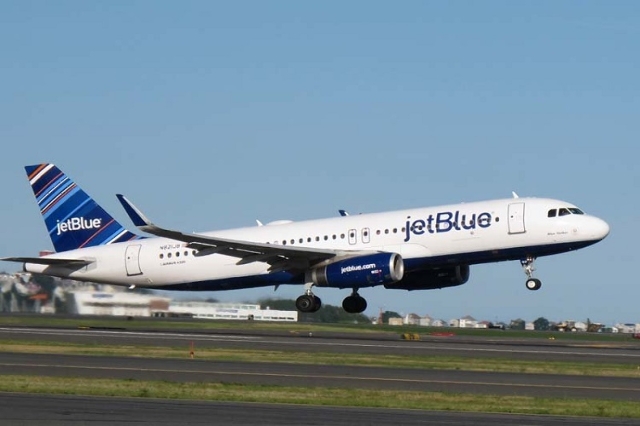 JetBlue Airways Corp. joined a string of airlines offering to refund customers with tickets to areas impacted by the Zika virus, a mosquito-transmitted illness that has been linked to birth defects in thousands of babies.
The New York-based airline, which is a top player in Caribbean travel, would offer refunds or let people rebook flights, a spokesman said on Thursday.
Several airlines — from United Continental Holdings Inc. to Latam Airlines Group SA — already have offered to refund people planning to travel to regions affected by the virus.
JetBlue so far has seen "no measurable impact" on advance bookings or customer refunds because of traveler concerns about Zika, said Marty St. George, JetBlue's executive vice president for commercial and planning, said on an investor call Thursday.
"It's something we're going to pay attention to with our footprint in Latin America," he added.
The World Health Organization warned Thursday that Zika is spreading "explosively" and could affect as many as 4 million people in the Americas.
The virus, a close cousin of dengue and chikungunya, causes rash, mild fever and red eyes. Some 80 percent of those infected typically do not have symptoms, making it difficult for pregnant women to determine if they have the virus. No vaccine or treatment is currently available.
"We believe there could be a slowdown in bookings during this time of heightened media coverage and general fear until more information is known," airline analyst Helane Becker of Cowen and Co said in a research note on Thursday.
However, speaking in terms of the impact of the disease on airlines' performance, she added, "We do not view this virus on the same level as the Ebola outbreak in late 2014 or SARS in 2003 … We would view a decline in shares as a result of the Zika virus as a buying opportunity."