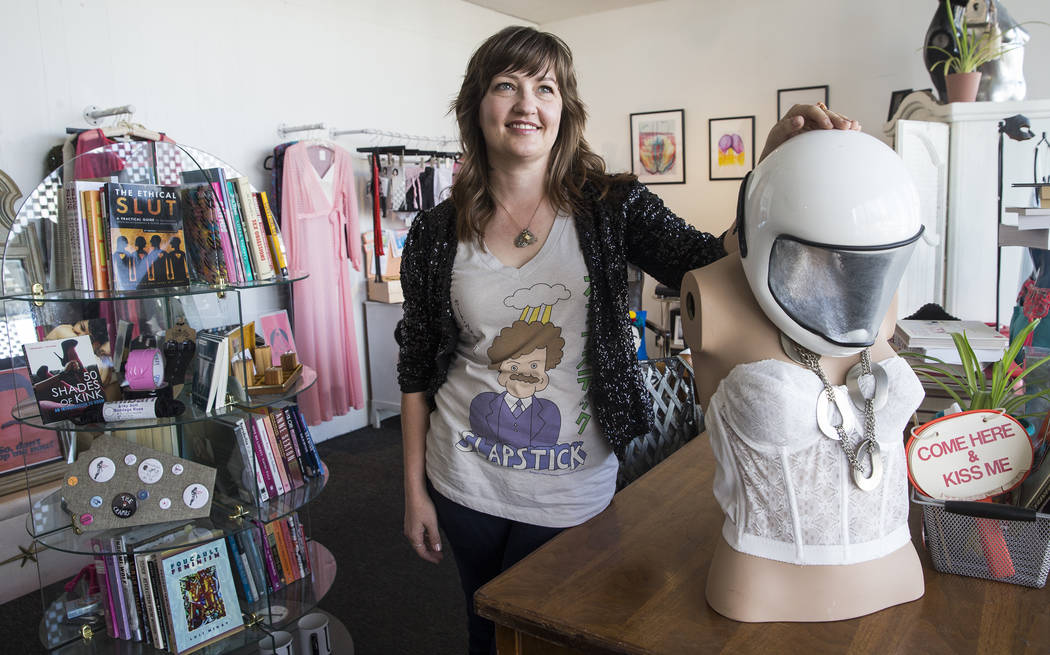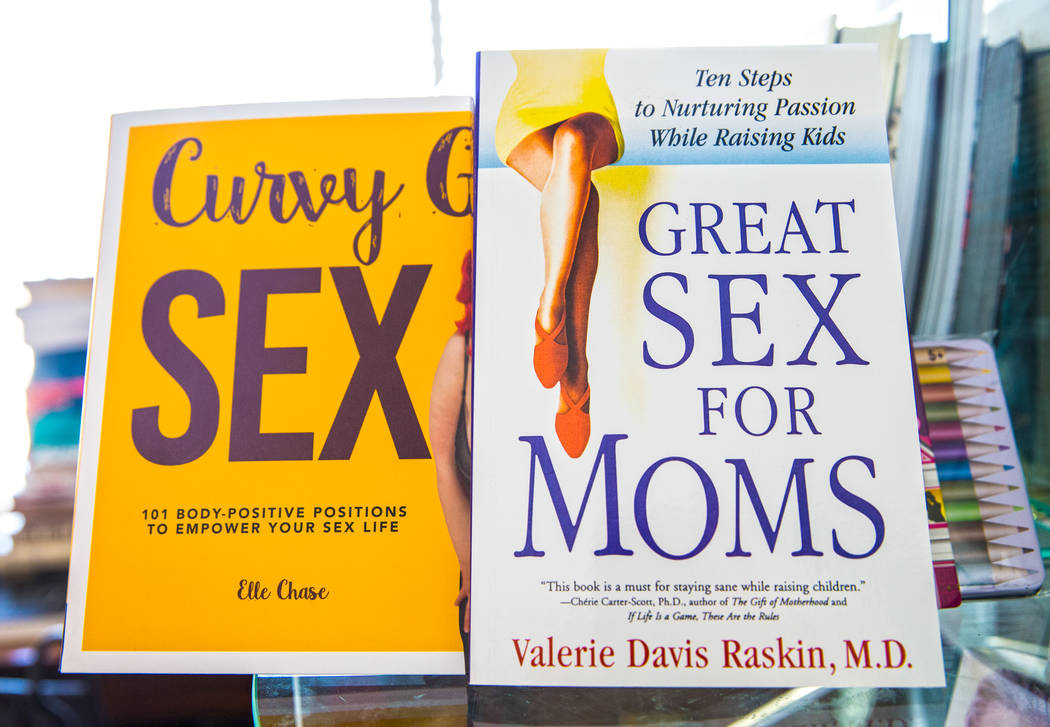 The revolution kicked off by the founders of Eve's Garden, Good Vibrations and other women-friendly adult stores of the '70s continues today.
Lynn Comella, author of "Vibrator Nation: How Feminist Sex-Toy Stores Changed the Business of Pleasure," counts among the spiritual successors of those retailers Toyboxx, 1800 S. Industrial Road, No. 206-A.
Owner Karoline Khamis says she learned about pioneering feminist store owners while a women's studies student at UNLV and began to wonder "why this kind of thing didn't already exist in Las Vegas."
Khamis opened Toyboxx in 2014, but sees her store more as "an art gallery-slash-meeting space" in the Eve's Garden mold, where merchandise is stored in a dresser and a wardrobe amid a relaxed, welcoming vibe.
"I want people to feel like we're hanging out in our bedroom," Khamis says.
The shop is open First Fridays and for special events. It also hosts workshops, while Khamis often participates in community events (for more information, visit toyboxxlv.com).
Other adult stores in Southern Nevada have discovered the benefits of going against the grain.
"I would say that most adult stores don't necessarily cater to women the way that we do," says Megan Swartz, general manager of Deja Vu Love Boutique, 3247 Sammy Davis Jr. Drive.
Swartz estimates that half of the store's customers are women. "They definitely want it to be a clean, well-lit store. They want to feel comfortable in the space," she says.
"We have a very boutique feel in our store," she says. "We cater to a lot of dancers and entertainers."
Swartz also estimates that 30 percent of the store's customers are tourists. The shop sells "a lot of bachelorette items and things like that," she says.
Edward Wheeler, owner and president of The Love Store, estimates that women make up 75 percent of his stores' clientele.
"Our store attracts a different market." he says. "We advertise to women."
The male-heavy clientele of more traditional adult stores is "not our market," he adds. "We find that if we can bring in women, they'll bring in their husbands. We try to create a female-friendly, couples-friendly business."
Women want "a friendly environment, non-threatening," he says. "They want to feel comfortable, and they want a large selection, and they want a knowledgeable staff."
"People do want to feel like they've come into a mainstream environment. And we are a little different. Our stores do offer workshops, and we try to (offer) a little more on the educational part."
Even the sales staff in the stores is different these days. When The Love Store recently opened in California, more than 90 percent of job applicants were women, Wheeler says. "Twenty years ago, that would have been the opposite."
Contact John Przybys at reviewjournal.com or 702-383-0280. Follow @JJPrzybys on Twitter.