Meet Up & Eat Up provides meals to kids across Las Vegas Valley
Updated June 26, 2018 - 8:31 am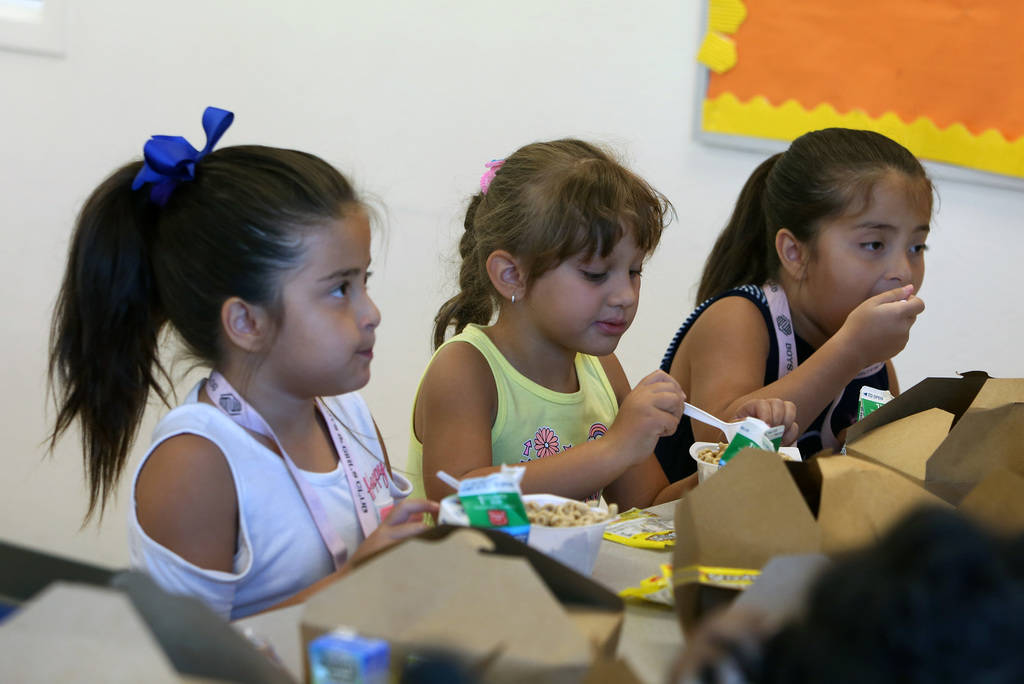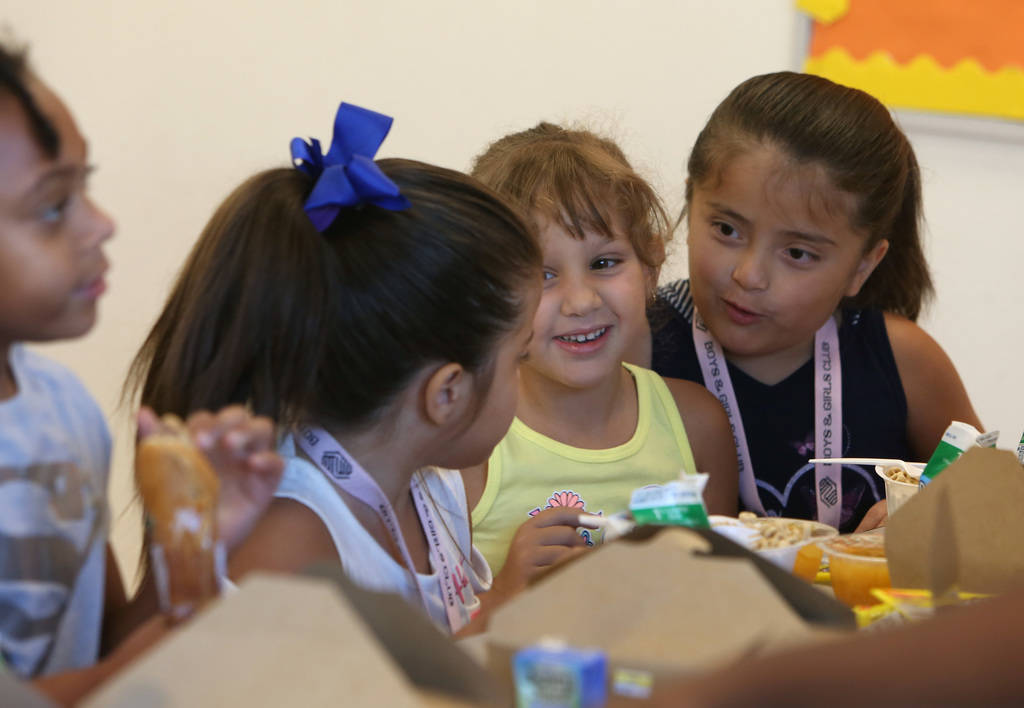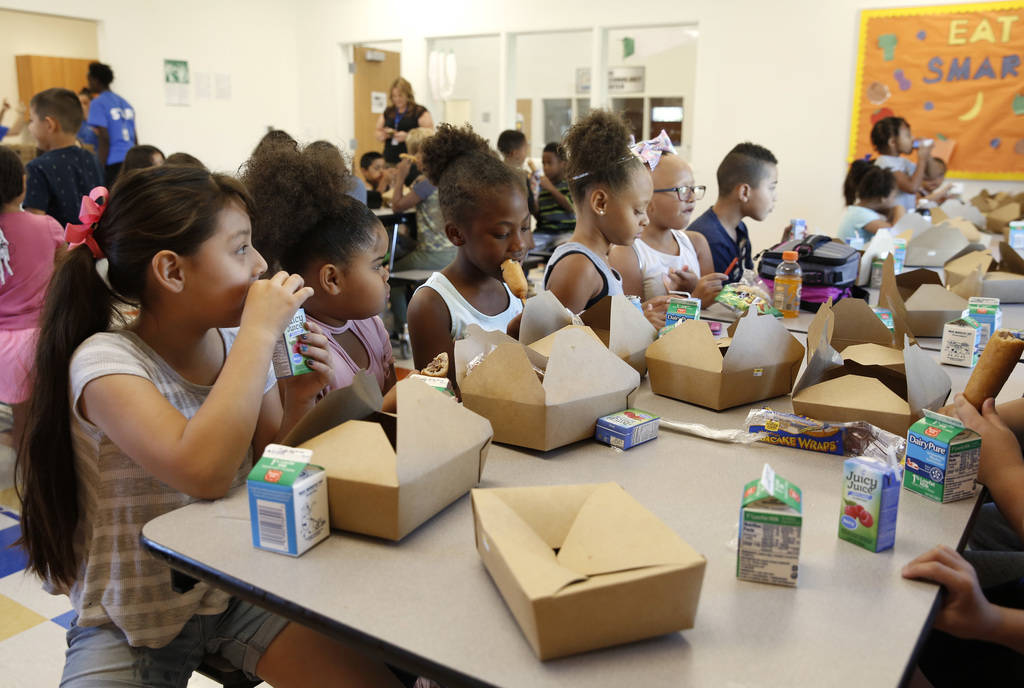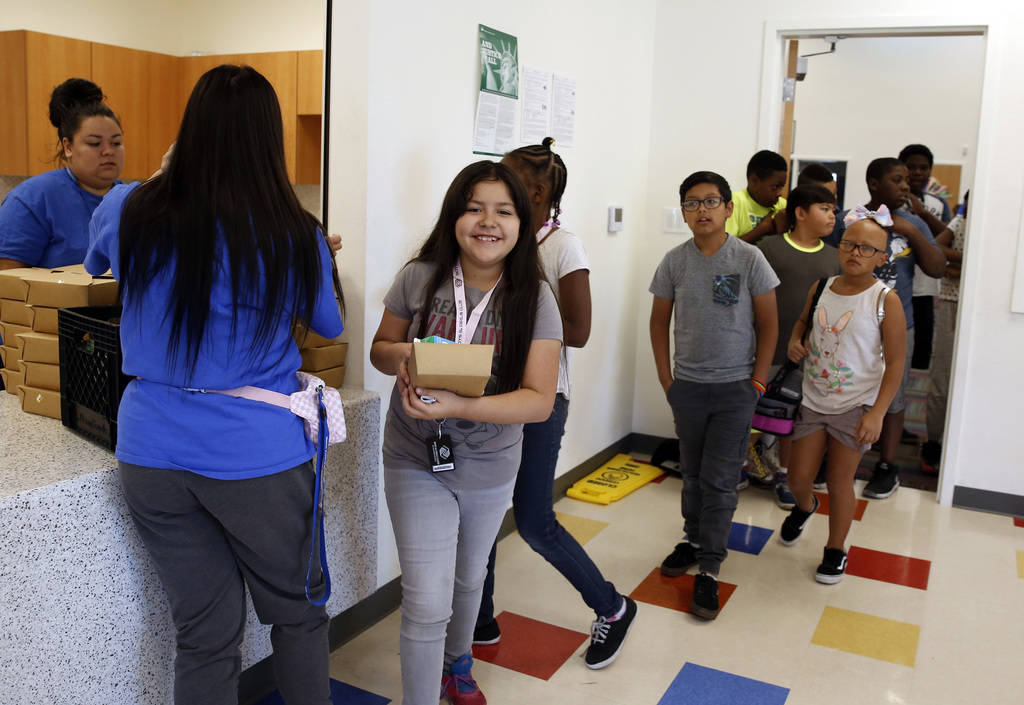 The excited sounds of children eating and chatting filled the Boulder Highway Boys & Girls Club on a recent Thursday morning. Most had finished their breakfast, and group leaders gathered some of them for storytime while others bounced out the door for a local field trip.
The children are students in the Clark County School District, who, if school were in session, would receive free and reduced-priced breakfast and lunch. More than 60 percent of all CCSD students meet the criteria.
For the 10th consecutive summer, Three Square food bank has stepped in to provide free weekday meals for students across the Las Vegas Valley. Its program, Meet Up & Eat Up, is providing meals to kids who might not have enough to eat at home at more than 100 sites through Aug. 10.
"As soon as the school year ends, they lose access to those meals," said Andrea Martinez, programs manager for Three Square. "It's a long three months … and we struggle a bit more here because it's so hot."
According to Three Square's most recent Map the Meal Gap study, done in cooperation with the national organization Feeding America, 13.4 percent of Clark County residents struggle with hunger. That's about 271,000 people, more than 103,000 of whom are children.
The food bank partners with agencies such as Boys & Girls clubs, libraries, recreation and community centers and more across the valley to provide meals to children and teens 18 years and younger.
This year, seven sites will provide a half day of free physical activity and nutrition education along with breakfast and lunch.
"We do art, technology — I've learned the basics of a computer — how to work it," said 12-year-old Damien Watts, who attends one of the activity sites. "We also play outside. Usually, I don't do that because there's so much aggravating stuff going on outside. But this is a place of peace."
The food program is also mobile.
"Two vans go to eight apartment complexes each and serve (children) in the parking lots — like a food truck," Martinez said. "It's our third year operating that. This was our way to go directly to the kids. The best way to reach them is to go to them."
Last summer, Three Square provided more than 265,000 meals. The food bank also has Backpacks for Kids, a program that gives out supplemental meals and snacks for children to eat on weekends.
"I say this all the time — at the Boys & Girls Club, we don't have to think about food because we have Three Square," said the club's CEO Andy Bischel. "Deliveries come on a daily basis. We put them in the fridge and hand them out. It's so convenient. All partnerships are effective but this partnership really makes an impact."
The father of two boys sees how frightening food dependency and insecurity can be for the youth.
"A lot of these kids don't know … we help them understand the healthy things you can put in your body and how to balance that. The sooner we can get to them and give them that information, the better off we are."
For a list of Meet Up & Eat Up sites, enter your ZIP code at freesummerfood.org.
Contact Mia Sims at msims@reviewjournal.com. Follow @miasims___ on Twitter.