More doctors for northwest Las Vegas community is ultimate goal of MountainView Hospital residency program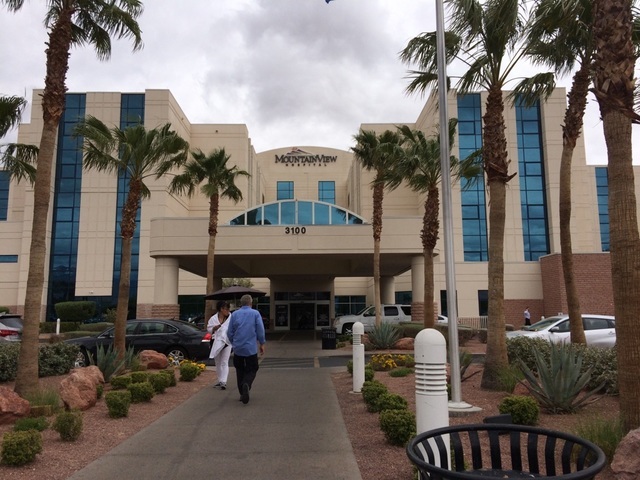 In September, MountainView Hospital received accreditation for its Internal Medicine Residency program. Roughly 250 interviews later, it has selected the doctors who will complete their training at its facility.
"We are very excited to reach this important milestone in the development of MountainView Hospital's Graduate Medical Education (GME) program," said Dr. Ali Rahimi, director of the Internal Medicine Residency program at the hospital, 3100 N. Tenaya Way. "Our inaugural resident class will help set the standard — and the high bar — for the future of the program."
The hospital was also accredited to add General Surgery and Obstetrics/Gynecology to the residency program.
Match Day was the final event of the GME system, known as the National Resident Matching Program (NRMP). Nationwide, fourth-year medical students tour hospitals and universities to meet with faculty in order to find the right "match" for their residency goals. Programs across the country interviewed students to find candidates who met their goals and fit their community's needs. NRMP matched the applicants to the programs, taking into consideration all parties' input.
There were 20 post-graduate year one (PGY1) slots and 20 post-graduate year two (PGY2) slots in Internal Medicine available at MountainView, and all were filled. Some of those residents have already begun training, and all will begin by July 1. The hospital was approved for 60 positions but at this point opted to fill only 40. The program was also expanded to include 28 General Surgery and 16 OB-GYN positions.
GME residency programs take place over a three-year period (Residencies range in years depending on the program; for example, OB-GYN and General Surgery are four years). In order to be considered, applicants had to show high academic board scores.
"But it was really about the commitment to primary care," said Chris Mowan, MountainView CEO. "We weren't looking for a candidate who was also looking to go on and do (a specific field) and also go on to do another fellowship. We were looking for a majority to, hopefully, stay in Nevada but either way go back and practice primary care. Our goal was to find people who were passionate about primary care. Because that's what we need; that's our greatest shortage."
He said that would increase people's access to care and make their health care timelier.
"And if we had more doctors, they could spend more time with patients," he said.
With the length of the residency programs, the doctors have a chance to become grounded in the community and build a patient list. Sometimes, that relationship can translate to them staying: Mowan said the industry standard is that 50 percent of residency interns remain in the community to continue serving its residents.
Visit mountainview-hospital.com or call 702-255-5000.
To reach Summerlin Area View reporter Jan Hogan, email jhogan@viewnews.com or call 702-387-2949.