Nevada ranks poorly for number of nurses, well for job prospects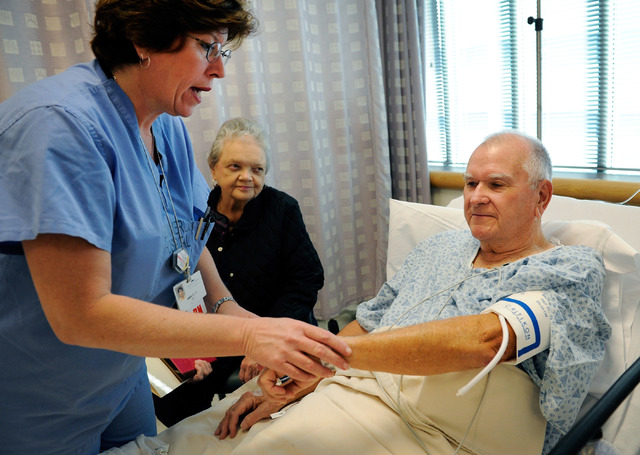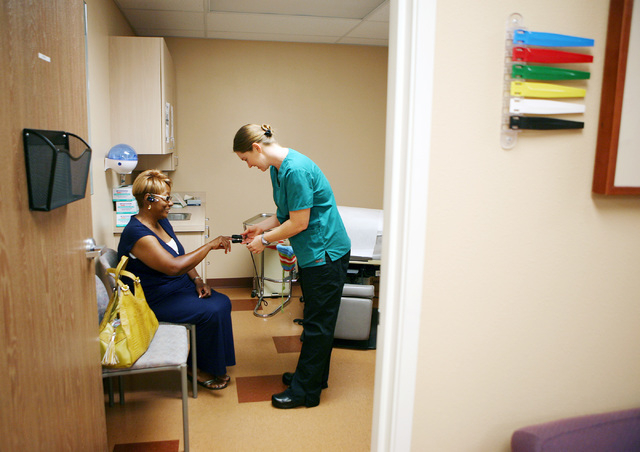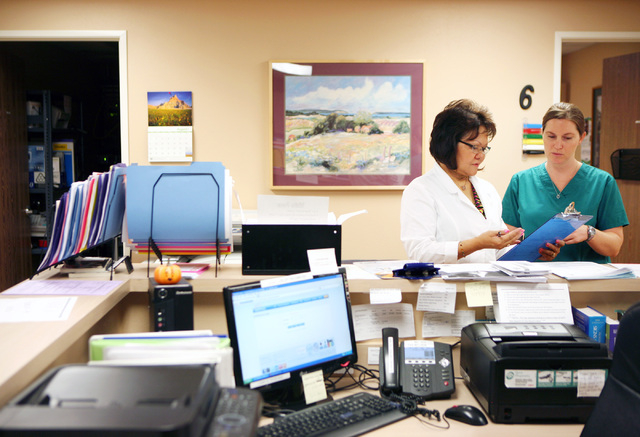 Nevada ranks dead last in the number of nurses per capita, according to an analysis of the best and worst states for nurses released Tuesday.
The ranking, from personal finance website WalletHub.com, reinforces what many state officials say is a weakness in the state's medical workforce: a shortage of health care professionals across the spectrum to attend to Nevada residents.
However, the statistic actually bolsters Nevada's status in WalletHub's analysis because it improves the state's attractiveness to nurses looking for a job.
Overall, Nevada is ranked 26th in the country for nurses. WalletHub looked at all 50 states and the District of Columbia, analyzing factors such as the number of job openings per capita, average annual salary, average number of hours worked and number of health care facilities in the state.
WalletHub's analysis shows registered nurses in Nevada earn twice as much as those in Connecticut, when average annual wages are adjusted for cost of living.
The monthly median starting salary for nurses in Nevada adjusted for cost of living was $2,675. The average annual salary for registered nurses, adjusted for the cost of living, is $78,976.
The District of Columbia has three times as many nurses per capita as the Silver State.
Deborah Huber, executive director of the advocacy and quality improvement nonprofit HealthInsight Nevada, said the state also has dealt with a population boom unlike many areas of the country.
"There has been a lot of work done over the past decade to double the number of nursing graduates," Huber said.
Huber especially disputed one WalletHub finding: that Nevada ranks 44th in terms of educational opportunities based on quality of nursing schools.
"I would have to question that," she said. "The graduate nurses we have do a fine job."
In 2014, more than 88 percent of Nevada nursing school graduates passed the NCLEX, the licensing exam required for nurses to practice.
One effort to get more nurses into practice is GAP Training for RNs through UNLV's Continuing Education Program.
Over 13 weeks, recent nursing school graduates received additional education, mentoring and clinical work to give them experience.
Six RNs recently completed the program's first course, and recruitment is underway for the next for the next course starting next month.
The top five states in WalletHub's analysis were Washington, Colorado, Minnesota, Wisconsin and Texas. The bottom five in descending order were Louisiana, Hawaii, Kentucky, West Virginia and New Jersey.
WalletHub timed the release of the report with National Nurses Week, which begins Wednesday.
Contact Steven Moore at smoore@reviewjournal.com or 702-380-4563.