While talking with patient Matilda Pult on his regular rounds one morning at the University of California, San Francisco Medical Center, hospitalist Steve Pantilat asked Pult what she would eat if she could eat anything.
Her answer? A glazed doughnut.
"Everybody just kind of laughed, because it was something so simple," her daughter, Juliet Pult, says. "But at that moment, it just kind of made sense."
Though Matilda Pult had an appetite, she hadn't been eating because her regimen for interstitial lung disease restricted her to a bland low-fat, low-carb diet. After Pantilat, who specializes in palliative care, talked with Matilda Pult, he determined that strictly adhering to the diet was not going to extend her life at that point. The enjoyment from eating that doughnut would outweigh any health consequences.
So the next morning, Pantilat stopped by his local doughnut shop for a dozen glazed doughnuts on his way to the hospital.
After returning home from the hospital — something else that Matilda Pult had discussed with Pantilat as being important to her — Juliet Pult brought her a glazed doughnut every morning thereafter until she passed away a month later.
Something as simple as a daily doughnut improved Matilda Pult's quality of life. That gets at the crux of palliative care: going beyond the often sterile question of what treatment entails.
"Doughnuts are not a big deal," Pantilat says. "It's really talking to the patient and understanding what's important to them."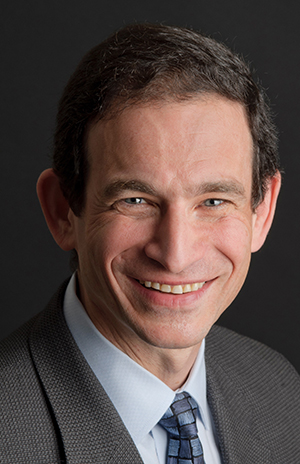 Pantilat is the director of the University of California, San Francisco Medical Center's palliative care program, a team that includes doctors, nurses, social workers and a chaplain. Pantilat's book, "Life After the Diagnosis" (Da Capo Lifelong Books, $16.99) was published this year. He visited Las Vegas in early May to speak at a Society of Hospital Medicine meeting.
The goal of palliative care, an often misunderstood or simply unknown specialty, is to enable patients to maximize their quality of life and give them control over what the end of their life will look like. Though hospice care is a type of palliative care, palliative care more broadly can be introduced from the moment of diagnosis with a serious illness.
Though it does include discussions about treatment, it also involves asking doctors and patients to have different, often more difficult, discussions about a patient's future. In other words, it's about figuring out what it means to live better, not just longer.
"My initial feelings about it were fear-based," says Denise Marcucci, a patient of Pantilat's with a type of Parkinson's called multiple system atrophy. "It's bad enough to find out you have Parkinson's, a debilitating, nonreversible situation, and then to find somebody that wants to give you end-of-life services, well that's kind of hard. But I sure wouldn't want to do it without them. Somebody has to show you what to do, because nobody's taught you, how do you live your life to the very end?"
Pantilat began work on the topic in the late 1990s. He decided to write the book after fielding questions from friends and family about how to cope with serious diagnoses. At the time, he didn't know of any books to recommend.
In "Life After the Diagnosis," he provides a step-by-step guide on how to handle a serious illness from the moments after diagnosis onward. Alongside a chapter dedicated to palliative care, he writes about what questions to ask your doctor, how to control pain and other symptoms and how to be a caregiver.
Palliative care often comes too late and for too few patients because of misconceptions from both physicians and patients. Cancer patient Warren Hellman didn't meet with Pantilat's palliative care team until three days before his death; at that point, the most Pantilat could do was talk with Hellman and listen to him play a song he'd written for the first and last time.
"No one really had the conversation with him, what do you want to do with the rest of your time?" says Hellman's daughter, Patricia Gibbs. Though she and her siblings had broached the topic of palliative care, he didn't understand what it entailed and perceived it as giving up.
"What he didn't know was that his own quality of life would have been improved if he'd connected with them sooner."
Pantilat dedicates pages in "Life After the Diagnosis" to debunking myths about palliative care, such as the perception that it's supposed to give someone a "good death" or that it's part of the care a typical physician or nurse should give.
"I think if the word got out earlier in your care, you wouldn't react so negatively about the connection with death and you'd have more of a connection with living at the present time," says Marcucci.
Palliative care in Nevada vs. nationwide
The Center to Advance Palliative Care gave Nevada an A for its palliative care coverage, compared to the nationwide average of a B.
Of Nevada's 12 hospitals with more than 50 beds, 11 have palliative care units (91.6 percent). Nationwide, 1,591 hospitals of 2,393 offer palliative care programs (66.5 percent).
None of the four hospitals in Nevada with fewer than 50 beds offers palliative care programs. Nationwide, 29 percent of hospitals with fewer than 50 beds do.
Source: Center to Advance Palliative Care's 2015 state-by-state report card
Contact Sarah Corsa at reviewjournal.com or 702-383-0353. Follow @sarahcorsa on Twitter.