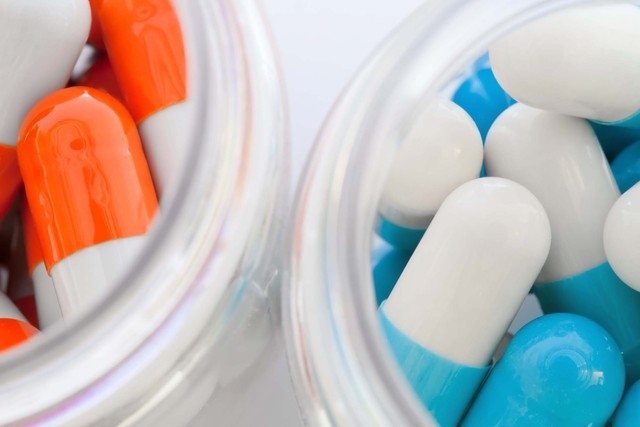 You know how hot, muggy weather can make you feel listless and tired and ineffective?
Turns out your medications can feel the same way when they've been exposed to heat, moisture or light.
Susan Nguyen, a doctor of pharmacy and an assistant professor of pharmacy practice at Roseman University of Health Sciences College of Pharmacy, says exposure to heat, light or moisture can "decrease the stability and efficacy of the medication, and the medication will not work as well when you need it."
For some medications, the degradation may not be noticeable, she adds. But in the case of other medications — nitroglycerin tablets taken for chest pain, for example — "you want those to work when you need them, so you just don't want to take that chance."
Yet, patients often store their medication in places that can help to reduce the drugs' effectiveness. Many people, for instance, keep medications on the kitchen window sill where they're exposed to sunlight, or in bathroom medicine cabinets where they're exposed to moisture.
"When you do that, you decrease the stability of the medications," Nguyen says.
Generally speaking, medicines should be kept at room temperature — about 69 to 77 degrees — "and we prefer patients keep medications in a cool, dry place," she says.
Read package inserts for specific advice about specific medicines. And, Nguyen says, if in doubt, consult your pharmacist.
Now that warmer weather is here and summer soon will follow, don't keep medications in the glove compartment or console of your car and, when getting a prescription filled, arrange your trip to return home quickly, without exposing the medicine to in-car summer temperatures for too long.
Similarly, arrange deliveries of prescriptions obtained from mail-order pharmacies so that the drugs don't sit in a mailbox or outside your door for very long.
"A lot of mail-order pharmacies are now requiring that there's somebody there to sign for the medication, especially high-cost medications such as insulin or any of the injectable medications," Nguyen says.
Ask a friend or neighbor to check your mail and retrieve your medications when you're away on vacation. Or, if you live in an apartment, arrange to have the medications delivered to the leasing office until you can pick them up.
When traveling, keep medications in your carry-on bag so that they're not exposed to possible temperature extremes in the cargo hold. If necessary, use cold packs and insulated containers to store medications that are susceptible to heat damage.
Nguyen says if you have to carry a medication around with you — nitroglycerin tablets, for example — it's a good idea to carry it somewhere other than in your pocket, lest body heat cause it to start to break down.