Recovery center offers valley residents further help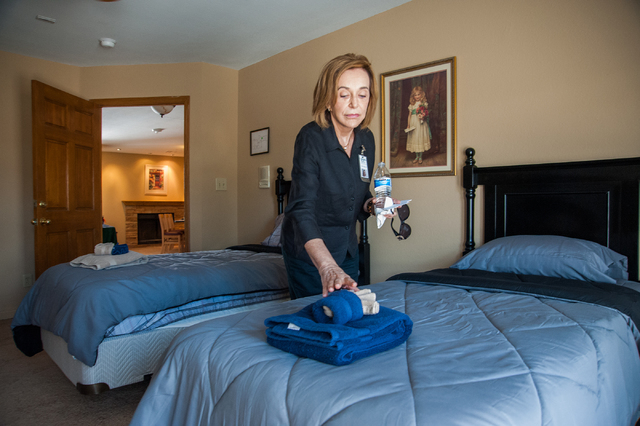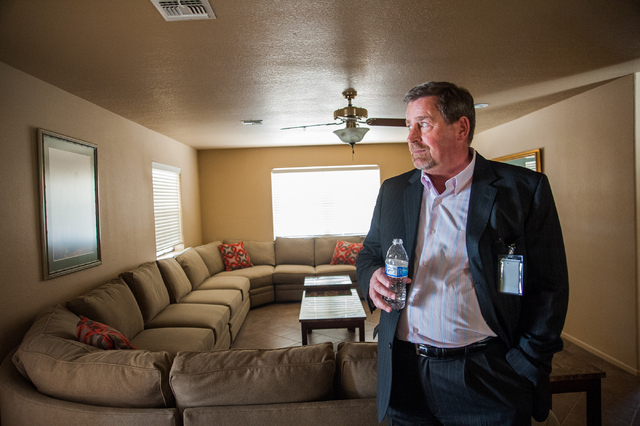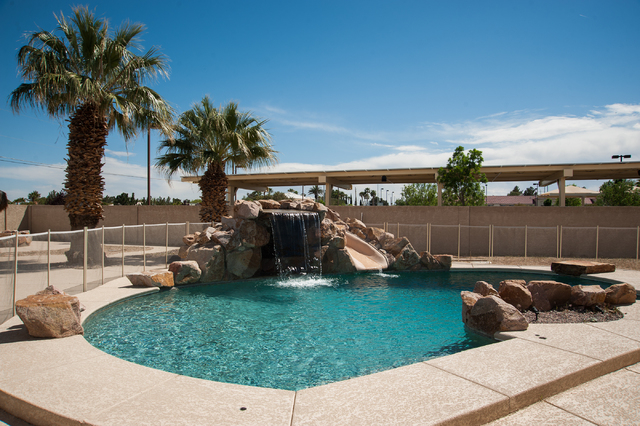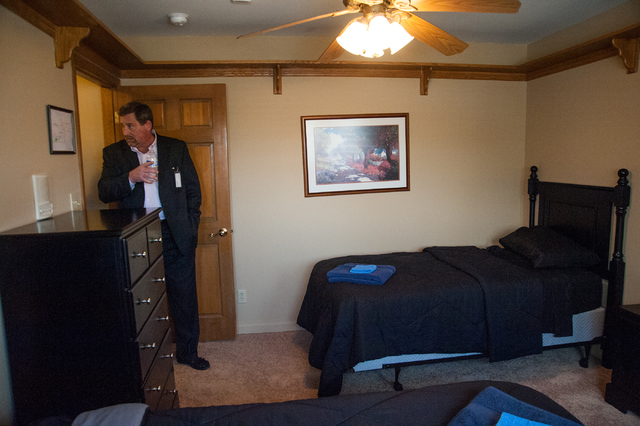 Adults with substance abuse problems have a new way to recover through a local center that promises personalized treatment and extended care.
The Las Vegas Recovery Center celebrated the grand opening of its residential homes to provide treatment for 20 adults last month.
"The homes are designed for people who had difficulty staying clean and require a more extended experience," said Stuart Smith, chairman and founder of the center. "Some people are trying to recover for the first time; others just want to stay here for a short time. Our goal is to provide them with different options."
Each gender-divided home is equipped to house 10 residents, with bedrooms ranging from private to semi-private.
"When people live together, they are able to share a common experience," said Tom O'Neill, director of marketing. "They are able to process everything about their life, create a bond and heal together."
Clients are given individualized treatment that will address the particular challenges they may face in recovery, according to O'Neill.
The programs are designed to teach clients about the disease of addiction and issues that led them to their behaviors.
"Addiction is an equal opportunity disease. It can strike anyone regardless of their education, income, age or gender," O'Neill said. "We've helped a lot of baby boomers, veterans and young people deal with their addiction."
Personalized care includes one-on-one sessions with a primary counselor, educational groups, process groups, family sessions and recreational activities, such as yoga, chi kung and meditation.
Activities are scheduled daily from 8 a.m. to 11 p.m.
Clinical staff members are present 24 hours a day to supervise the homes.
"(In these homes) our clients are in treatment all of the time," O'Neill said. "We don't take a cookie-cutter approach. We personalize each case based on the individual."
Amenities include a Wi-Fi network, cable, utilities, full kitchen, laundry, local phone service for both homes and a pool inside the women's house.
Rooms are offered at $500 a day, which can be covered through an insurance provider, according to O'Neill.
Prices include meals, treatment, medical care, regular monitoring and transportation to 12-step meetings.
Johanna O'Flaherty, CEO at Las Vegas Recovery Center, said the residential homes were added as a cost-effective choice for those on a path toward recovery.
"We're very excited to provide this opportunity for clients at an affordable price," O'Flaherty said.
Clients must stay at the recovery residential homes for a minimum of one month and can stay up to 90 days.
"This is a secluded, safe and restricted area," O'Neill said. "It helps people start their journey towards recovery and gives them a peaceful mind."
For more information, call 702-515-1373 or visit lasvegasrecovery.com.
Contact North View reporter Sandy Lopez at slopez@viewnews.com or 702-383-4686. Find her on Twitter: @JournalismSandy.