'Right to Try' law no panacea for terminally ill, experts say
Updated June 11, 2018 - 6:43 am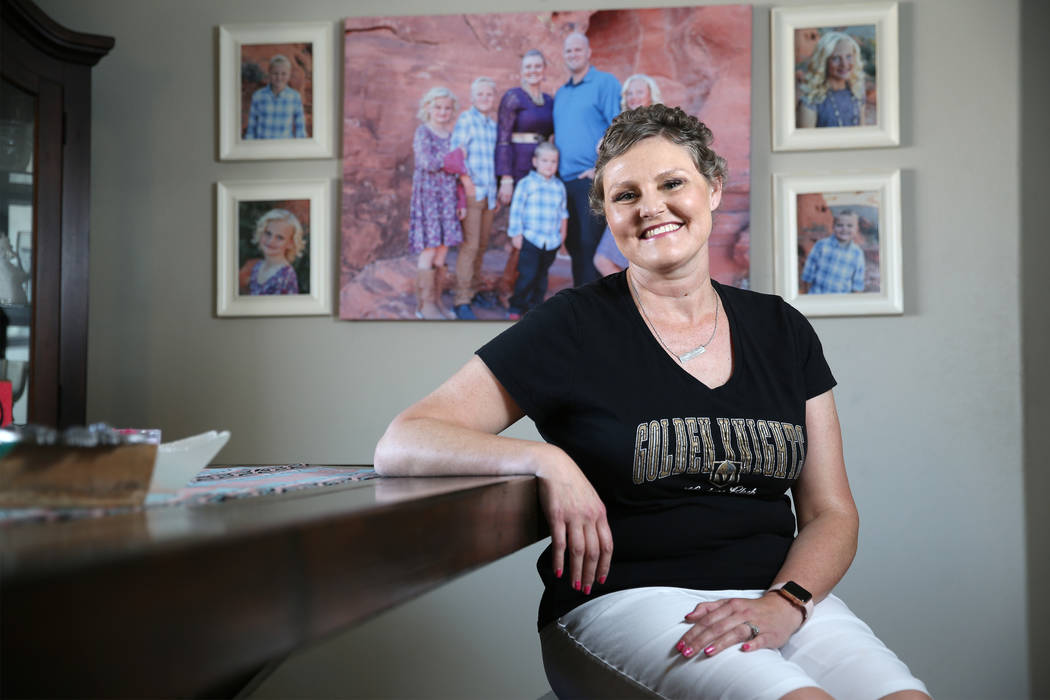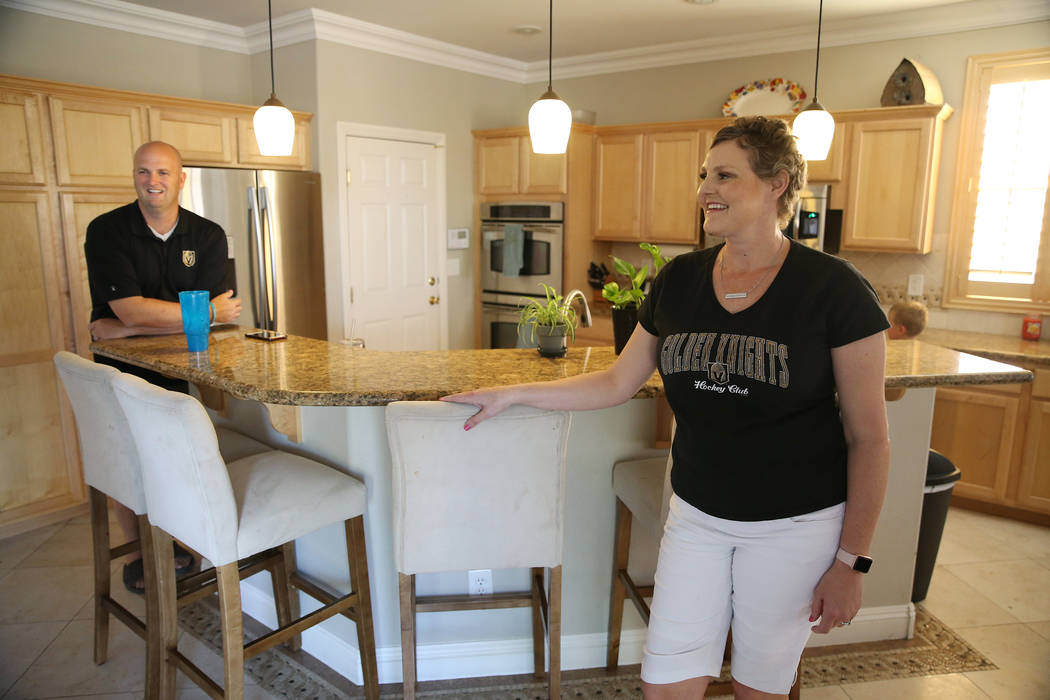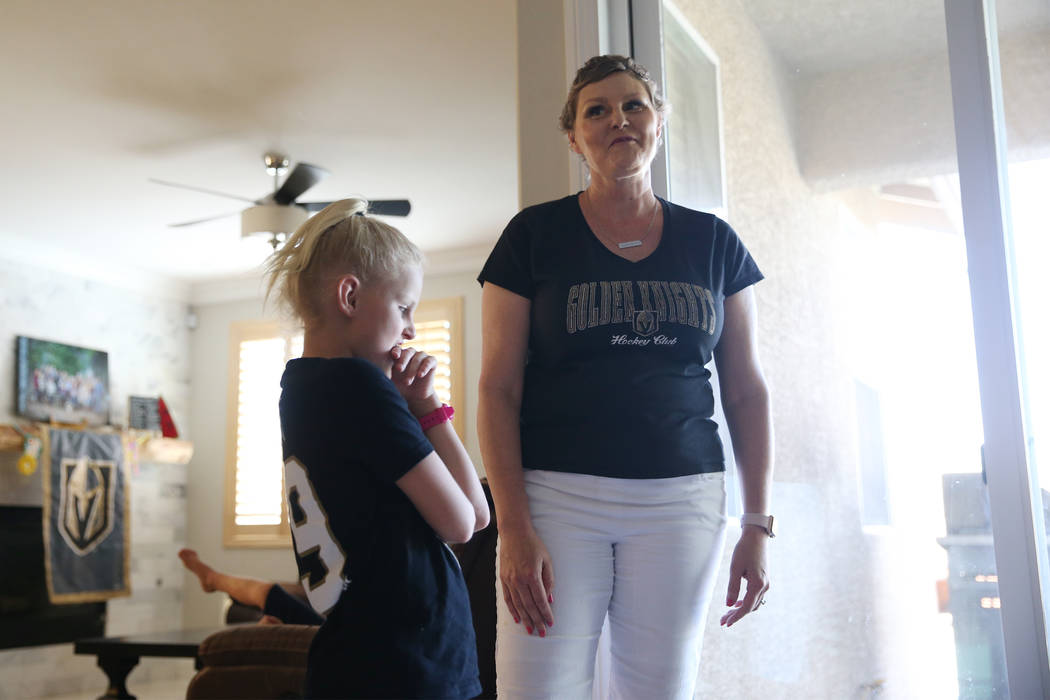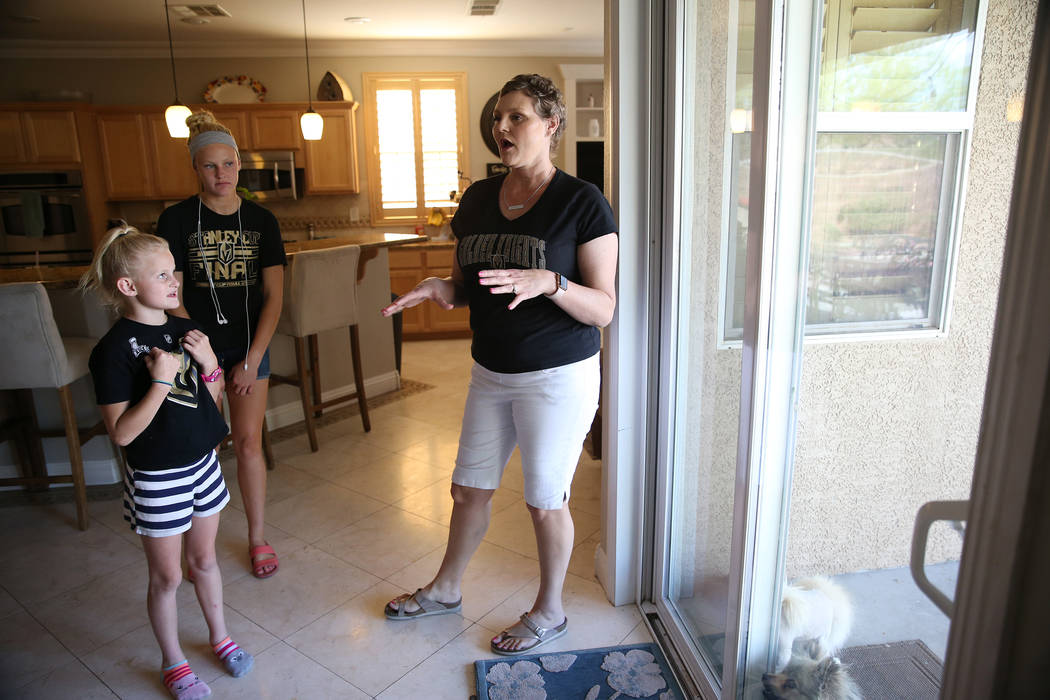 Stacy Perry enjoys sitting on the sidelines at soccer games and cheering on her children.
She's the quintessential embarrassing mom, yelling "That's my keeper!" when her oldest daughter, 13-year-old Bryanna, stops a goal. She cheers, "Rah-rah-ree, go 73!" when son Maddox, 11, wearing the No. 73 jersey, breaks into the clear with the ball.
But when it comes to battling stage 4 colon cancer, Perry, a 39-year-old Las Vegas resident, has no interest in sitting back.
That's why she was ecstatic on May 30 when President Donald Trump signed so-called "Right to Try" legislation. On the face of it, the new law gives terminally ill patients like Perry access to experimental drugs before they've been approved by the Food and Drug Administration and outside the confines of a clinical trial.
"I cried tears of joy. I was so happy because … this bill affects somebody like me directly," Perry said. "This Right to Try Act gives me hope and helps me hang on for the next day."
What she was unaware of — and what some Las Vegas experts say undercuts the need for the federal law — is the existence of programs that allow doctors to request access for patients to investigational drugs through the FDA.
Perry's oncologist at Comprehensive Cancer Centers of Nevada, Dr. Fadi Braiteh, said it's unlikely the law will expand patient access to medicine at all.
"In a nutshell, it's more of a political (brouhaha) than a real change," he said.
Risk vs. reward
Also, unlike the so-called "compassionate use" program, the new law cuts the FDA out of the equation entirely. That prompted the American Cancer Society and other patient advocacy groups to write a letter to members of Congress before the bill's passage expressing concern for patient safety.
"The legislation would roll back essential patient safeguards and could result in patients being harmed by unproven, and potentially unsafe, therapies," a May 22 statement from the organization's Cancer Action Network reads.
Perry was diagnosed in July 2016 after a sharp pain in her left side sent her to the emergency room. A CAT scan lit up, revealing a tumor in her liver. Biopsies showed it had originated in the colon.
She soon underwent colostomy surgery to replace 10 centimeters of her colon, and nearly two years later she's undergone 30 chemotherapy treatments.
For now, the chemo is keeping the disease at bay, but Perry wonders if there's a drug out there that could just zap the cancer.
"It could be the cure," Perry said. "You just never know. Why wouldn't you try?"
Dr. Atoya Adams, who runs clinical trials out of the Las Vegas research company AB Clinical Trials, said that view is common among patients battling life-threatening illnesses.
"I've heard patients say, 'I'll take the risk, because if there's a chance it can improve my life, I have that chance,'" Adams explained.
'It's not a revolutionary law'
The new law says people with life-threatening illnesses who've tried all other available treatments and provided informed consent can access investigational drugs. It allows patients who don't live near an ongoing clinical trial or don't fit strict trial criteria to access the drug anyway and takes the FDA out of the equation.
It's similar to the compassionate drug use program, which provides patients the same benefits, but mandates FDA approval first. The American Cancer Society cites FDA statistics showing that 99 percent of compassionate use queries are approved.
Some say the law could benefit patients by shortening the time between doctor request and patient receipt of the drug. But Braiteh argues that the time difference would be negligible, maybe a week at most.
"I don't see it as negative, but I don't see much positive being brought," Braiteh said. "It's not a revolutionary law or revolutionary process."
But learning that other options to access experimental drugs already exist doesn't change Perry's mind about the law's benefit to patients. If nothing else, it will draw public attention to the plight of terminally ill patients when it comes to quickly accessing experimental drugs, she said.
Fighting the good fight
Perry already has experienced the potential downside of experimental treatments, having participated in a clinical trial of an investigational immunotherapy drug, a personalized cancer vaccine, as part of a Phase 1 clinical trial.
She was hopeful the new drug would be the cancer killer to answer her family's prayers. Instead, the tumor in her liver doubled in size, and doctors found new cancerous cells in her right lung and peritoneal cavity.
She and her husband, Mark, decided to ditch the drug and she went back to chemo.
"They say sometimes it gets worse before it gets better, but I just didn't have a good feeling about it," Perry said. "I said, 'I can't take that chance. I have four kids.'"
Perry smiled lovingly as she watched the children show off their piano-playing skills on a recent Thursday evening. Being a mom is her greatest joy in life, she said.
It's those kids — Bryanna, tall like her mom and dad; Maddox, the brainiac; 8-year-old Cali, who says she's the fastest of her athletic siblings; and 4-year-old Chase, the baby — who drive Perry to keep fighting for life.
Though the experimental drug didn't help Perry, she said she'll consider trying another drug if it shows promise in preliminary trials — anything that might help her catch another soccer game.
"I read the scriptures. I call my mom and I'm like, 'Mom, tell me I'm going to make it. Tell me I'm going to make it.' And I cry a lot," Perry said, brushing tears from her cheeks. "And sometimes I just cry because I've got to get it out. But it'll be OK."
Contact Jessie Bekker at jbekker@reviewjournal.com or 702-380-4563. Follow @jessiebekks on Twitter.
No big impact from state laws
Nevada passed a Right to Try law in 2015, making it one of 40 states with similar legislation, according to the Goldwater Institute, a libertarian think tank based in Phoenix.
But because states don't have power over the FDA, those laws likely didn't have much impact, said Dr. David Orentlicher, co-director of UNLV's health law program. Manufacturers likely deferred patients and their doctors to the compassionate use program, given the FDA's involvement was mandated on a federal level, he said.
Braiteh agrees. If a drug causes adverse events, like death, outside of a clinical trial, it could delay the drug's approval. And companies don't want to take that risk, he said.
What such legislation can do is put pressure on the FDA to cut down the paperwork — and therefore the time — it takes to get a patient qualified under the compassionate use program, Orentlicher said.
"When the public is supporting these laws and bringing these cases, the FDA hears that" and makes changes to ensure "that people don't miss the opportunity for one of these exemptions simply because it's too hard to apply," he said.
— Jessie Bekker