Tough Mudder launches indoor training gym in Las Vegas
February 10, 2018 - 3:34 pm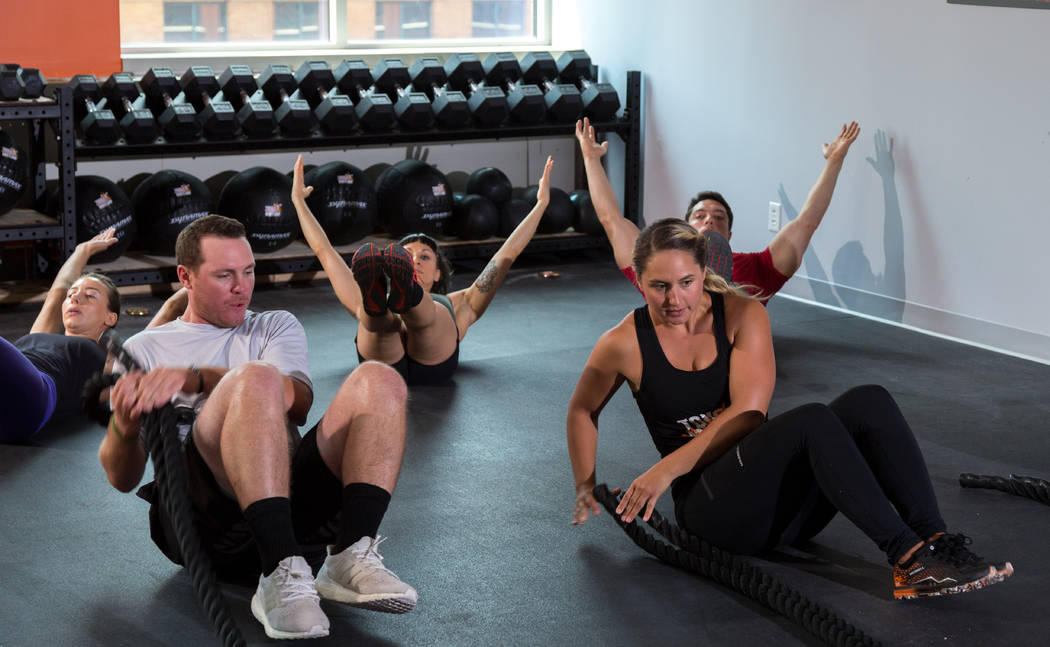 Calling all Tough Mudder competitors and wannabes: the outdoor obstacle course competition is setting up shop indoors.
Tough Mudder Inc., which holds races nationwide for obstacle course enthusiasts, will open two studios — one in Burlington, Massachusetts, the other in Las Vegas — with a third planned in Houston, to help contestants train for the events and serve as a fitness workout option to the general public.
The new brand, termed Tough Mudder Bootcamp, will offer high-intensity interval training when it opens in April.
"In a lot of ways, this is a no-brainer," said Cathrin Bowtell, senior vice president for Tough Mudder Bootcamp. She came on board two years ago to help plan the brand's launch. "We want to be a bigger part of the journey for our participants."
Participants will rotate between stations for 45 minutes, using equipment including rowers, bicycles and a monkey bar climbing station. Each class can accommodate 24, Bowtell said.
"We want to be accessible; we want participants to feel included," she said. "We want to be the place that you call your gym and you come week-to-week."
A large cohort of Tough Mudder participants call Las Vegas home, making it an ideal start-up location for the new brand, Bowtell said.
Alona Burns, 49, who owns the Vegas location, joked that after years of avoiding the gym for other obligations, the gym came to her.
"When you go in a big gym, you're most of the time just by yourself," said Burns, who has lived in Las Vegas for 15 years. "You're lonely, you do repetitive things, and it becomes boring. With our bootcamp, we bring that amazing atmosphere from the (Tough Mudder) event to the classroom."
The skinny
■ What: Tough Mudder Bootcamp
■ When: Scheduled to open in April at the Decatur 215 Shopping Center at 6311 N. Decatur Blvd
■ Cost: Classes will cost $10. The company is also offering 50 Founder packages — 10 classes for $50 or 20 classes plus a Tough Mudder Las Vegas ticket for $200.
■ Information: bootcamp.toughmudder.com
Contact Jessie Bekker at jbekker@reviewjournal.com or 702-380-4563. Follow @jessiebekks on Twitter.