UNLV research aims to offer instant snapshot of eating habits
August 16, 2016 - 10:05 pm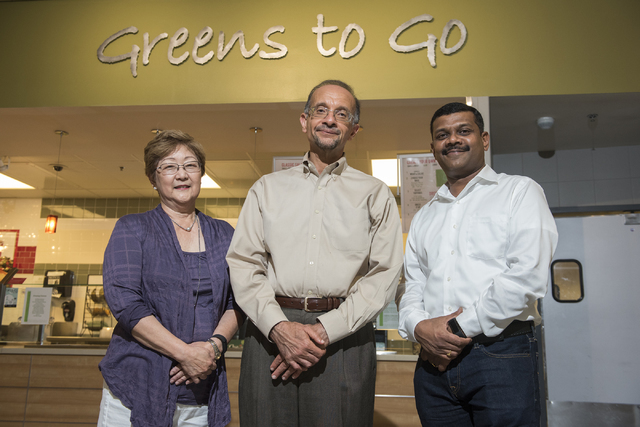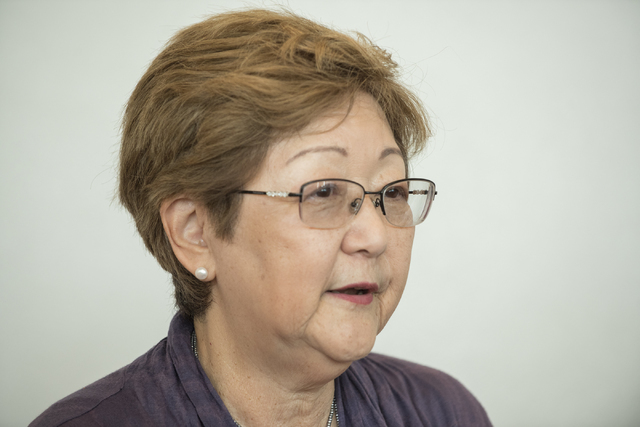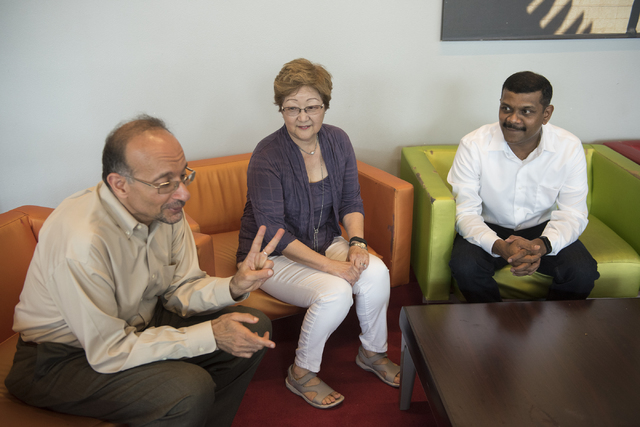 "Eat right" — it's usually one of the first bits of advice doled out to any dieter.
But counting every calorie and tracking grams of sugar and fat in a diet can be a hassle, one many dieters put off or avoid entirely.
"If we don't log something right away, chances are we're not going to do it," said Francis Hoare, a coach at Real Results Fitness, near Commerce Street and Charleston Boulevard.
UNLV researchers believe they can help people make that commitment. A team of three professors is working to use sensors, small cameras and other imaging technology to analyze the content of the food on people's plates, giving users a quick snapshot of what's being put in their bodies.
"Typically, most of our research is open ended in a sense, so there's a feeling of satisfaction when you know people are interested in it and it can help others," said Mohamed Trabia, the UNLV engineering college Associate Dean for Research, Graduate Studies and Computing, and a member of the team.
The photos would then be processed into sections by the technology, which could identify what's in each space and offer data on calories, carbohydrates, fat and sugar content.
Sensors would guide users on taking a good picture with the product, which could take the form of a watch, a hand-held device or a cellphone attachment.
The end result would be a product that gives users, their fitness coaches and medical providers an in-depth look at a person's diet.
Jillian Inouye, associate dean for research at UNLV's schools of nursing and allied health sciences, said the idea for the technology came about two years ago, as she worked in Hawaii to aid patients with diabetes and other conditions in tracking their exercise behaviors and diets.
Patients in that experiment used Fitbit fitness trackers and photography-capable watches, but some had trouble taking clear pictures of their food or forgot to write down the details of each meal.
"They wanted something that was easier, something that had more social impact," Inouye said.
Sensing that perhaps there was an easier way, she teamed up with Trabia and Venkatesan Muthukumar, an associate professor in the department of electrical and computer engineering.
The partners have been working for more than a year to develop technology that can be used to take photos, measure the volume of the food, sense the content and analyze it to extract nutritional information.
That technology could then be merged with fitness tracking technology to create a comprehensive commercial device.
Hoare embraces the concept; as a fitness coach and runner, he said he thinks of logging food as a crucial commitment to better health.
Hoare and local registered dietitian nutritionist Nancy Collins said a reliable, affordable product that can offer those services would help make people feel like they're participating in their own well being.
"A device like that which gives them more power definitely makes it easier for them to succeed on a meal program," Hoare said.
Collins, who emphasized she'd have to use the UNLV-developed product to evaluate it, said technology is becoming increasingly popular as a means of monitoring diet and exercise.
Researchers have developed aspects of the project to obtain the volume of food and analyze the content, but they're still working to miniaturize the technology and make it into a working, commercially viable prototype, which would be the ultimate goal.
Muthukumar said he hopes to see a commercially viable product developed in the next two years in partnership with an outside company.
Zachary Miles, associate vice president for economic development at UNLV, said a patent application for the technology was filed in April 2014 and is being evaluated.
Contact Pashtana Usufzy at pusufzy@reviewjournal.com or 702-380-4563. Follow @pashtana_u on Twitter.